Interest in Swedish art and antiques is high, despite the recession. In Stockholm, two hammer auctions on the theme "classic & Asian" are held in parallel on June 14-16, when Stockholms Auktionsverk and Bukowskis hold their major spring auctions.
There's a huge amount of amazing paintings, artefacts, sculptures, books and more going under the hammer, and there's no way to do it all justice. However, we've taken a look at the rarities and picked out some fascinating works.
Renoir: Study of nudes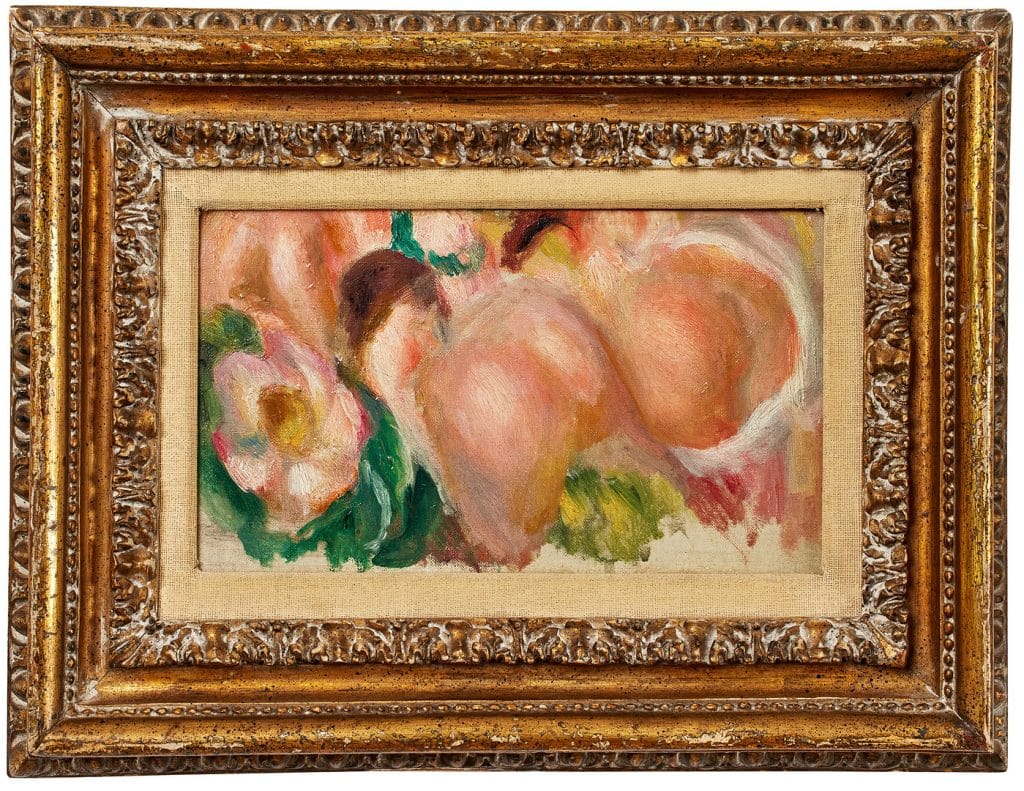 It's not every day that a Renoir goes under the hammer in Sweden, and Stockholms Auktionsverk must be very pleased with the confidence. "Ètude de Nus" (nude study) is said to be from the early 1900s, probably painted by the artist in his house in Cagnes, near Antibes. The painting has since spent over 100 years in a private collection, and was last seen at an exhibition in the 1940s – though under a different name, "Deux Pêches" ("Two Peaches").
Because the question is whether you are looking at two peaches on some flowers, or perhaps two naked women? The answer seems to have stayed with Renoir.
Paintings from Tsar Alexander III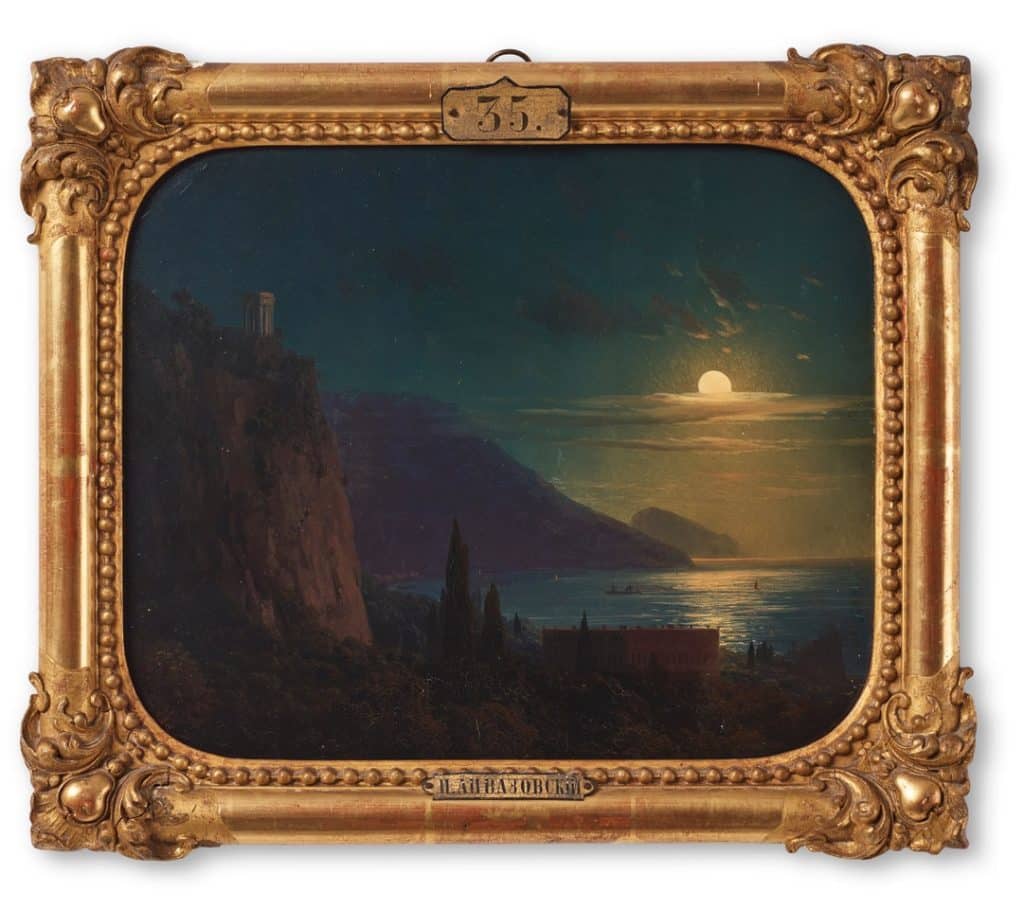 Bukowski's auction includes three paintings that have acquired a special significance due to contemporary events. The Armenian-Russian artist Ivan Constantinovich Aivazovsky was born on the Crimean peninsula, and these two paintings depict Crimea, which today is one of the focal points of Russia's war against Ukraine.
Aivazovsky was particularly interested in painting seascapes, and during his lifetime painted over 6,000 paintings around Europe! A significant number of these were bought by the Russian Tsar Alexander III, and became part of his paintings. After the Russian Revolution, the Tsar's collections were nationalized and later sold off to finance the poor state finances of Russia. This is how the paintings eventually ended up in Stockholm.
Gustav III in the Swedish national costume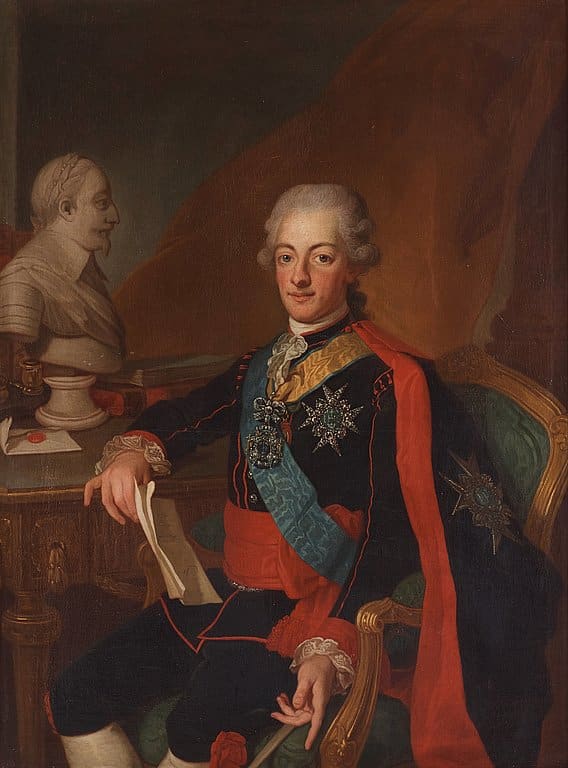 The story behind this painting and how it was part of Gustav III's case was told in the article on 500 years of royal style. The painting is said to have been painted in the 1780s by Per Krafft the Elder and was a gift from Gustav III to the Governor General of Pomerania.
In the painting, Gustav III is wearing the Swedish national costume that he himself designed and proposed as new, Swedish-made clothing that he believed Swedish nobility should wear instead of imported European fashion. The battle with the nobility for power over Sweden would eventually lead to the shooting of the masquerade ball. Although there were many more important conflicts than just the clothes, Gustav III's idea is said to have landed particularly badly with the Swedish nobility, who complained about both the design and the price.
Brigitte Bardot photographed by Terry O'Neill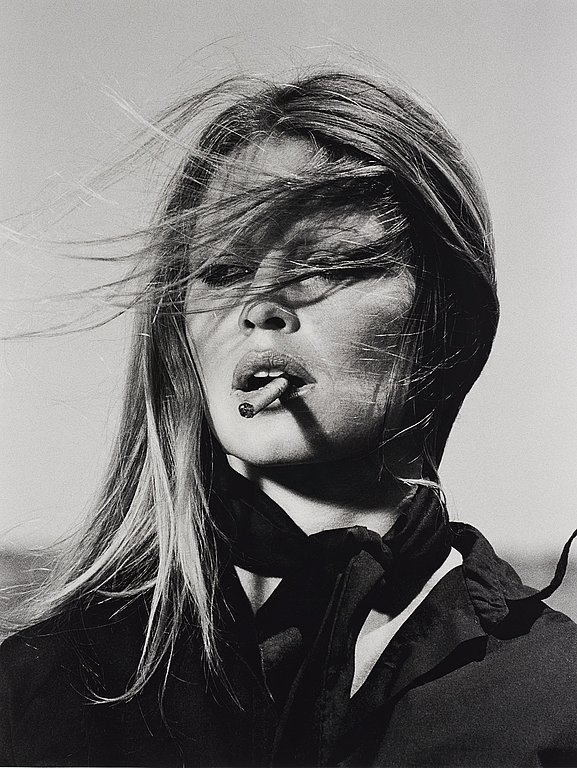 Terry O'Neill was one of the world's most prominent photographers of Hollywood stars, artists and royalty. Elton John, the Beatles and David Bowie are just some of those he has photographed over the years. He also photographed James Bond, from Sean Connery to Daniel Craig, and has taken some of the most classic Bond images.
This photograph of Brigitte Bardot (in a signed and numbered edition) was taken in 1971, in his classic straightforward yet extremely accurate style.
Olle Wallin collection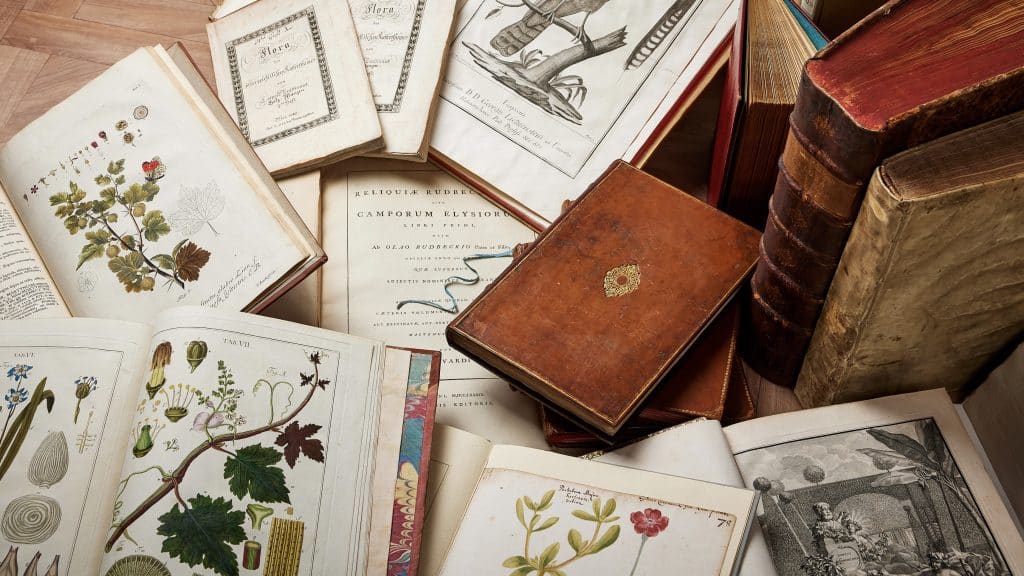 Olle Wallin was a banker and economist by day, but a flower lover and book collector outside work. Now his collection of around 100 titles of botanical books is going under the hammer at Stockholm Auctions. The collection includes books from the 15th to the 19th century, including several classic works by Carl Linnaeus and Olof Rudbeck, with extremely beautiful illustrations.