Pitti Uomo 103 is over – for a few intense days, 18,000 visitors and over 800 brands invaded the Florence fair to negotiate, party and show off their wardrobes.
Fortunately, the photos are still there. For three days, Instagram and other social media were filled with the best men's fashion has to offer right now. In this article, we have collected the best of Pitti Uomo 103.
Don't miss previous articles from, for example, Pitti Uomo 102 where 2023 spring and summer fashion was showcased.
Golden Hour
An hour before sunset, Florence is bathed in a golden light as the setting sun hits the streets and palaces. Not surprisingly, the stunning colors also inspire fashion. Some of the best dressed showed off natural, golden color schemes from brown to cream.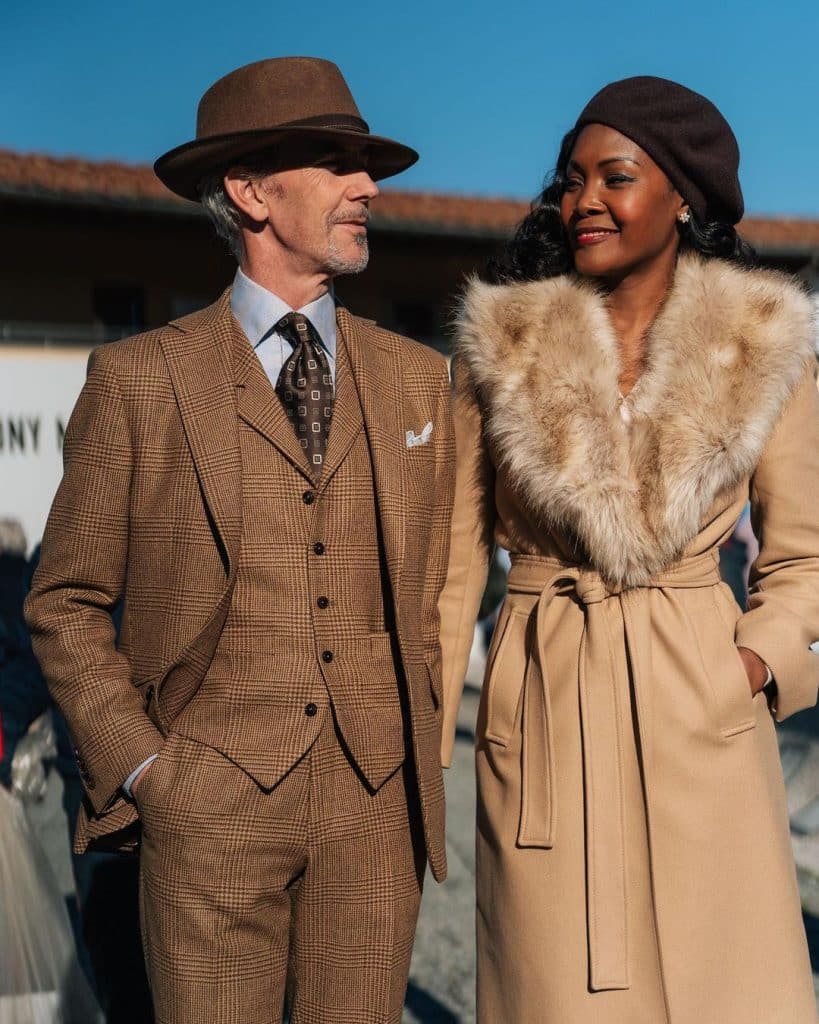 Long coats
January in Italy is the perfect time to break out the coat. Coats were long and preferably spacious. Raglan coats and herringbone-patterned fabrics were some of the standouts. The caped coat may not be approved by the more traditional gentlemen, but it is a way to take the long coat to new places.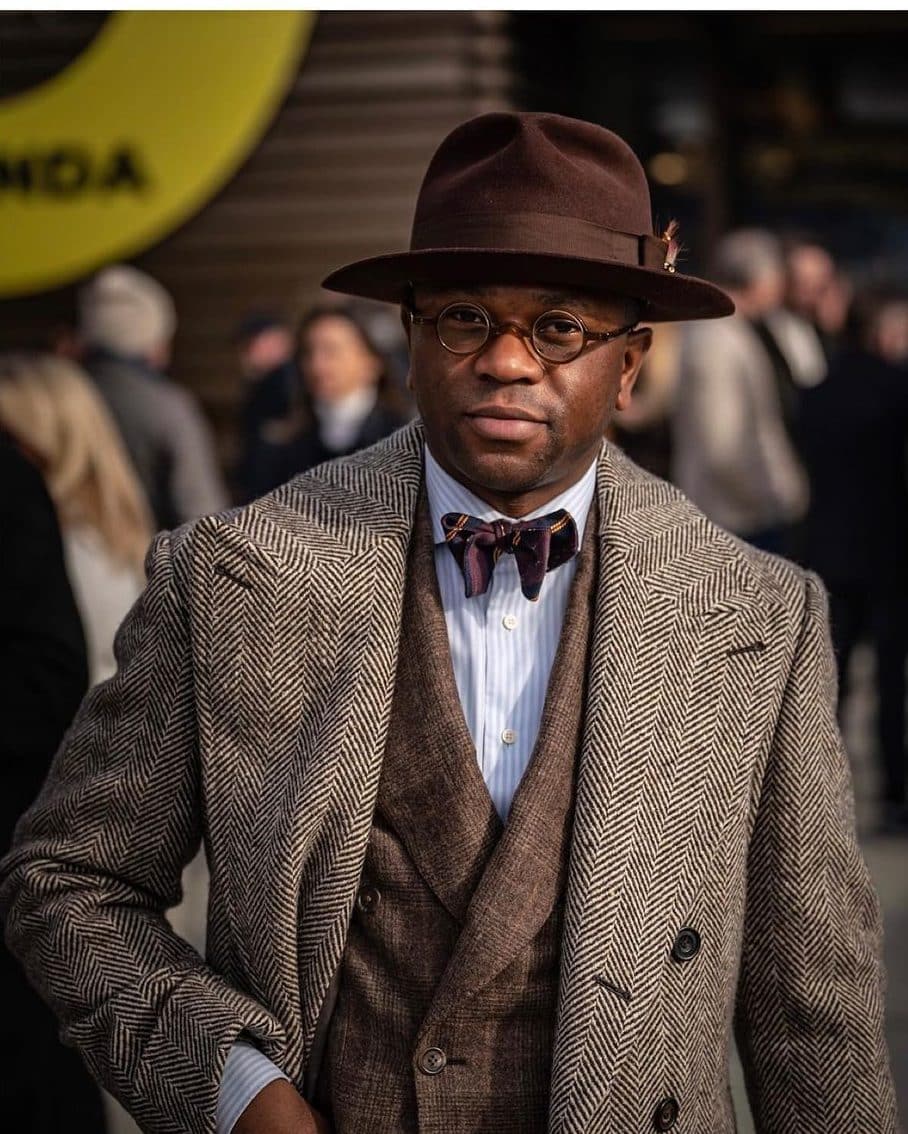 Strong accents
In addition to the natural tones, there were strong accents – such as cobalt blue, jade green and ochre. Outside of Pitti Uomo, it might not be something you wear from head to toe, but as an accent color it's perfect.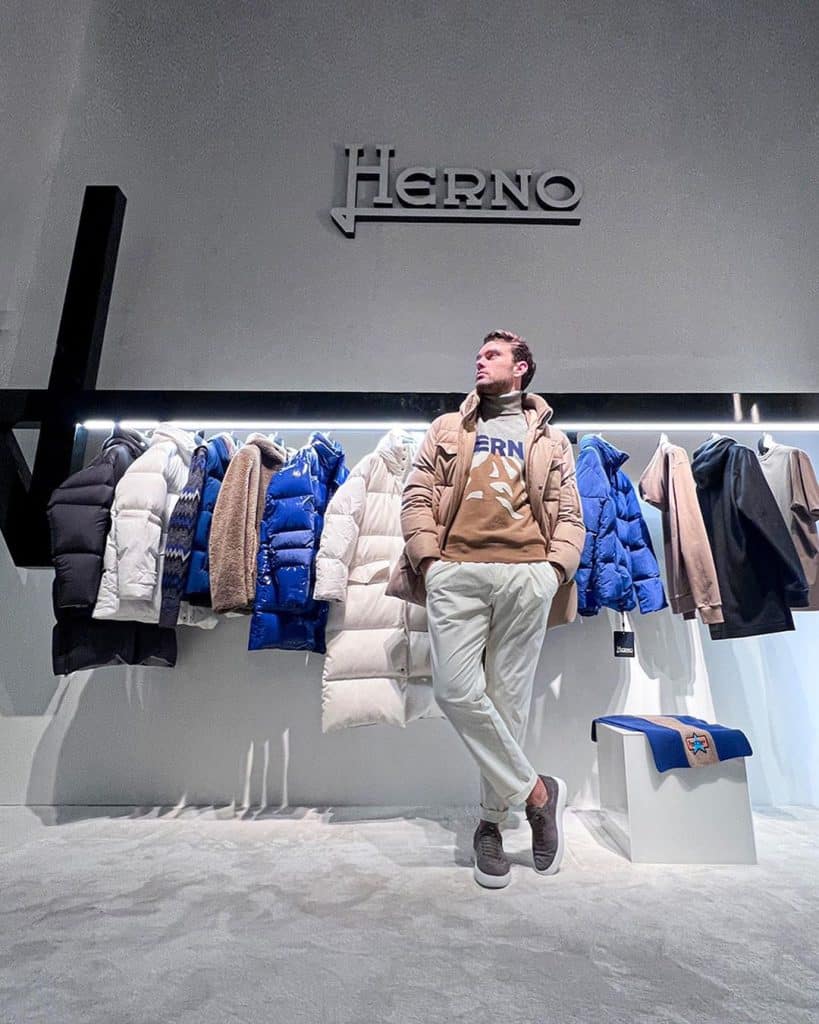 Man's best friend
Pitti Uomo 103 was the first time pets had their own pavilion. Tommaso Bencistà Falorni with his cat Montecarla became one of the most widespread motifs from the fair.