A classic sign of spring: the Cesare Attolini Spring/Summer 2023 lookbook for our Italian house gods is here. As usual, it's a fantastic journey that blends the best of Italy's landscape with the best of men's fashion.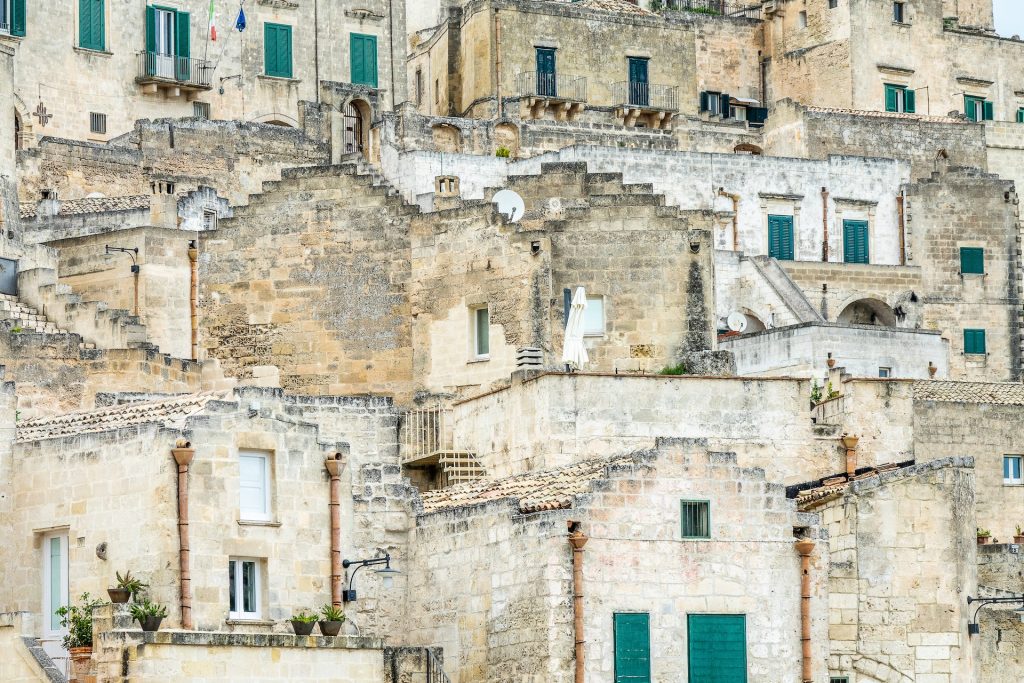 This time, Attolini goes to Matera, a bit south of Bari in the 'foot vault' of the Italian boot. Sassi di Matera is an amazing cave village, among the oldest in Italy, built on a porous rock. Matera's newer buildings seem to almost tumble down the sides of the cliffs.
If most of the big cities trend today is to build buildings increasingly high, a witness of our attempts to get closer to heaven, Matera evokes a need more primordial, to dig in the earth to find embracing and protection.

Michael Cunningham
Matera's house colored in beige, grey and green perfectly matches the clothes. The only thing missing is really the theme song for White Lotus season 2.
Featured images from Cesare Attolini spring/summer 2023
Cesare Attolini is well-dressed and traditional: there are small differences from year to year and that's the way it should be. But if you follow the collections over a few years, you can still find the trends.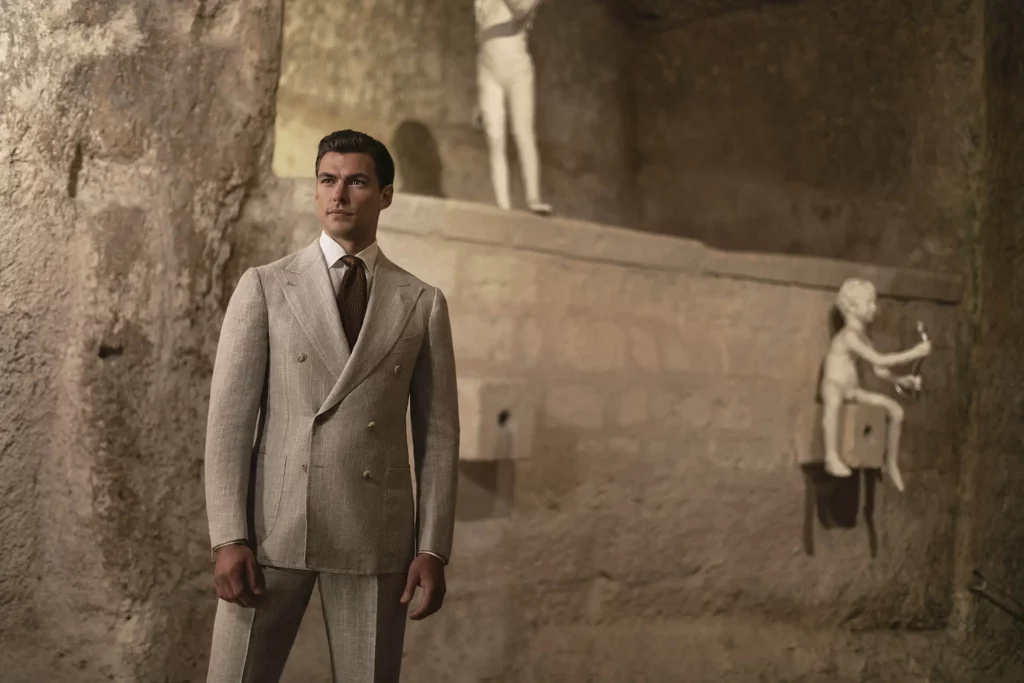 Light pinstripe suits were big at Pitti Uomo 102, and look great with dark brown accessories.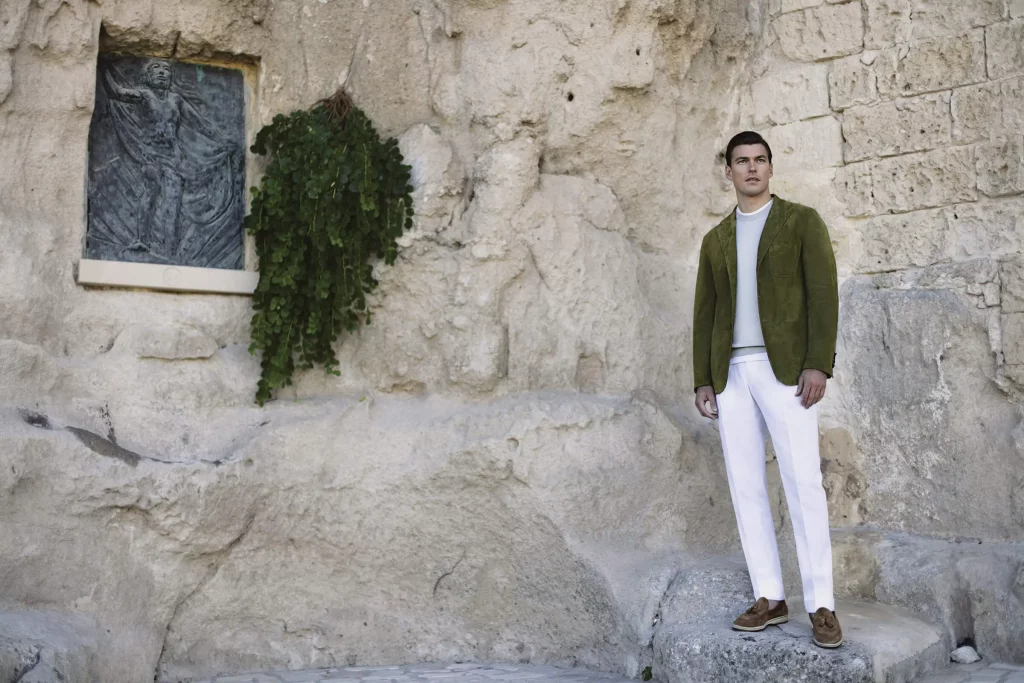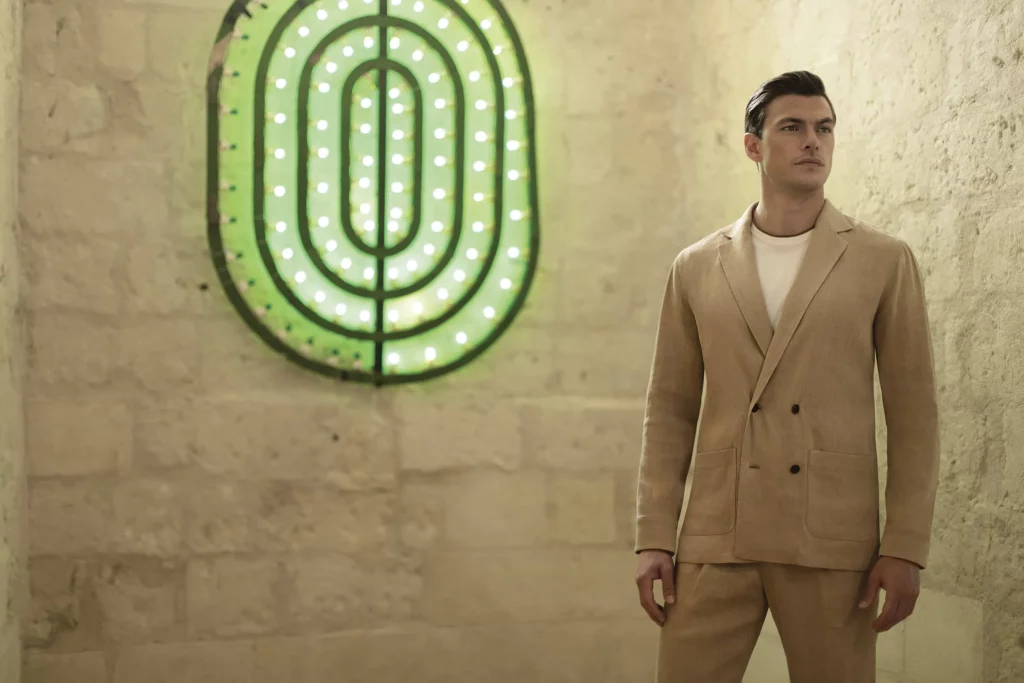 At the same time, it is clear that Cesare Attolini has taken over from work from home -trends with more casual attire. For example, Cesare Attolini Spring/Summer 2023 includes suede jackets and unconstructed suits that can be worn with a t-shirt underneath.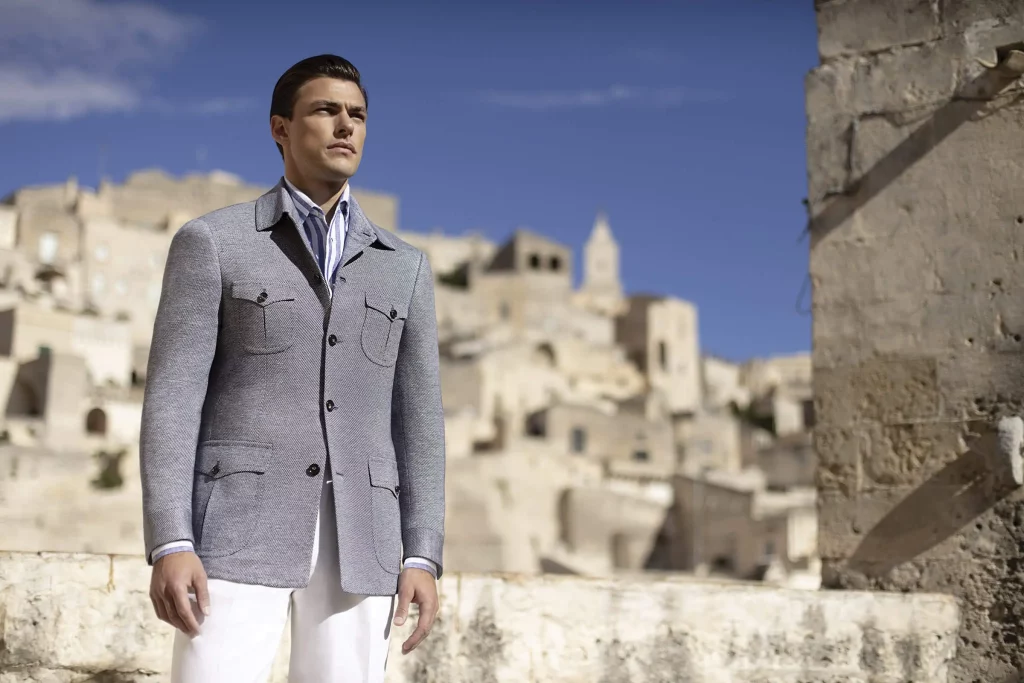 Tailored safari jackets are another casual look in Attolini's Spring/Summer 2023 collection. This type of jacket, with its four pockets, is a more dressy alternative to the overshirt.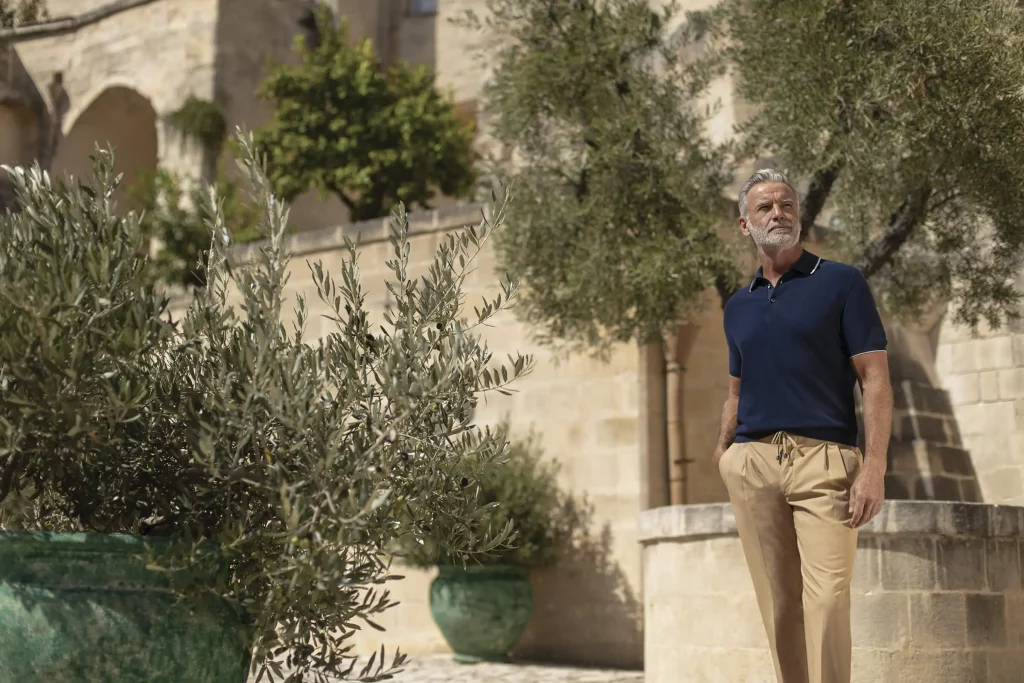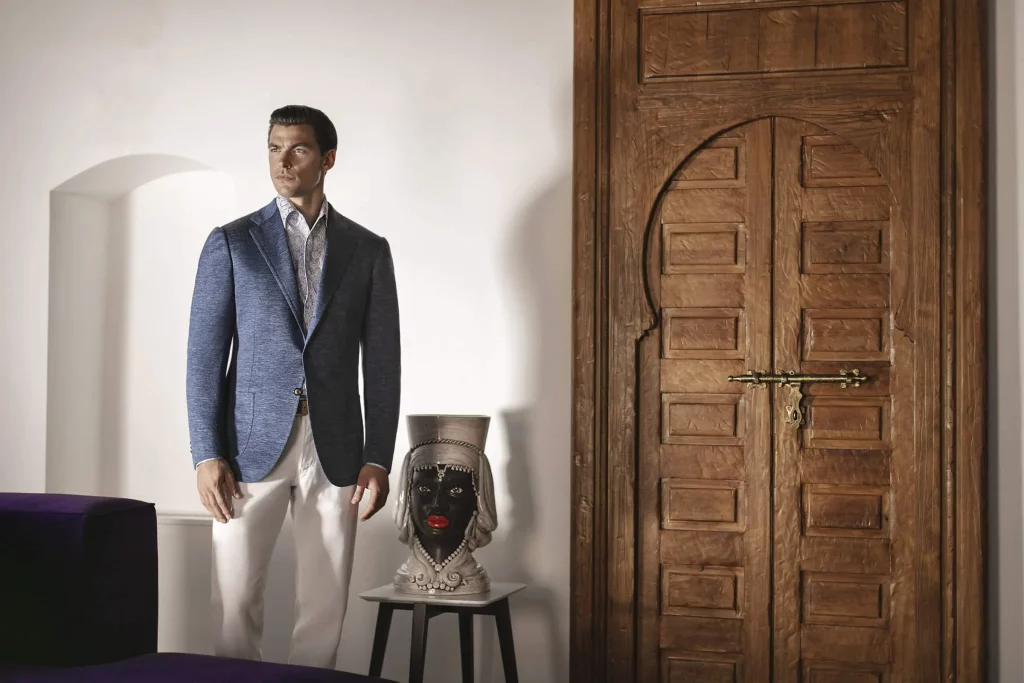 Knitted jackets and drawstring trousers (ties instead of belts at the waist) are conveniences from the COVID era of homework that seem to be here to stay.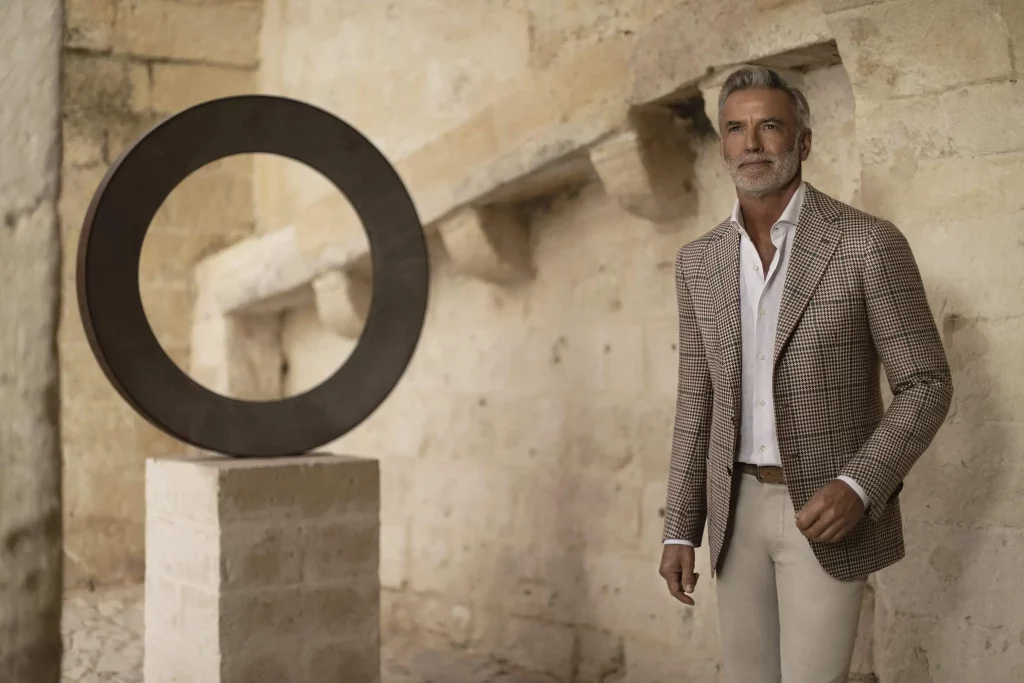 Maybe not fashionable, but well-dressed. We can't completely skip the classic pieces. Simple and well-dressed for any office or summer party.