Back in November, we learned that FC Barcelona chose Herno for the team's new kit. Not the match kit then, but the "travel wardrobe" or whatever they should be called, the clothes the team uses off the field. The collection was officially released during Pitti Uomo 103 and now we have the first pictures. The collaboration covers both men and women, and also the FC Barcelona basketball team.
Herno x FC Barcelona – stylish functional garments in classic colors
Since its founding in 1948, the Italian family business Herno has built a name for itself in stylish and functional fashion, including vests, parkas and lined jackets. With roots in Lesa on the shores of Lago Magiore, right next to the Alps, it's perhaps not surprising that the company started making functional clothing like raincoats early on. After producing clothes for other classic Italian fashion brands for a while, Herno has been building its own brand from strength to strength.
Hernos' DNA is evident in the collaboration with Barça: it's clean, simple and understated in classic colors like black, blue and grey for winter and navy blue, olive green, white and khaki/camel for spring and summer. Rather, it's the materials that stand out – it's functional and stretchy all the way. Sportswear and function-oriented, relaxed garments will certainly be one of the trends in men's fashion this year.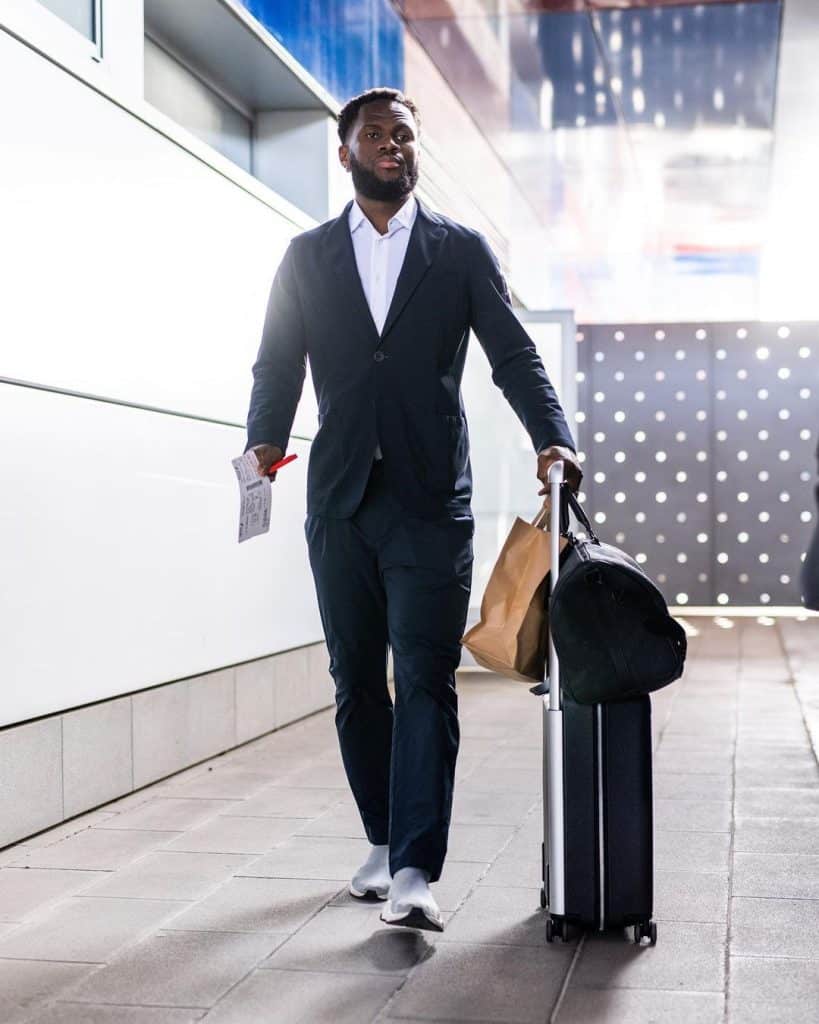 The men's winter collection in Herno x FC Barcelona includes:
Parka i quiltad Scuba Stretch Sub-zero-material
Scuba Stretch blazer and matching trousers
Grey wool polo shirt
The summer collection consists of
Jacket/overshirt in lightweight material
Shirt in functional material
Nylon trousers
Reportedly, Herno x FC Barcelona will only be sold by Herno online.
In previous years, FC Barcelona has collaborated with Thom Browne, among others. Thom Browne's collection was a mixture of very tailored suits and more fashionable pieces, such as chinos with Thom Browne's signature stripes, which felt more high fashion rather than sports.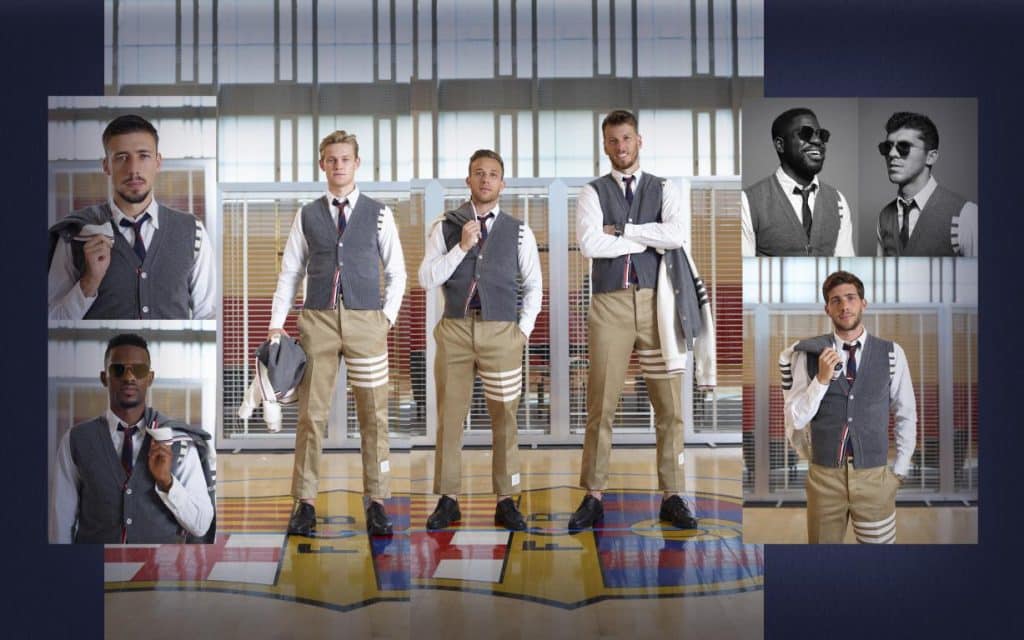 Off-field collaborations with classic fashion brands have become increasingly common among football teams. Examples of collaborations include Real Madrid x Zegna, Juventus x Loro Piana, AS Roma x Fendi and AC Milan Virgil x Off-white (Virgil Abloh).