Swedish shirt maker Eton launches its most luxurious and ambitious shirt yet, in Giza 45 cotton. With a price tag of SEK 2,799, the shirt is, as far as we know, the most expensive ready-to-wear shirt from a Swedish brand ever (compared, for example, to about SEK 2,000 for a shirt from Götrich).
The answer lies in the material. Giza 45 could be said to be cotton's answer to cashmere. It was in the early 19th century that the man known as the 'father of modern Egypt', Muhammed Ali Pasha, decided that the country should invest in cotton farming. After a few years of poor results, Muhammed Ali decided to plant West Indian Sea Island -cotton in Egypt.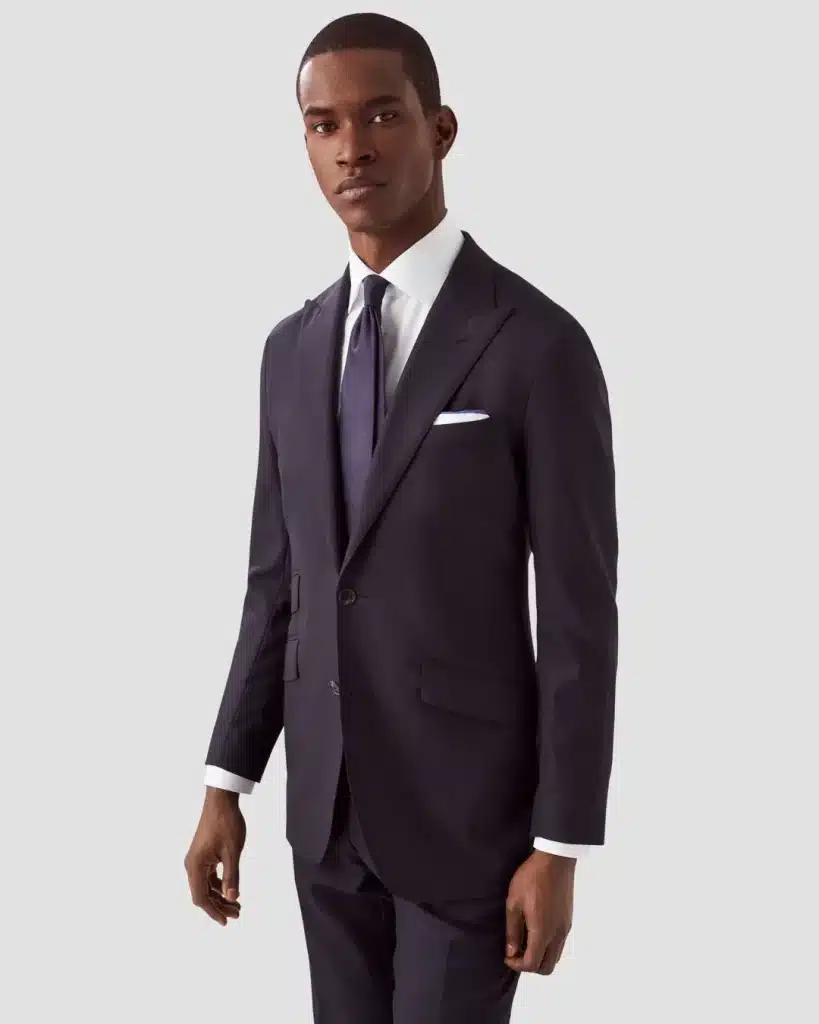 It would turn out that a small part of the Nile Delta was perfectly suited for cotton cultivation, and Egypt's Giza cotton became a worthy competitor to Sea Island for the title of the world's best cotton. It is the very long, thin yet strong filaments that give the finished fabric an unparalleled natural luster and softness.
Eton has chosen a classic twill fabric with a subtle pattern and added thick mother-of-pearl buttons. Otherwise, the shirt is a classic business shirt with a single cuff and cutaway collar. The shirt comes in two fits – slim and contemporary – and four colors: white, blue, pink and black.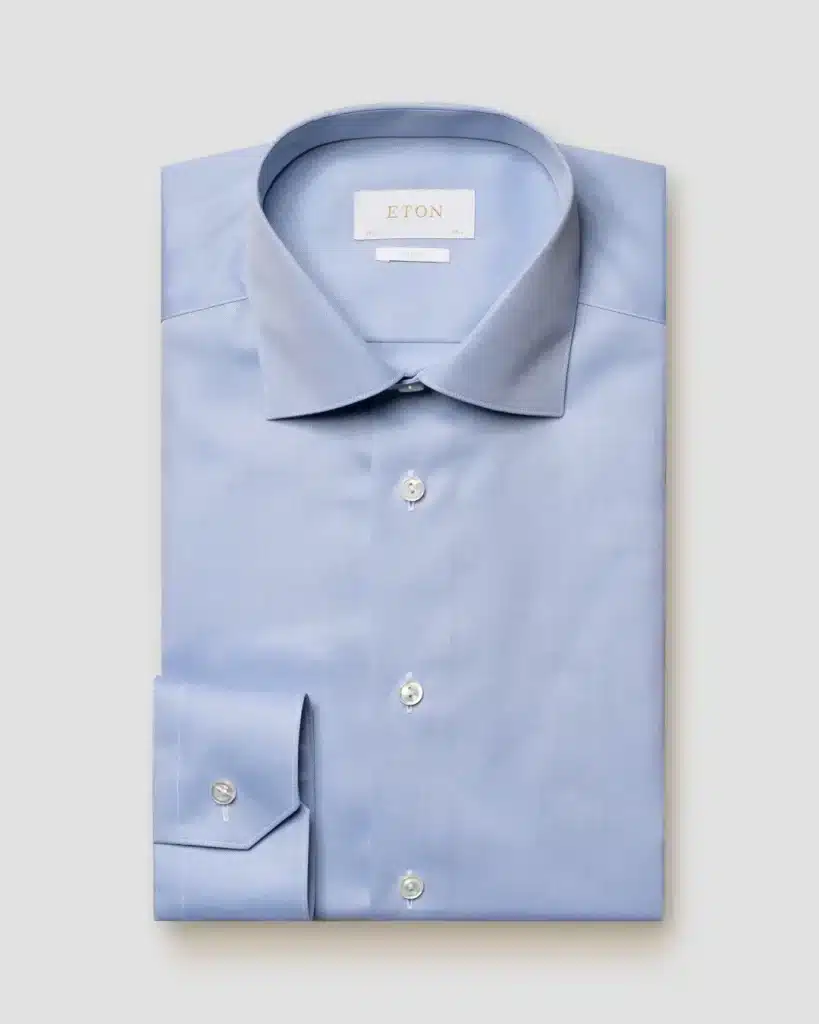 Eton has recently launched several limited edition shirts – for example, a tuxedo shirt with Swarovski crystals and the The Index Shirt , embroidered with the classic stock exchange bull & bear -symbols. While imagination is appreciated, we appreciate the return to the basics of the shirt and the focus on materials.