Ask any shoe connoisseur about their favorite model of men's shoes – surprisingly many will say loafers. The secret lies in the shoe's versatility. The loafer, unlike many other shoes, can go straight from the boardwalk to the boardroom without passing go. It works just as well with a pair of chinos as a tailored suit, without ever looking ordinary.
In post-pandemic men's fashion, the loafer has made a comeback, and this year it is once again appearing everywhere in fashion magazines with its natural, relaxed elegance.
In this guide, we will teach you all about men's loafers and how to wear them best. You will get buying advice, shopping tips, styling tips and – last but not least – learn about the history of the shoe.
Read more: Stylish loafers for spring and summer
Where to buy men's loafers online?
Today, the vast majority of shoe brands have their own e-commerce. But since many classic loafer brands do not have their own stores in Sweden, there can be challenges with customs, orders, returns, etc. Here are a few e-retailers we can recommend if you want a wider range, fast service and extra good prices.
CareOfCarl has a fantastic range of loafers for men. Here you will find loafers from classic brands such as Crockett & Jones, Edward Green, John Lobb, Loake 1880 and Santoni.
If you are looking for exclusive men's loafers with high fashion, Mr. Porter is the right place. Here you will find brands such as Gucci, Tom Ford, Berluti and J.M. Weston. Their own brand Mr. P makes quality shoes at affordable prices.
At Boozt you can find loafers from Gant, BOSS, G.H. Bass and Sebago. At its sister site, Booztlet, you'll find the biggest discounts by far.
Just want classic loafers? Oscar Jacobson has a line of men's shoes made in France with quality materials and good craftsmanship.
How to choose the right loafers
Loafers come in a wide range, from elegant tassel loafers to classic penny loafers and luxurious horse bits . In many ways, the choice of model is about the clothes you wear with it.
As with all men's shoes, it pays to buy quality. Men's shoes wear out quickly, but if you choose high-quality shoes, you'll only have to cry once and can look good all the time. Choose good leather and preferably shoes made in the US or Europe – not because you can't make shoes elsewhere, but because it's a sign that the manufacturer has taken care in choosing a factory.
Penny loafers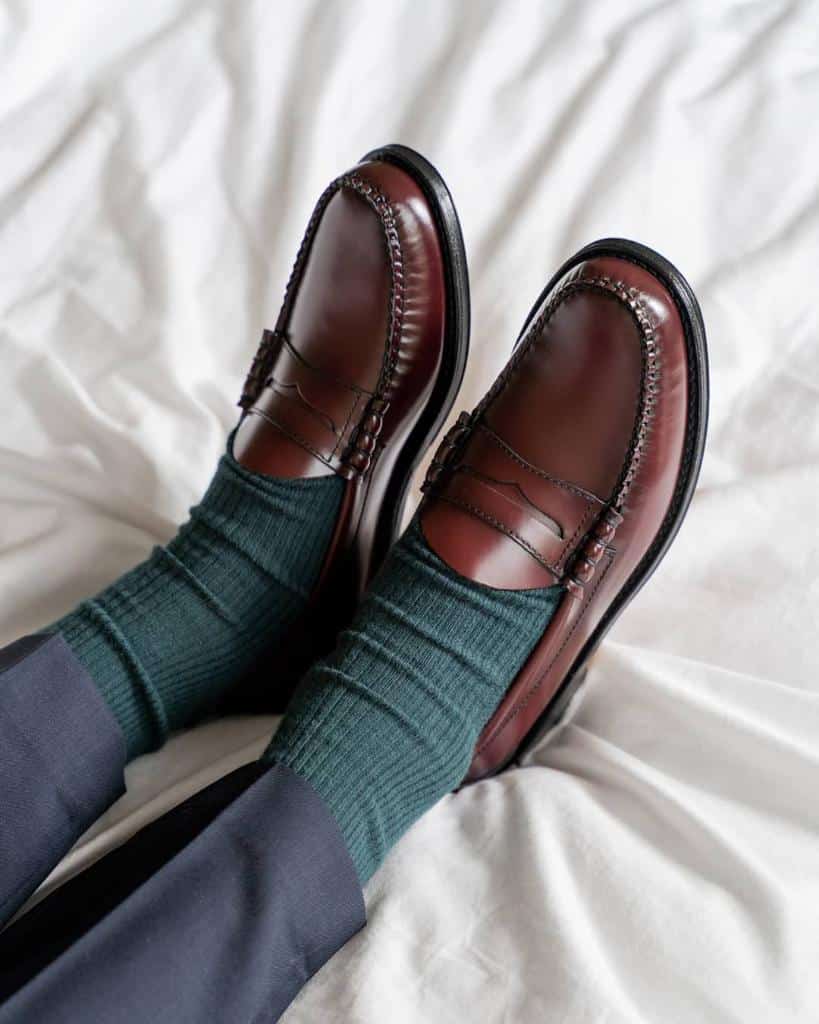 Penny loafers are the classic – the original model and the most useful. The style is characterized by the band running across the upper, where Ivy League students are supposed to tuck money in as a sort of improvised wallet.
The first loafers ad from G.H. Bass starts with the text: " Slip into Weejuns and run down to breakfast, then over the campus to class ". A precursor to today's sneakers, the American Ivy League loafer can be worn casually with jeans or chinos. A brown penny loafer in leather or suede with slightly coarser stitching works well. There are many brands, but the Weejuns from G.H. Bass are the original.
Penny loafers can also be worn with a suit and become extremely elegant. An austere black or dark brown penny loafer with a higher heel, ribbed sole and neater stitching is perfect for a navy blue or gray suit in the summer. There are many elegant models from England and Italy, from brands like Crockett & Jones, John Lobb, Loake 1880 and Santoni.
Tassel loafers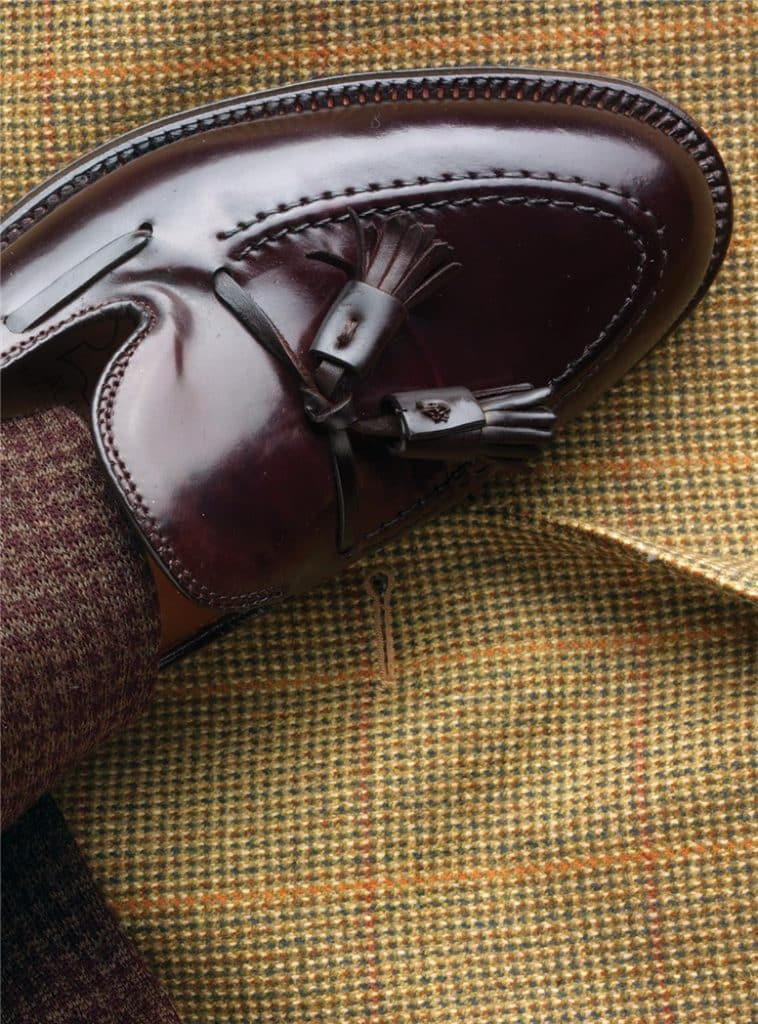 Loved and hated: tassel loafers leave no one unengaged. The small tassels with their many nicknames give the shoe a formal look, which has made them popular with classic men's fashion enthusiasts.
If you want a classic men's style and still stand out a bit, the tassel loafer is an excellent choice. In terms of style, you can wear it much like the penny loafer – both casually and with a suit – but it looks best with a suit. American company Alden was the first to produce tassel loafers, but many other manufacturers have adopted the style.
Horsebit loafers
Horsebit loafers gets its name from the decorative metal buckle that adorns the shoe. Aldo Gucci created the design in 1953, and although the design has been copied by many, Gucci still does it best. The word comes from the bit on a riding horse's bridle – the part in the horse's mouth.
Unfortunately, horsebit loafers have a somewhat tarnished reputation, as something worn by too many men with lots of money and bad taste – the gold Rolex of the shoe world. A pair of horsebit loafers requires a lot of sprezzatura of its wearer. But if you can carry it off, these are the shoes that can lift an entire outfit by themselves.
Belgian loafers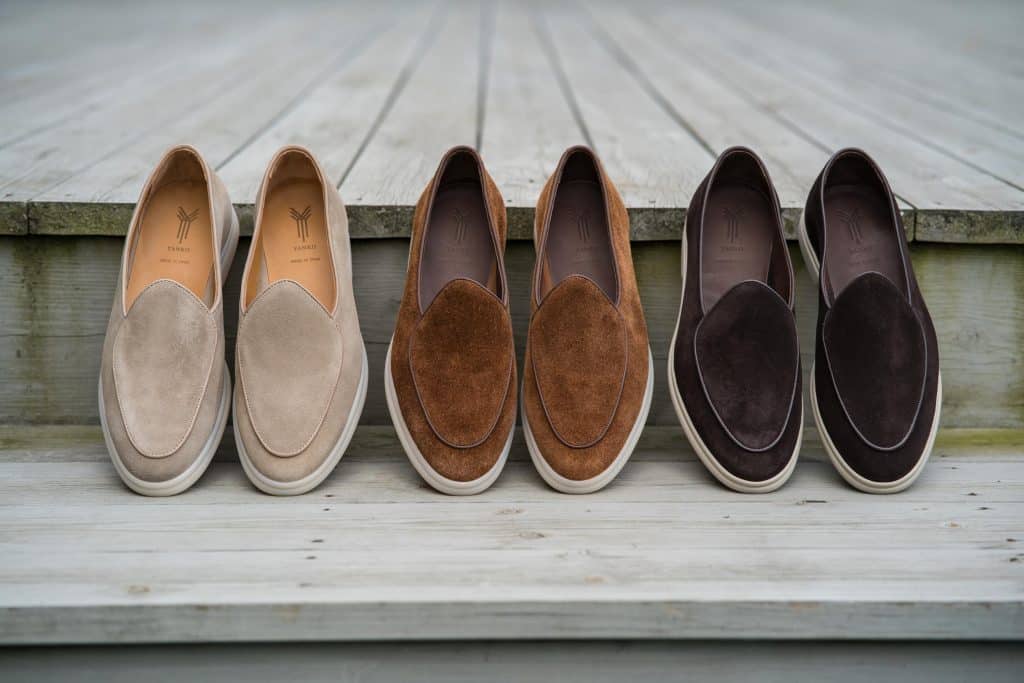 Belgian Loafers are a hybrid between moccasin / slipper and loafer. Like a moccasin, they are sewn together, inside and out, from two pieces of leather – but like a loafer, they have a sole and a small heel. Often they are also decorated with a small bow.
Belgian Loafers were first introduced as an indoor shoe, but nowadays we mostly associate it with summer shoes. The soft construction and casual style is perfect for wearing with a shirt or pique, with linen pants or shorts.
Mocs and car shoes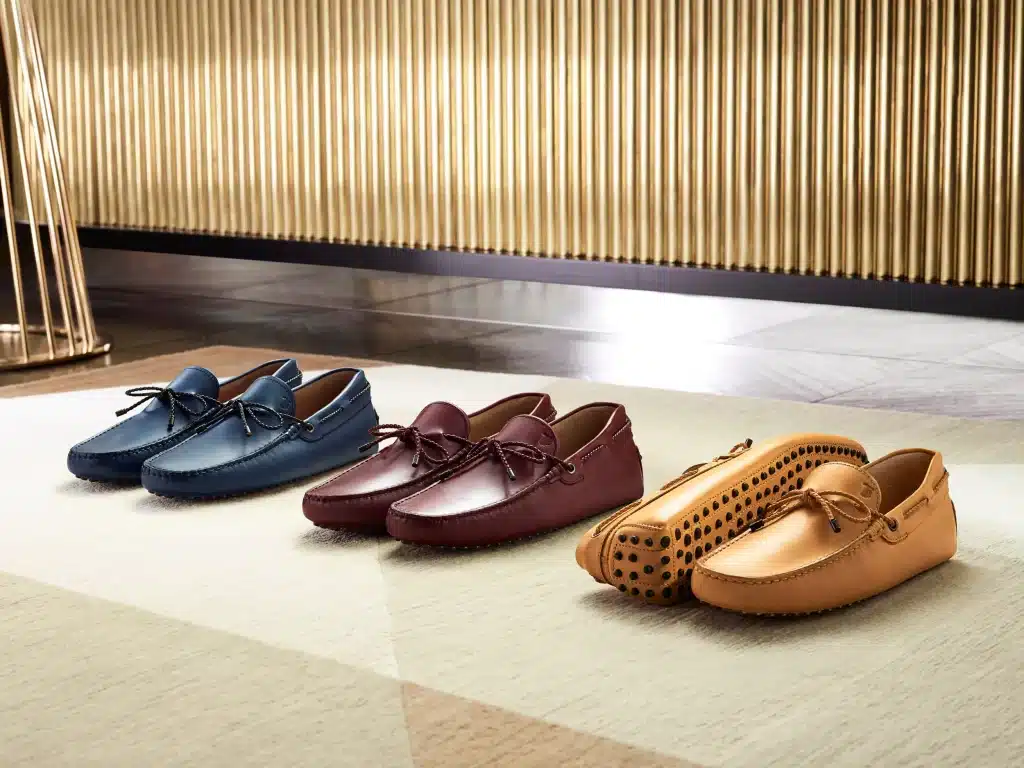 There is a lot of confusion on the Internet about the difference between loafers and moccasins. However, it is quite simple. Loafers are historically traditional men's shoes with heels. Moccasins went from being worn by indigenous peoples such as the Indians of North America to becoming a luxury product. However, their construction is still reminiscent of that simple heritage – two pieces of leather, joined by a seam. Loafers also never have lacing, but moccasins can sometimes have it.
The soft shape of the moccasins makes them instantly comfortable summer shoes. Wear them without a visible sock with linen pants or chinos. There are many Italian brands here – Tod's, Gucci and Prada. Moccasins wear out quickly and can't normally be refurbished by a shoemaker, so think about how much money you want to spend on them.
Driving mocs or driving shoes are a variation of moccasins developed for driving. Classic shoes were too hot and clumsy to drive a sleek sports car in Italy, so Giavanni Mostile created moccasins with small rubber studs under the foot and heel to support the foot while driving. He simply named the brand Car Shoes. The model was popularized by Tod's grommet . Amazingly beautiful shoes, but as they have no sole, they are only made for quick walks to and from your Ferrari.
Style inspiration: How to wear men's loafers
Formal: leather penny loafers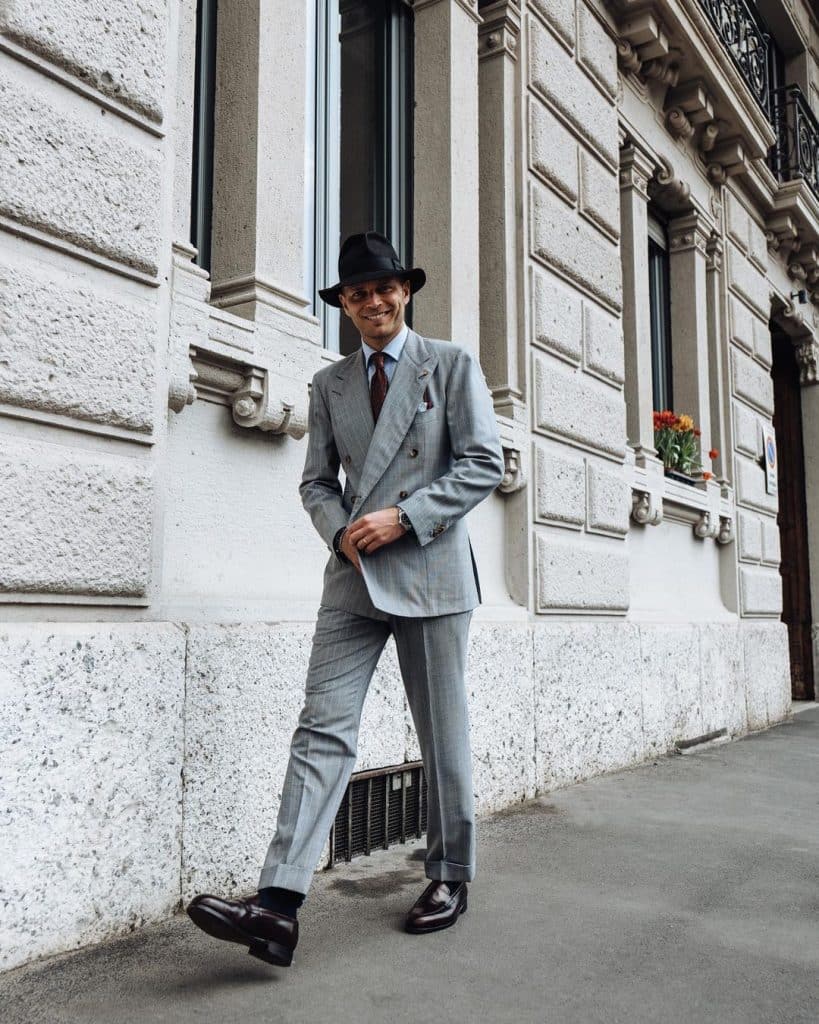 For the most formal style, we choose leather loafers paired with a well-tailored suit. Match the shade of your loafers just like any other suit shoe, and then have the sock match the color of the loafer for an understated look. Ribbed thin-knit socks add extra detail without standing out.
Elegant: dark brown suede loafers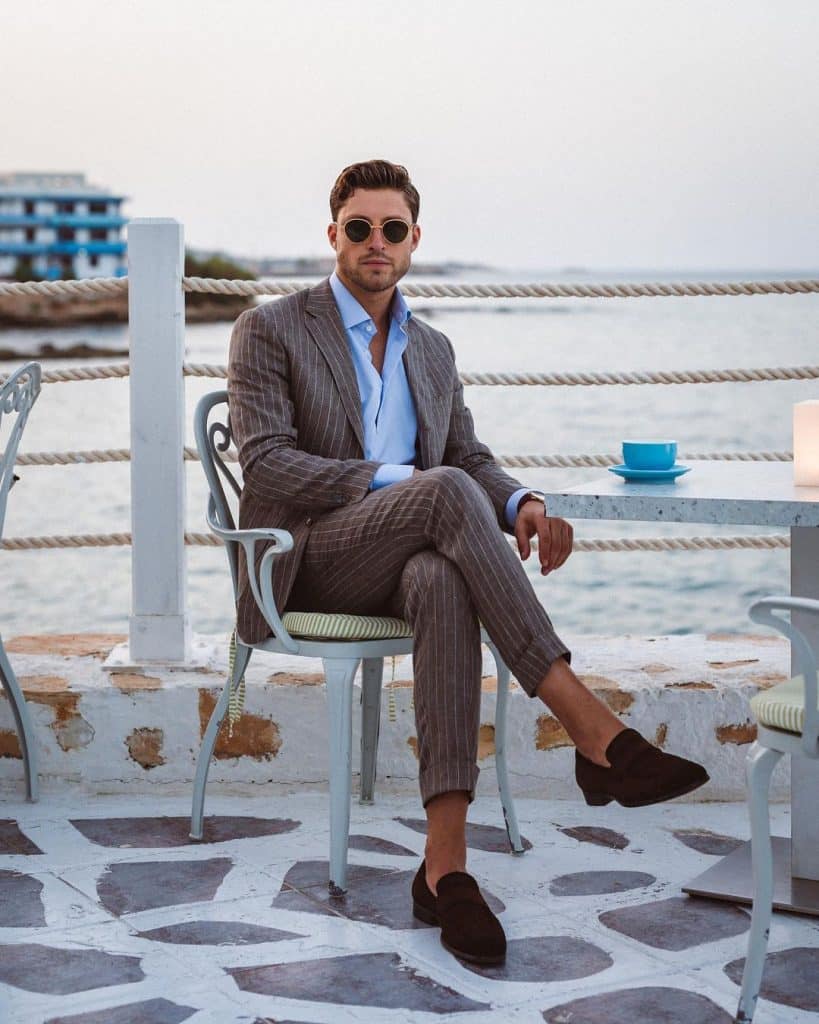 Suede loafers can be worn with a sock as an elegant suit shoe or without a visible sock as a stylish summer shoe. When paired with a linen suit or blazer, they are dressy without being formal. In dark brown suede you get maximum combination possibilities.
Casual: Light brown suede loafers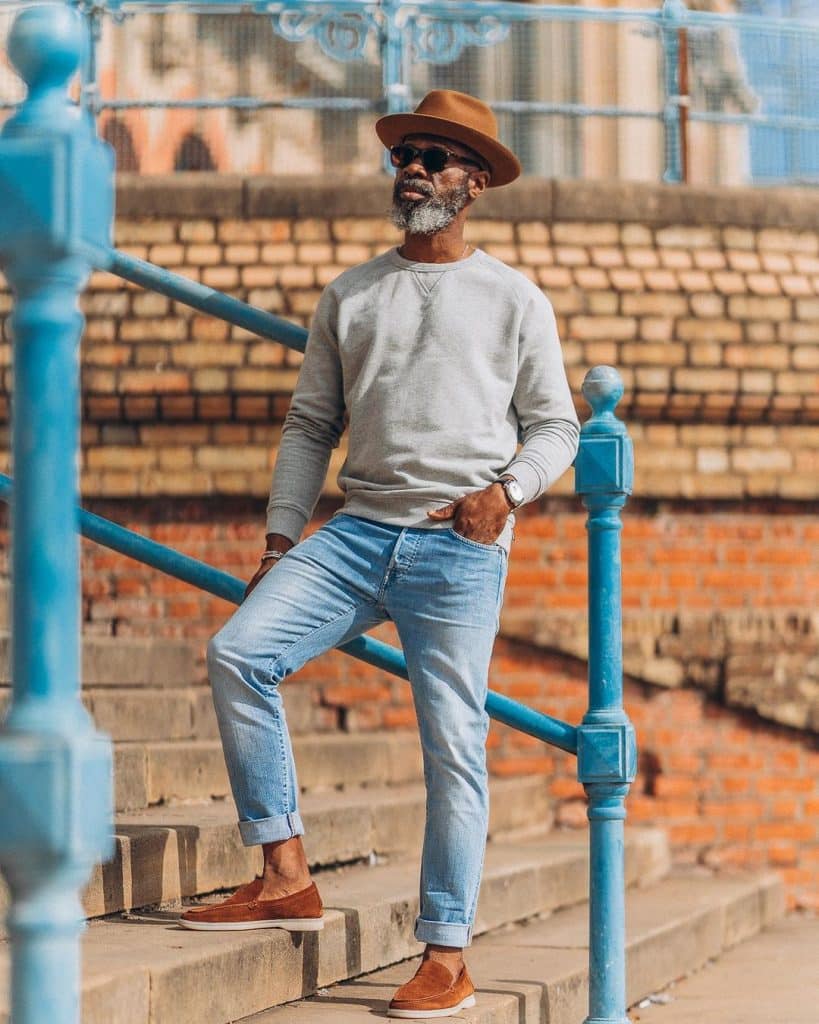 The material and texture of light-brown suede loafers go perfectly with light-colored, moderately worn men's jeans or a pair of chinos. These are shoes with no visible socks – if you don't have freezing feet, use foot deodorant or other foot care products. no show socks from e.g. Falke.
The history of loafers
We've saved the best for last – the history of loafers. Sit back, put up your loafers, and let's look at the story of how the shoe of the natives and fishermen became a symbol of the Ivy League and men's style.
Prehistory – the moccasin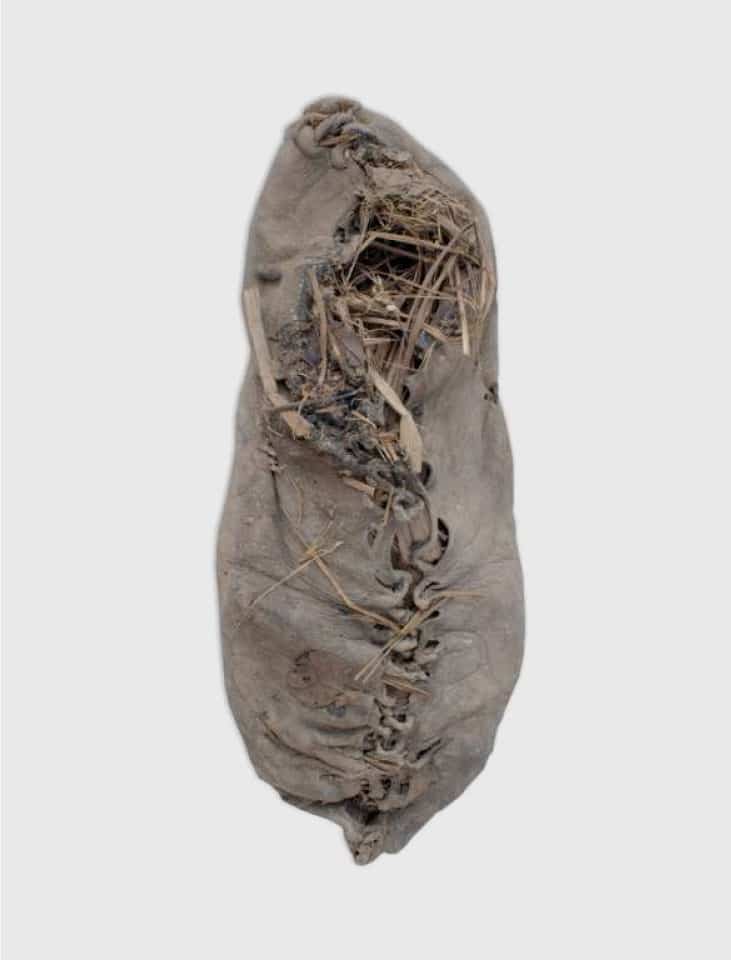 In the beginning there was the moccasin. The oldest shoe ever found is a 5 500-year-old leather moccasin from Armenia. It was sewn from a single piece of leather and joined with a seam at the front and a seam at the back.
The design would last for many thousands of years. The name moccasin comes from the Algonquin Indians, who, when asked about their shoes, replied that they were called "shoes". maxkeseni. Through a French explorer, the name was written down and spread around the world. These moccasins were more like all-weather shoes that were worn high and could be stuffed with grass as lining during the winter.
Wildsmith Loafers
One of the very first models of loafers to hit the market was made by Wildsmith Shoes in London. In 1926, Raymond Lewis Wildsmith designed a 'Bespoke Country Shoe' for George VI – an indoor shoe to be worn with his shooting socks.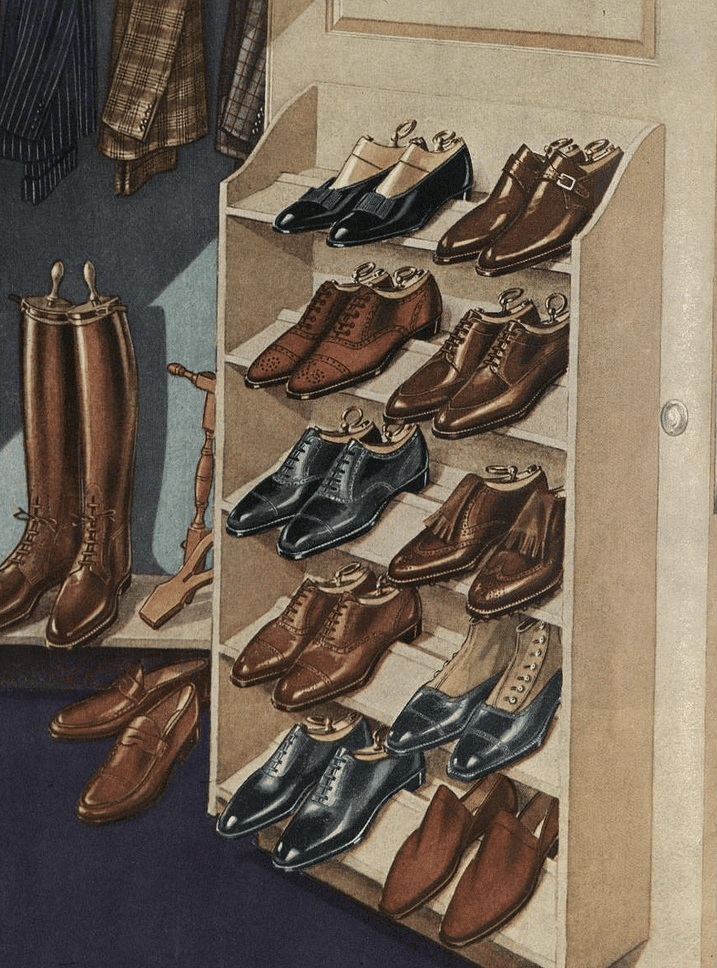 From there, the design evolved into an everyday model for outdoor use. The very first model of these was given the model designation 582, but it was the model 98 that would become known as "The Wildsmith Loafer". This model is now also known as the "Windsor Loafer".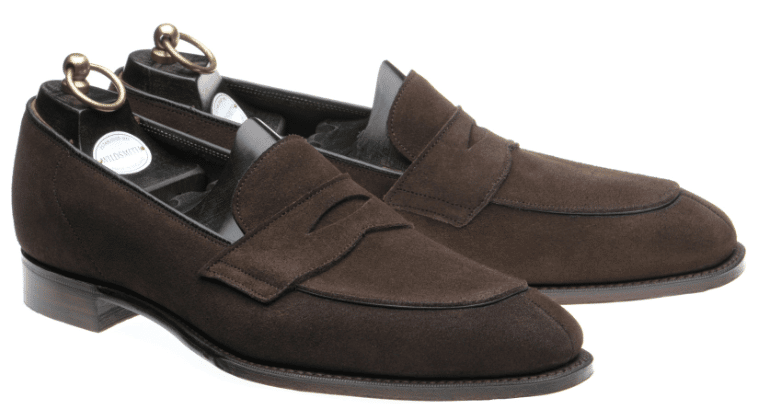 Aurland Loafers
Although the Wildsmith loafer is considered to be one of the first on the market, it is uncertain whether it was the very first . Even before Wildsmith came out with his models, Norwegian Nils Tveranger had already produced loafer-like shoes inspired by the moccasins worn by Native Americans in the United States.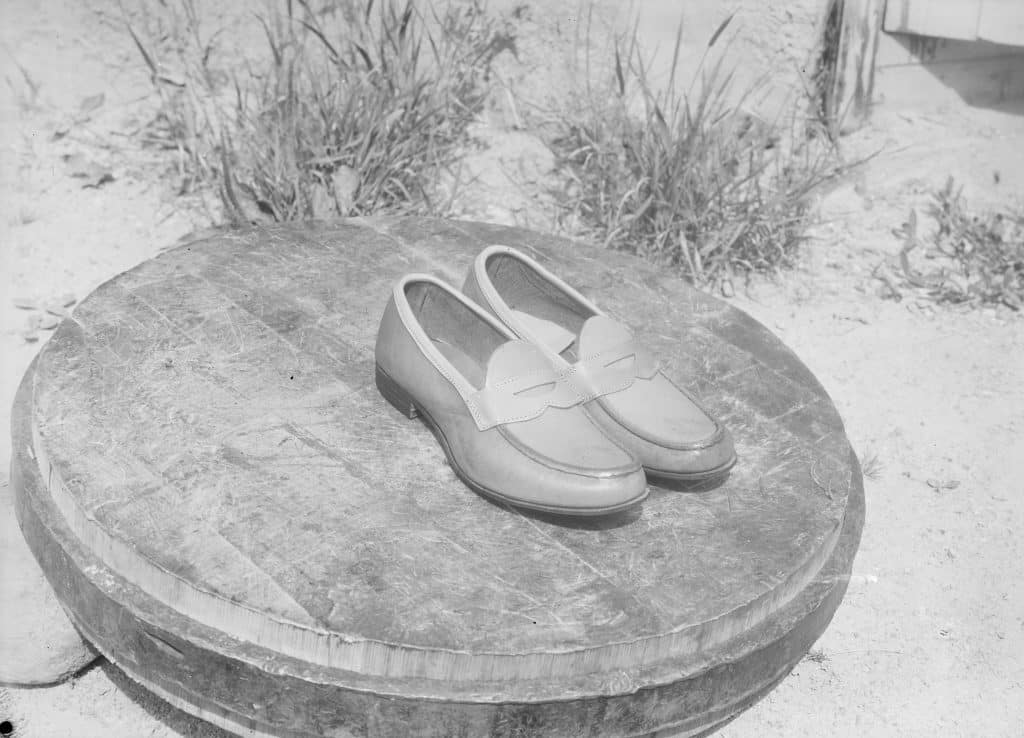 The model that would have the greatest international impact was launched in the 1920s and became known as the Aurlandskoen or The Aurland Shoe.
At the height of its popularity in the 1950s and 1960s, 30 000-40 000 pairs of shoes were produced each year in the factories in Aurland, Norway. Production still exists, but on a much more modest scale.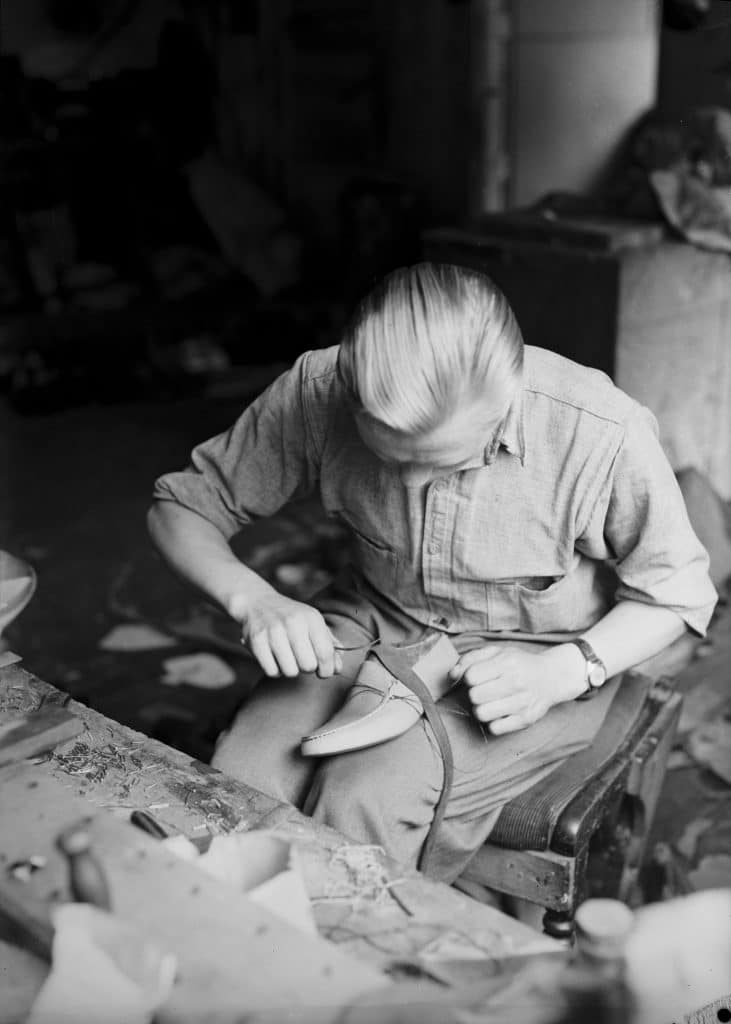 G.H. Bass and preppy fashion
The Aurland shoe attracted a lot of attention in the United States. Spaulding created his own version, which was named the loafers. Another shoe manufacturer, G.H. Bass, responded by introducing its own variant of the Aurland shoe called the Weejuns 1934. The name comes from "Norwegian" (which the Americans pronounced no-weejun ). Initially, the loafer was mainly worn in the summertime in homes, but soon the shoe model became one of the main characteristics of what is often called the The Ivy Look .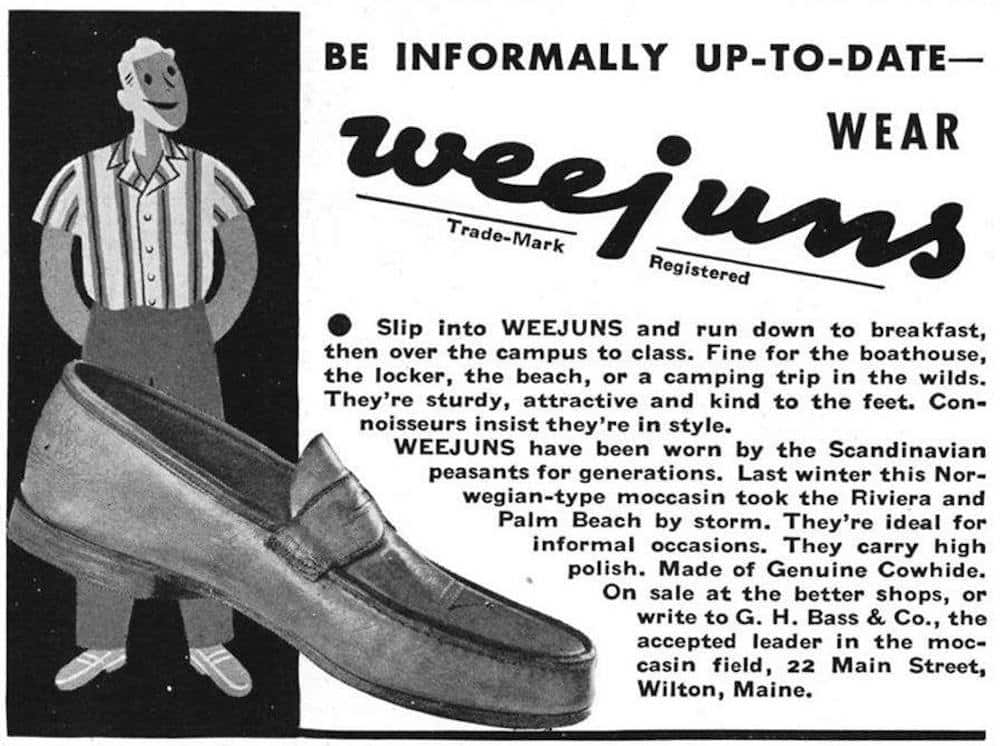 It is from the Ivy League era that the penny loafer originated. In the diamond-shaped notch of the loafer's distinctive strap, students are said to have placed coins, perhaps as a practical wallet or just because it looked nice?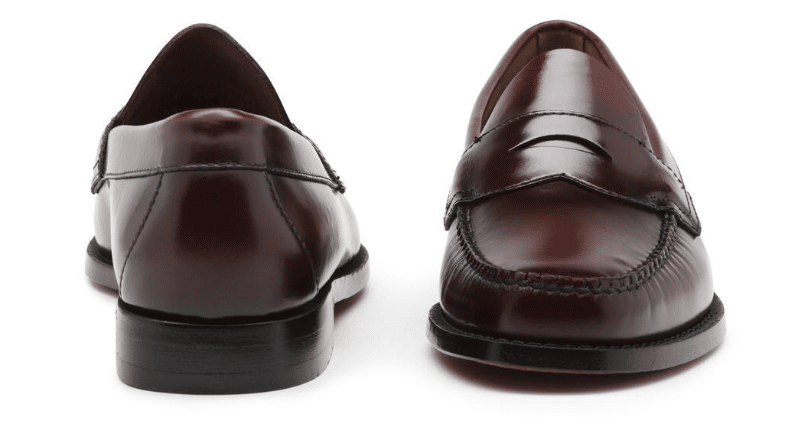 Aldens tassel loafer
Tassel loafers were originally a custom-made shoe. Paul Lukas (Pál Lukács) was an actor who won an Oscar for 'Watch on the Rhine' and starred in Disney's 'A Voyage Around the World Under the Sea'.
Lukas had asked several American shoe manufacturers in 1948 to help him make a shoe inspired by an oxford he had seen in Europe, with tassels on the laces, but only Alden Shoes agreed. Alden produced a loafer style with a lace that ran around the shoe and met in two tassels at the front. tassel loafers was born. The tassel loafer, like the penny loafer, became popular in preppy fashion as a more formal version and spread quickly.
Gucci, Tod's och Car Shoe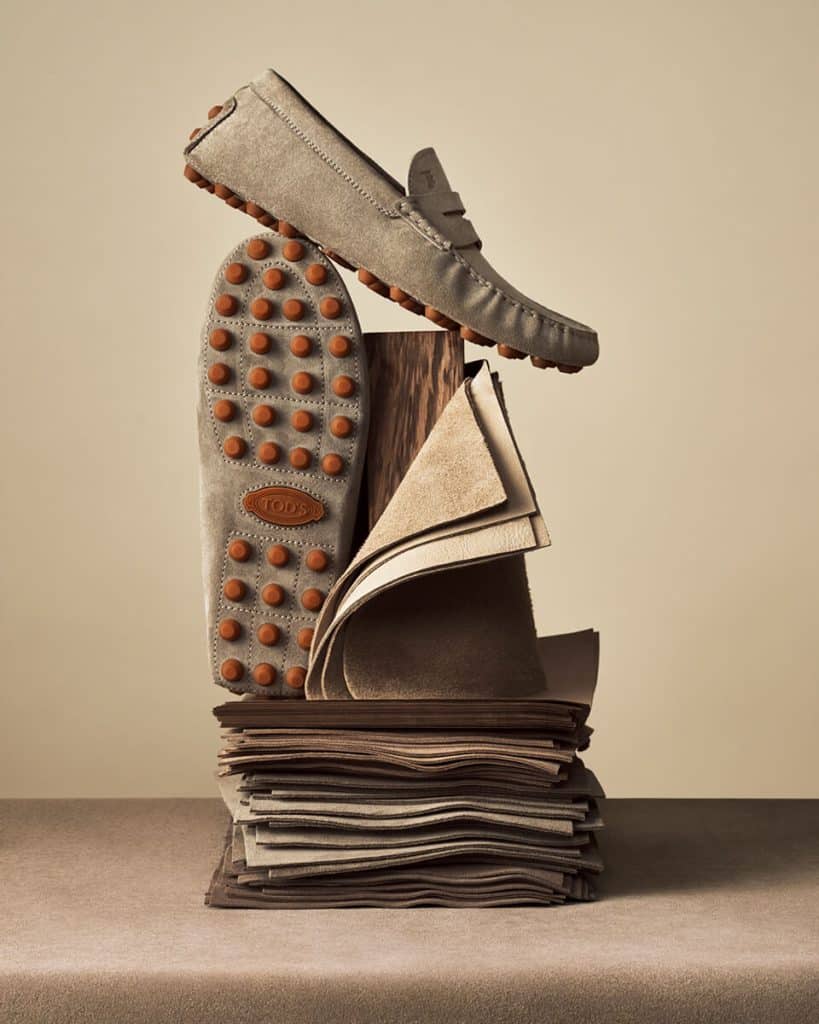 The final step (?) in the evolution of the loafer came with the rapidly growing Italian fashion industry. Aldo Gucci created his horsebit loafer the same year that Gucci opened its first store in Manhattan, in 1953. Here the American market's demand for loafers met Gucci's style, inspired by British equestrian fashion. The metal buckle inspired by the bit on a riding horse's halter was a stroke of genius – for the first time anyone could see from a distance that someone was wearing one of Gucci's loafers, and it helped spread the shoe.
The 1960s was the era of the sports car, when Ferrari created some of its most beautiful sports cars. This inspired Gianni Mostille to Car Shoe , and s.k. driving moc – a shoe designed for sports car driving. Instead of clumsy and slippery classic men's shoes, he designed a pair of lightweight moccasins with rubber studs under the foot and heel to support the foot while driving.
Tod's had actually started as a small Italian shoe factory, making shoes for major American department stores such as Bergdorf Goodman and Saks Fifth Avenue. However, the Della Valle family wanted to grow under their own brand, and J.P. Tod's is said to have been out of the American phone book when it was founded. Tod's is said to have been taken from an American phone book when searching for a good-sounding name. Tod's grommet -modell, Tod's driving moc , became the company's breakthrough in America.
Frequently asked questions about men's loafers
Can you wear socks with loafers?
Absolutely. Choose light colored socks for a preppy style or ribbed socks when wearing them with a suit. But in the summer, loafers are best worn without socks – that's when you use a sock. no show sock .
What are penny loafers?
Penny loafers are shoes without lacing, with a decorative strap. There is often a notch in the strap and the tradition of placing pennies in the notch gave the penny loafer its name.
Why is it called a tassel loafer?
Tassels are the small tassels that adorn tassel loafers. They have no function but are just decoration.
What is a horsebit loafer?
The horsebit loafer was created by Gucci. It has a metal buckle that resembles the bite of a riding horse's halter.
Are loafers stylish?
Loafers are both classic men's shoes and currently also very trendy in men's fashion. The loafer looks good with both suits and jeans, if you choose the right model.
When can you wear loafers?
You can wear loafers all year round, but they are best suited to the warmer months. Wear them with a suit and dark jeans in spring and fall and with linen pants and shorts in summer.
Can you wear loafers with a suit?
Absolutely – loafers are great with suits all year round.