Is there any piece that defines 21st century men's fashion more than a pair of white sneakers? From T-shirts and jeans to suits, a sleek white sneaker can be worn with almost any other garment.
The white sneaker dates back to the Victorian era, when white canvas shoes with rubber soles were used on the beach or for the new indoor sports of tennis and croquet. In the 20th century, white sneakers from Converse and PF Flyers became standard on basketball and tennis courts. In the 1960s, Adidas also created what would become the Adidas Stan Smith, the classic leather tennis shoe with a green reinforcement in the heel.
But the real revolution in white sneakers came when American Prathan Poopat and Italian Flavio Girolami created Common Projects in 2004. Frustrated by the poor quality of sneakers, they decided to challenge an Italian shoe manufacturer to make a pair of premium white sneakers. The Achilles model became the model for a whole shoe category of minimalist, stylish and high quality sneakers.
In this article, we have picked out five neat white sneakers for spring and summer with high quality. Sneakers, which if you take care of them properly, will last a long time and be one of the favorites in your basic wardrobe for a long time to come.
Common Projects Achilles Low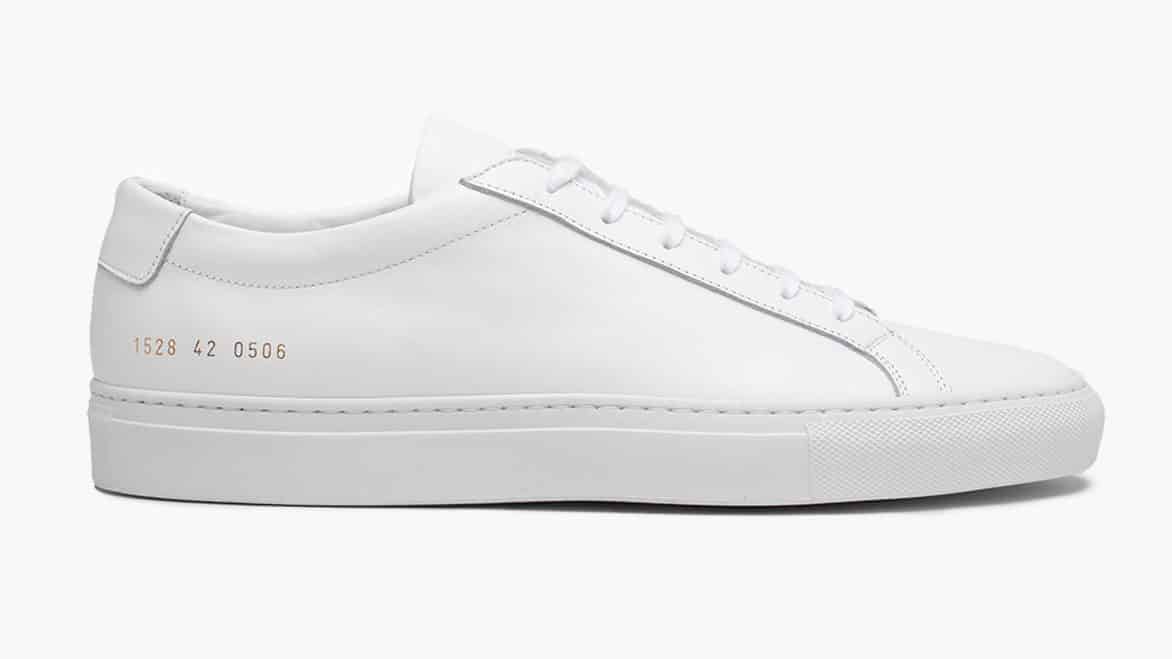 Common Project's Achilles Low is the shoe model that started a revival of white sneakers among well-dressed men. From being always on court, never at court (always on the track, never at court), white sneakers were finally of a quality that could match a simple suit.
All Common Projects shoes are handmade at a shoe factory in Marche, Italy. The story goes that they never made sneakers but only classic men's shoes until the day the founder of Common Projects got in touch.
The only thing that distinguishes Achilles is the ten digits in gold foil text. Four digits article number, two digits shoe size and then four digits color.
C.QP Racquet Sneaker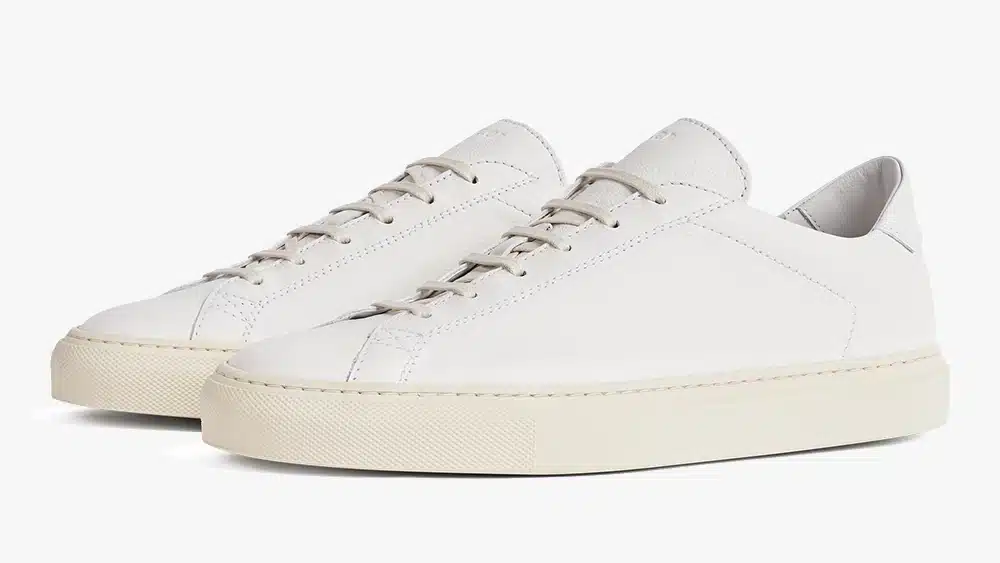 After 10 years in banking, Adam Lewenhaupt got bored and made his passion for sneakers his job in 2014. The brand was first called Coloquy, from the Latin word for 'call', but later changed its name to the much simpler C.QP.
C.QP Racquet Sneaker is a classic model introduced in 2015, with details in suede. The materials are from Italy, and the shoe is hand-sewn in Portugal.
Axel Arigato Clean 90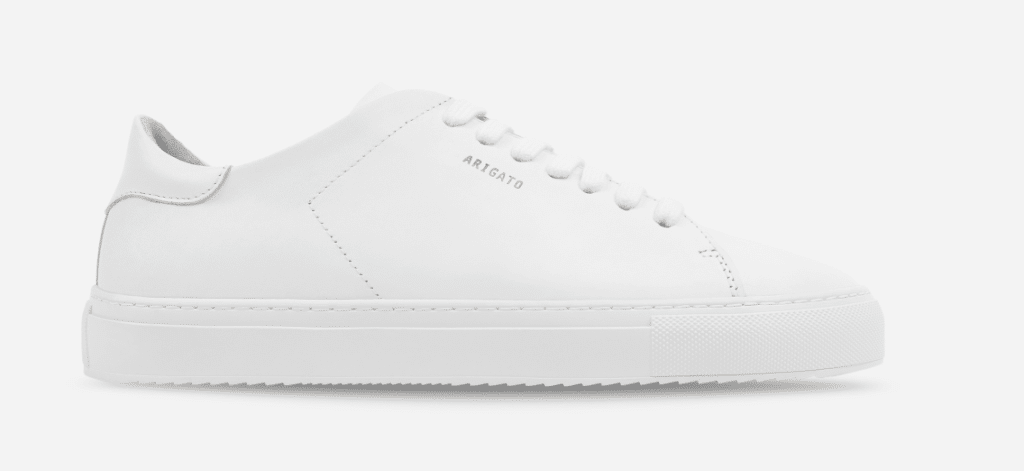 In 2014, the same year that C.QP started, Albin Johansson and Max Svärdh also started selling self-produced shoes. They were driven by the search for a brand that had values they could associate with and that built shoes with the customer in focus. The name Axel Arigato was taken to create a name that could be something more than and live long after its founders.
The Clean 90 is Axel Arigato's minimalist sneaker, available in countless variations. Perhaps the most famous is the bee bird , with an embroidered bird.
Myrqvist Oaxen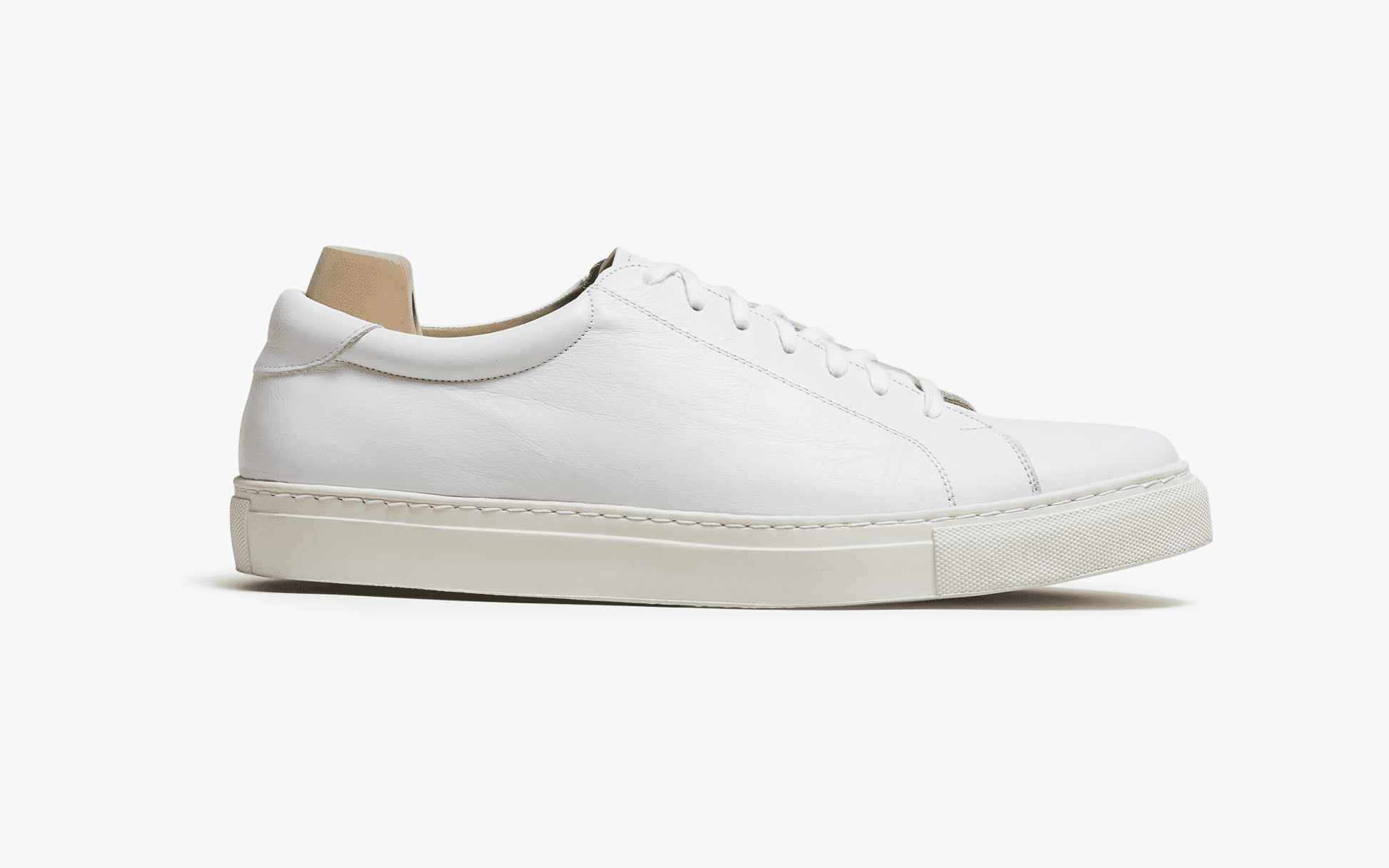 Sebastian Öhrn started Herrstil.se back in 2011, an e-commerce store that mainly focused on shoe care and clothing care. In 2016, they launched their own shoe brand with a focus on offering classic men's shoes at good prices.
The Myrqvist Oaxen is a classic sneaker with a simple profile, stitched in Portugal with French calfskin.
Gant Mc Julien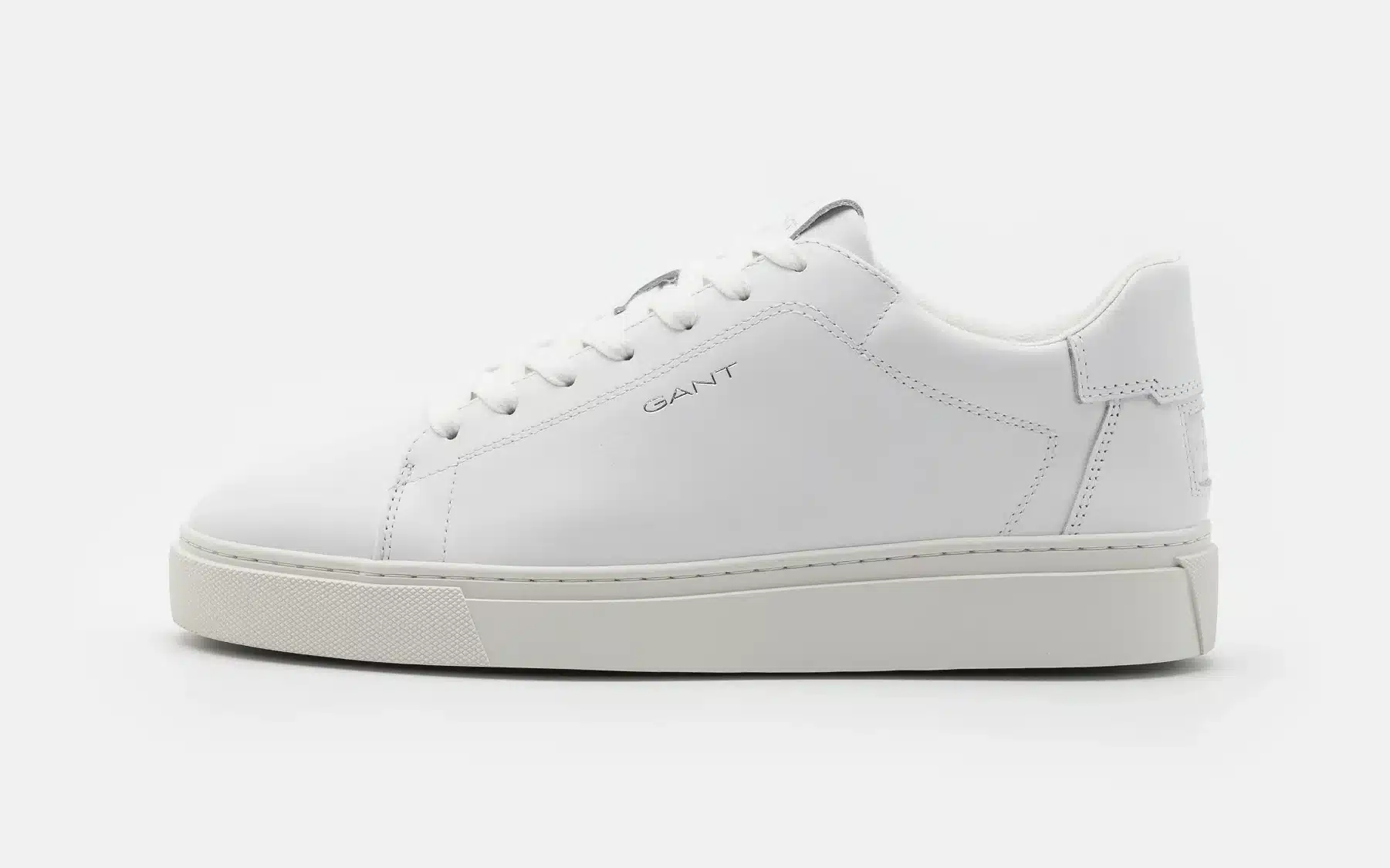 For those looking for a pair of minimalist sneakers at a lower price point, the Gant Mc Julien is a great option.
The model from the Swedish-American brand is available in a number of stylish variants, which vary from season to season.