One of Sweden's finest Ferrari collections will go under the hammer in May. The Aurora Collection will be sold at RM Sotheby's exclusive Villa Erba auction. Villa Erba is an auction held only once every two years at the Villa Erba palace on Lake Como north of Milan, and on May 19-20 it will be held again.
Behind The Aurora Collection is an unnamed Swedish person. But considering that the collection's 14 cars are valued at about 300-350 million SEK and are extremely rare, it is quite easy to identify the seller.
The cars belong to Aje Philipson and are only a small part of his collection, which has been valued at somewhere between 500 million and 1 billion SEK. Aje is often referred to as 'the king's friend', but is perhaps better described as one of three heirs to Gunnar Philipson, founder of Philipson's Car. Philipsons Bil was a car dealership group that was the general agent for Daimler-Benz in Sweden and one of Europe's largest privately owned car dealerships in the 1950s.
After Gunnar Philipson's death, the group was gradually dismantled and sold to other car dealers, but Philipson's children inherited a considerable fortune. Father Gunnar was also a great collector of silverware, so both collecting and car interest seem to run in the blood.
The Aurora Collection
There are 12 Ferraris and 2 Mercedes that make up The Aurora Collection, as RM Sotheby's has named the sale. The cars are all in fantastic condition, many have interesting and fascinating life stories and have been driven very little.
1961 Ferrari 250 GT SWB Berlinetta Scaglietti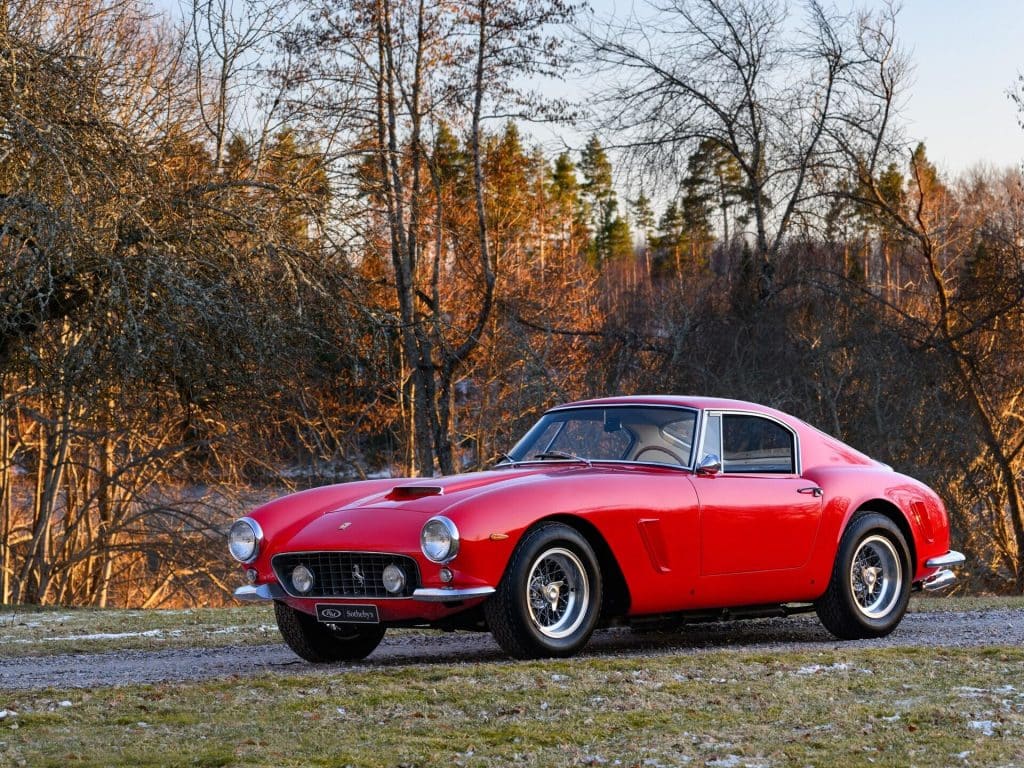 This berlinettan (Ferrari's language for sports coupe) is one of Ferrari's most sought-after collector's models – number 62 out of only 165 built. The Short Wheel Base (SWB) model was designed to provide better control by the same team that would later build the legendary 250 GTO. The Ferrari 250 GT SWB was not only a beautiful car, but also very successful in racing during the early 1960s.
This example also has a long and varied history, with the chassis and engine having been in different parts of the world before being reunited thanks to a collector. In 1968, the car was featured in the Disney classic The Love Bug (with the dubious translation "Gas in the bottom, Herbie").
1956 Ferrari 500 TR Spider Scaglietti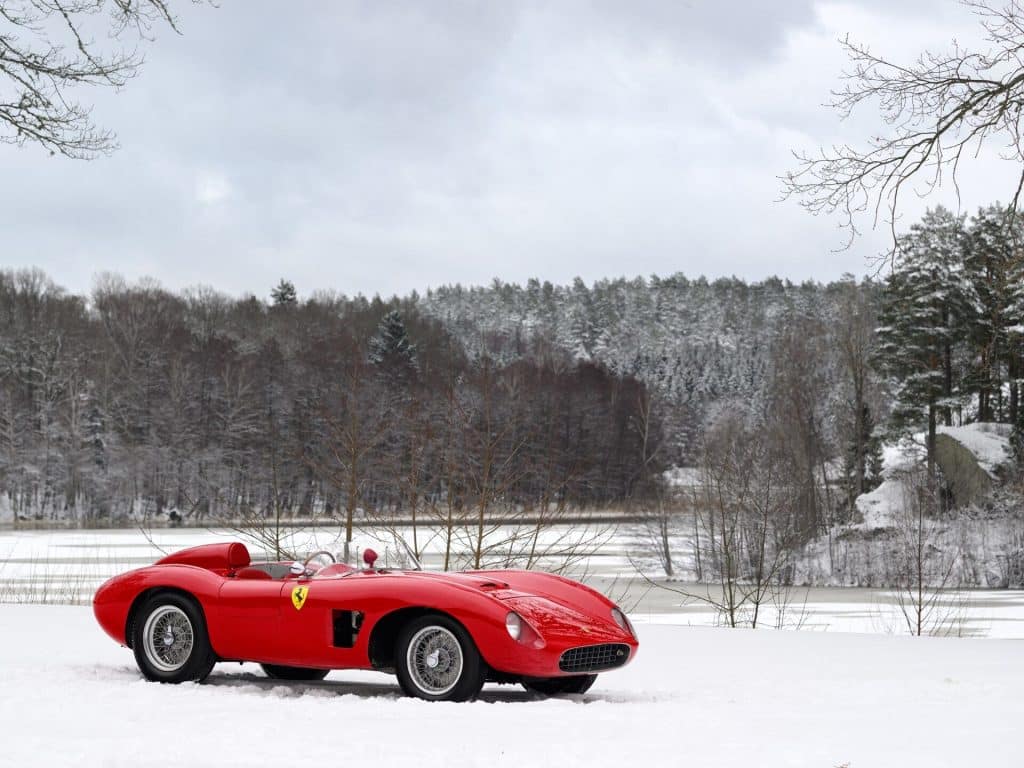 This amazingly well-preserved Ferrari 500 TR is one of only 13 built in the world. TR stands for Red Head , Italian for "red head" which alludes to the red-painted camshaft covers (which were otherwise black). This was the first model to bear the name Red Head and is therefore considered a true rarity.
The car also has a rich history, including competing in several Italian races under its first owner, the Italian Prince Gaetano Starrabba di Giardinelli.
2019 Ferrari Monza SP1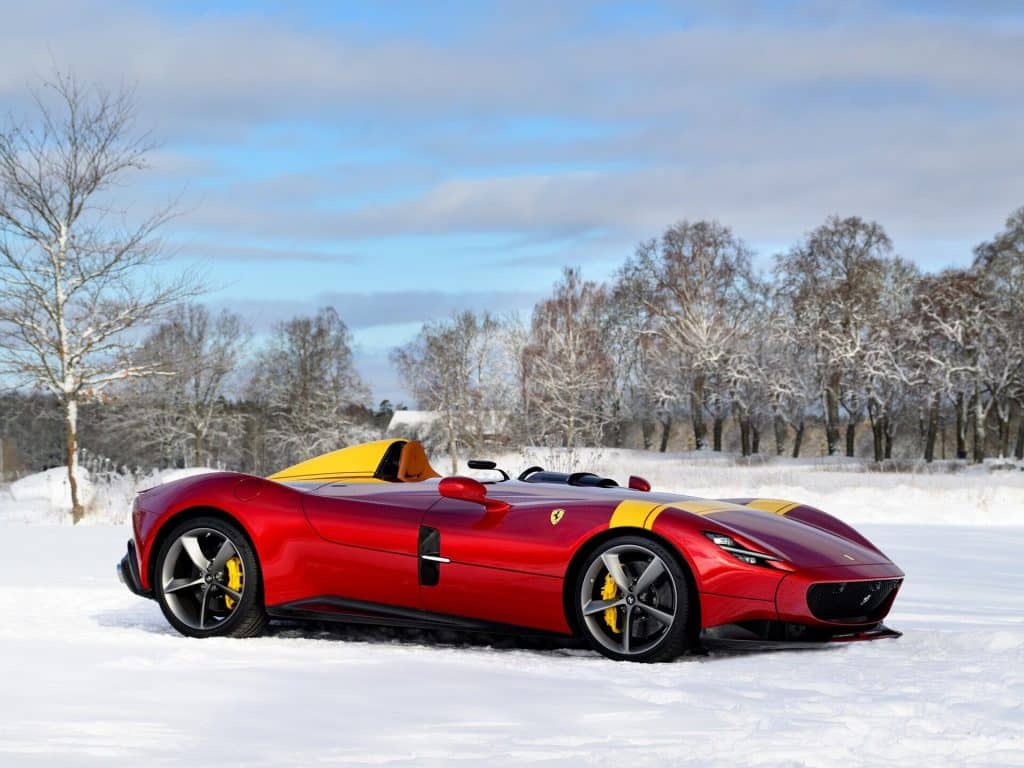 The collection includes not only older cars but also some newer ones. The newest car in the collection is a 2019 Ferrari Monza SP1, a tribute model launched in 2019 to recall some of Ferrari's most celebrated racing cars of all time, such as the 166 MM, 750 Monza and 860 Monza. The Ferrari Monza came in two models – SP1 and SP2 – as a single-seater and two-seater respectively. The car's extreme design includes a virtual windshield – instead of glass, air is used to protect the driver's cockpit from gusts of wind.
Only 499 cars are said to have been produced and offered exclusively to those Ferrari felt deserved to buy the car. This is said to be the only SP1 in Sweden, while Per Gessle and Zlatan Ibrahimovic each own an SP2. The car is said to be basically in new condition, driven only 25km.
1955 Mercedes-Benz 300 SL Gullwing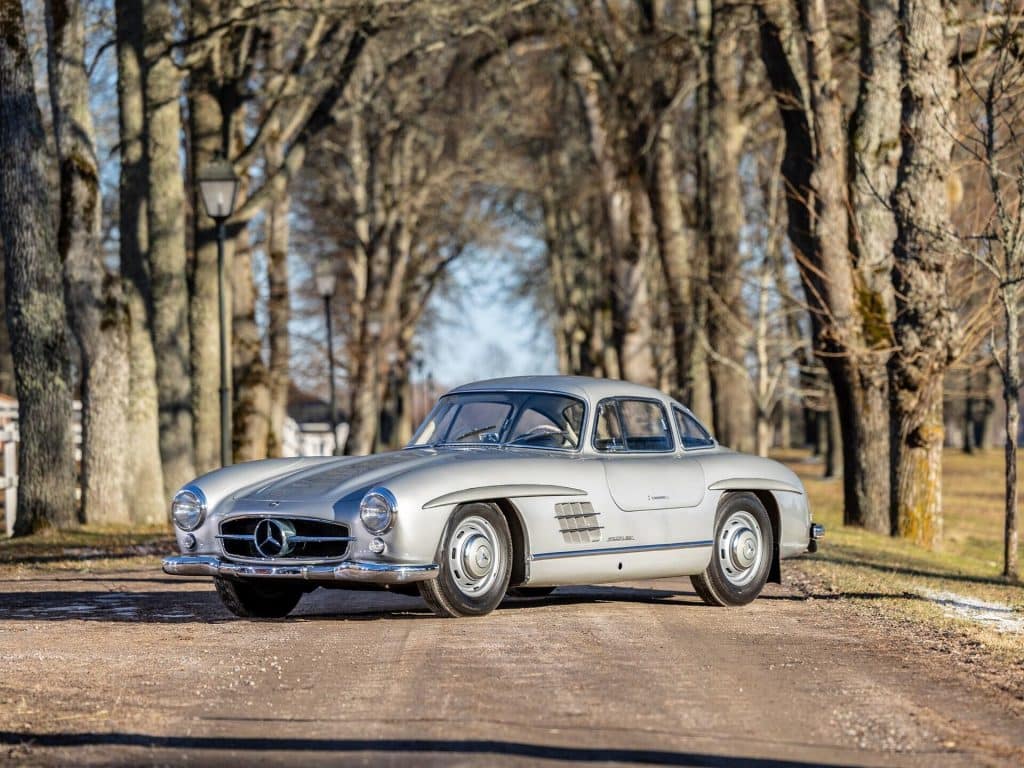 The collection includes not only Ferraris but also two Mercedes, one of which is the iconic Mercedes-Benz 300 SL. Gullwing . At the time of its release, the Gullwing was the world's fastest car in series production at 250 km/h, and was based on the Mercedes-Benz W194 racing car.
The only way to maintain the car's streamlined body was the gullwing doors, which opened upwards – a compromise that became a legend.
The full collection and more information on the Villa Erba auction can be found here.