Skolyx, one of Sweden's best online stores for men's shoes, has recently launched a new collection of suede shoes from Spanish Yanko – four stylish boots in desert boot style and one derby. The shoes have soles in crepe (natural rubber), suede from the British tannery Charles F. Stead and stitchdown construction.
Yanko is a well-known shoe manufacturer from Mallorca, and all shoes are still produced there. At the height of the European shoe industry (before production in low-cost countries became popular), Yanko produced more than one million pairs of shoes per year.
Suede shoes are a perfect spring shoe: the colorways and the suede's rough surface often make them a perfect match for jeans, chinos and dress pants. The crepe sole makes them extra comfortable to walk in, and the sole also enhances the casual style. What's more, it's made of rubber and can withstand most anything you might walk in on a slushy spring day, as long as you don't tread deeply.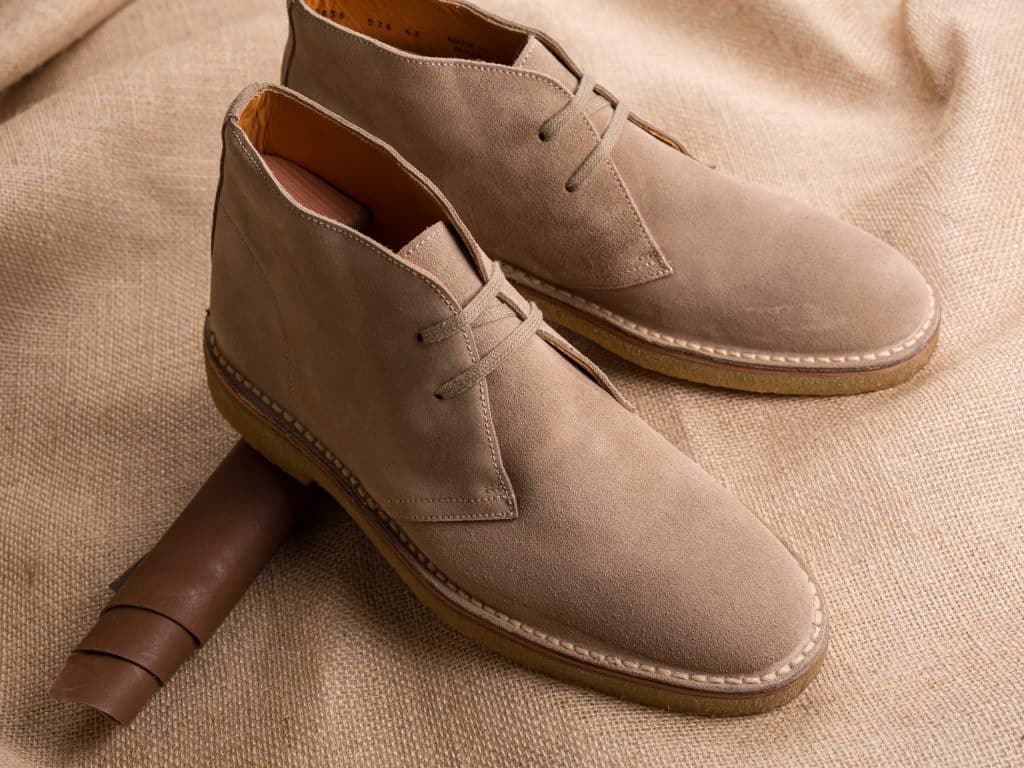 Stitchdown is a design that is very old – over 600 years – but has been overshadowed by edge stitching ( Goodyear welted) shoes. The design means that the upper is folded outwards instead of inwards and then attached to the sole. If you look closely at the shoes, you can see the suede sticking out on the side, attached with a series of stitches. Below that is a leather midsole followed by the crepe sole at the bottom. The benefits include good water resistance and the ability to resole the shoe when the rubber sole wears out. Clark's classic desert boots are perhaps the most famous example of this design, which is otherwise most common in work boots.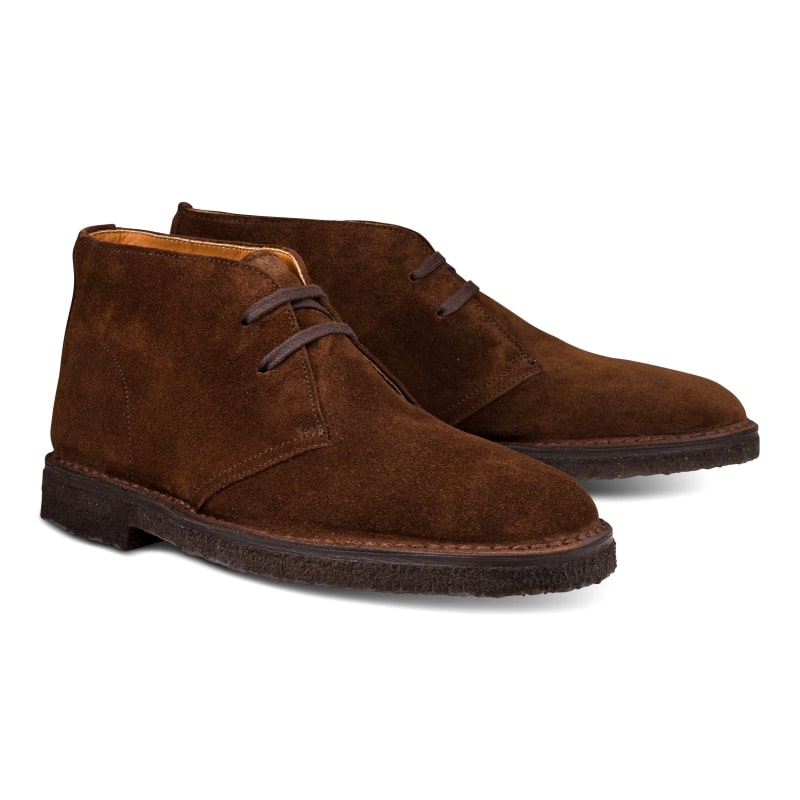 The derby is a so-called apron derby,where a seam runs around the upper part of the vamp – a way to bring the seams up from the ground, making the shoe even more weatherproof.
The boots consist of two classic desert boots, a kind of chukka boots , in medium brown and sand-colored suede respectively, as well as a more elegant Chelsea boot and a split toe boat which are both in dark brown suede.
You can find all Yanko suede shoes on skolyx.se.