The news that Rolex has launched a concept for second-hand Rolexes… Rolex Certified Pre-Owned – has attracted a lot of attention in the watch world. The concept means that authorized Rolex dealers can now sell watches that are certified as genuine by Rolex itself. In addition, Rolex provides a two-year international warranty for the watch.
Rolex watches that have undergone certification will be marked in two ways. Firstly, they will receive a seal with the text "Certified Pre-Owned". However, the official certification and warranty comes through a separate warranty card that is also included.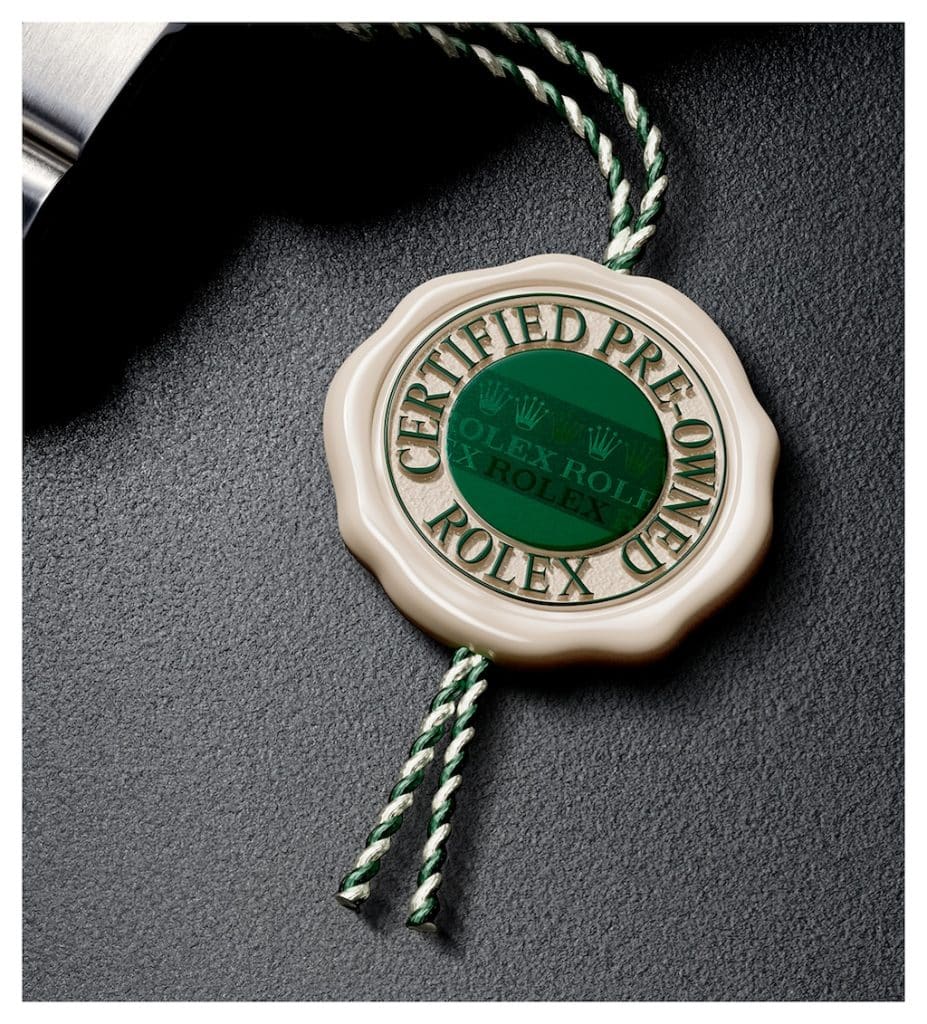 Rolex Certified Pre-Owned has already been launched at Bucherer, one of Rolex's oldest and most important partners. The watches will be available in Bucherer's 25 stores in six countries – Germany, Austria, Switzerland, France, Denmark and the UK – starting in December 2022. The selection can also be found at Bucherer online. The concept will then be rolled out to more retailers in spring 2023.
This is not the first time a watch brand has entered the second-hand market, but Rolex is a market leader and is likely to account for a large share of the second-hand market. Used Rolexes are among the most popular watches at auctions. The question is how Rolex Certified Pre-Owned will affect the watch dealers and private individuals who are not authorized, and by extension how the prices of used watches will differ between certified and non-certified examples. Comments from watch collectors on forums like Hodinkee are not entirely positive – many see it as an attempt by Rolex to control the second-hand market.
At the same time, Rolex has long had a major problem with counterfeiting, and this is a smart way for Rolex to address the problem and hopefully increase the resale value of its watches. For an interested speculator, Rolex certification solves a major problem with the reliability of the purchase. The warranty can be said to be a bonus, because quite frankly, two years is a short time in the watch business and it is questionable how much the real value of the warranty is. Serious watch collectors also ask themselves how e.g. spare parts and non-original parts will be handled in a warranty case.