Since 2020, Melleruds – owned by Spendrups – has had a tradition of making a Mästarpilsner together with the Chef of the Year.
When Jessie Sommarström won Chef of the Year 2022, she was only the second woman ever to do so, and the first in 34 years. So we're a little extra happy to see her face gracing this year's bottle of Mellerud's Mästarpilsner.
Jessie Sommarström – Chef of the Year 2022
Chef of the Year is the European Championship in professional cooking, and the competition has been a nursery for some of Sweden's top star chefs, "celebrity chefs" and top chefs. Winners include Tommy Myllymäki (two-time Bocuse d'Or medalist) and Markus Aujalay, while Melker Andersson and Tina Nordström are among the silver medalists.
Chef of the Year was launched in 1983 by the Academy of Gastronomy, Tore Wretman and the trade organization Svensk Mjölk. The aim was to increase interest in gastronomy and our Scandinavian cuisine, and to raise the status of chefs. The jury consists of a large number of renowned chefs, including many previous winners of the Chef of the Year award, and the honorary jury also includes HRH Prince Carl Philip.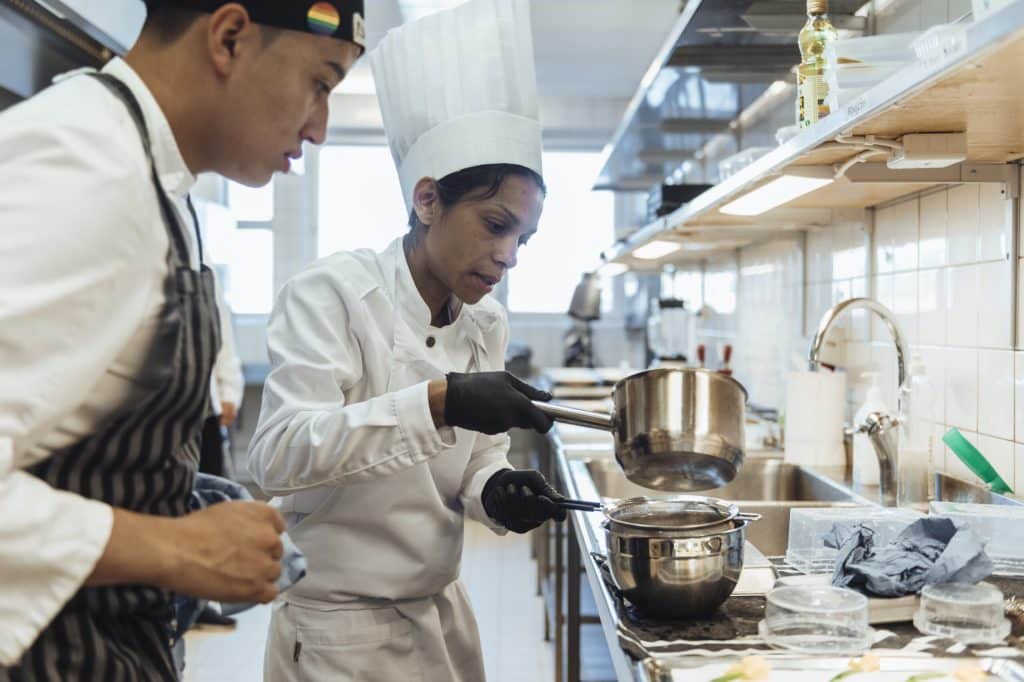 At Chef of the Year 2022, Jessie Sommarström was named the new winner. In everyday life, Jessie is the creative leader at Urban Deli, a chain of trendy market halls that so far are available in 4 locations in Stockholm. Jessie has a background at Sturehof, Esperanto and restaurant Nobel. You can find her on Instagram.
Mellerud's Mästarpilsner 2022
So it's Jessie Sommarström and Richard Bengtsson, head brewer at Spendrups, who developed Mellerud's Mästarpilsner 2022.
The result is a hearty, organic pilsner that is just as suitable as a social drink as it is for classic home cooking. Mellerud's Mästarpilsner is brewed with Balder malt grain, an organic grain from Warbro Kvarn in Sörmland, and organic Swedish-grown Magnum hops. The pilsner goes perfectly with Swedish home cooking, light meat and slightly stronger fish dishes.
For me, the most important thing right now is to develop sustainable gastronomy. The more knowledge you have, the more responsibility it requires. I know that everything we do today will have an impact on the next generation, so it's important for me to be able to pass on the best possible legacy, and what I can influence is food.

Jessie Sommarström, Årets Kock 2022