Who said the bride should have all the fun? With Eton's wedding collection, men also get their chance to take center stage. With taste and elegance, Eton has picked out a number of inspiring wedding styles for men, and we only wish Eton sold the suits and shoes too.
So as not to leave the bride at the altar, we've done our best to find the whole style, looking for the missing pieces elsewhere.
Bridegrooms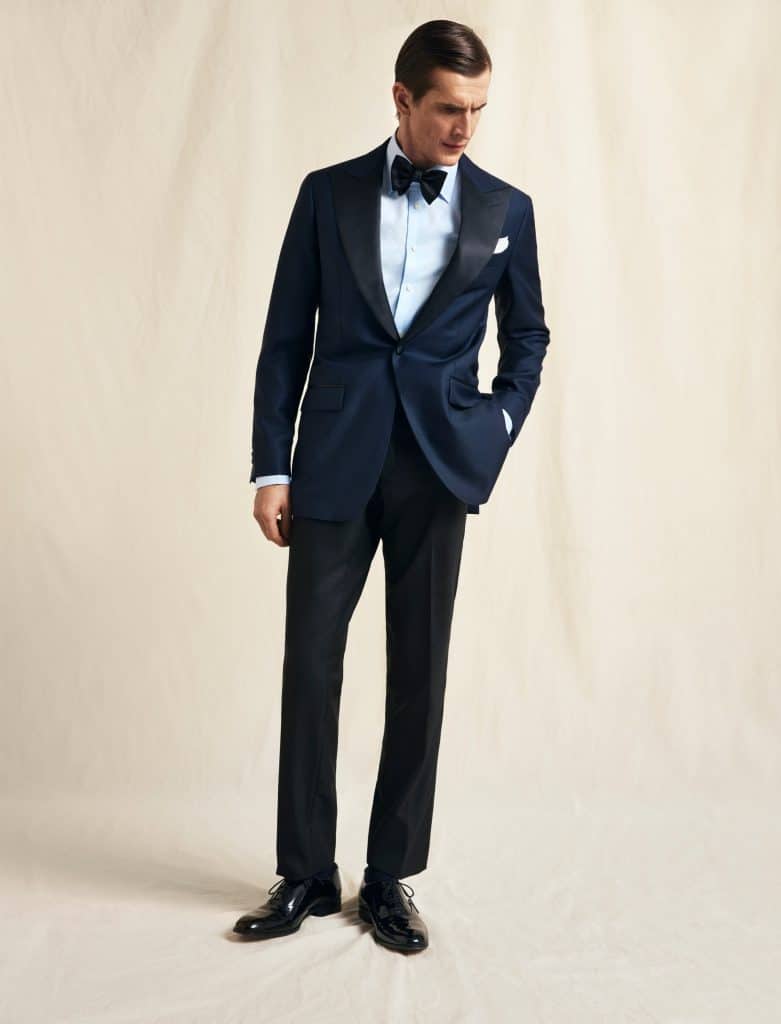 The first style is a classic midnight blue tuxedo combined with a subtly patterned cotton jacquard shirt. Midnight blue was the original color of the tuxedo, so it's traditional in a way, but feels more modern than black. The hand-tied bow tie and lacquered Oxford shoes match the lapels of the tuxedo jacket, just as they should.
Oscar Jacobson has a midnight blue tuxedo that fits perfectly, and the patent leather shoes from Oscar Jacobson's new shoe collection are the exact same style as in the inspirational image.
The second style is a little more casual but still stylish – an off-white linen jacket, white patterned shirt and a white paisley side tie. Dark men's trousers, black patent leather shoes and dark socks are the classic way to match a white tuxedo, and it also works well here when the tuxedo jacket is swapped for an elegant blazer.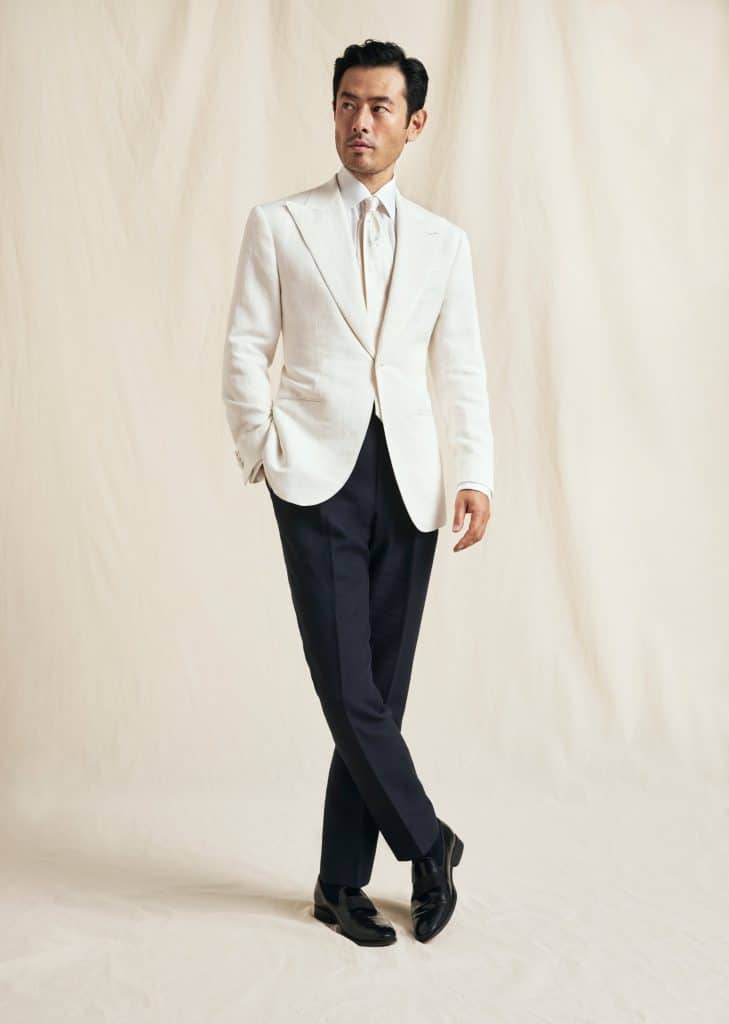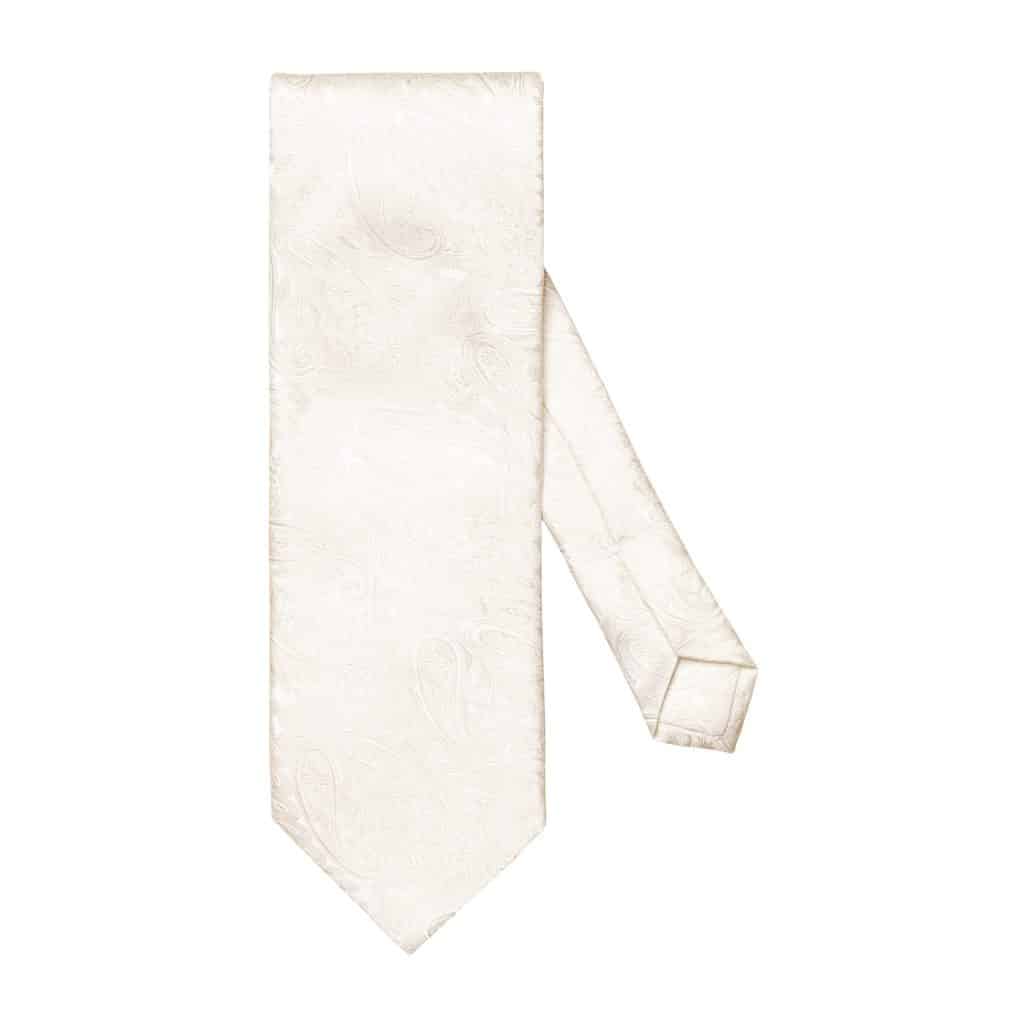 Wedding guests
Even for the wedding guest, Eton offers a couple of really nice styles with Italian influences – high, wide lapels and natural shoulders for maximum elegance. A well-fitting gray or navy suit is perfect for a wedding invitation.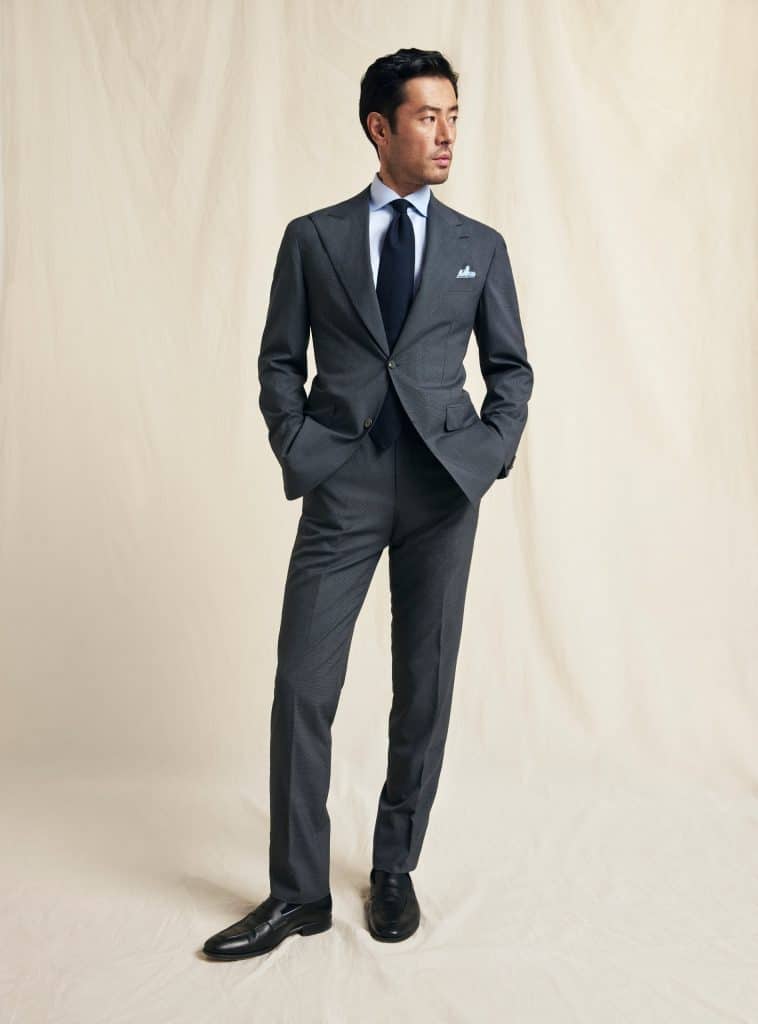 Blue and grey are the classic uniform colors of men's fashion, and it's not hard to see why when you see this image. A shirt with a wide spread collar and a deep blue gabardine tie fit the suit perfectly.
Loafers and socks that harmonize with the shade of the suit also make a very elegant impression at a wedding. Finding this particular Italian suit online isn't easy if you don't want to go up in price – our pick is Oscar Jacobson, but Gabucci, Cavour and Rose & Born are some alternative stores to look at.