It started with a simple patent for copper rivets on work pants in 1873, but Levi's jeans evolved into a uniform for generations of young rebels. Over the past 150 years, jeans have become one of the most iconic and influential pieces of clothing ever created. And no model more so than the Levi's 501.
Levi's waist overalls
When Levi Strauss arrived in San Francisco in 1852, the gold rush was at its peak. The small town had exploded from 1,000 residents in 1848 to 50,000 five years later. Levi Strauss's brothers ran sundry businesses in New York, and Levi set up his own branch to support the growing city.
One of Levi's customers, tailor Jacob Davis, told us about his invention of reinforcing workers' overalls with copper rivets. The tailor got the idea when a lumberjack came to him complaining that the fabric in his clothes was constantly breaking. After some experimentation, Davis settled on a blue, strong fabric called denim . The fabric and similar variations had been used for hundreds of years in Europe, but it was Davies who created the modern denim pant. The only problem was that he didn't have the money to patent his invention, which is where businessman Levi Strauss came in.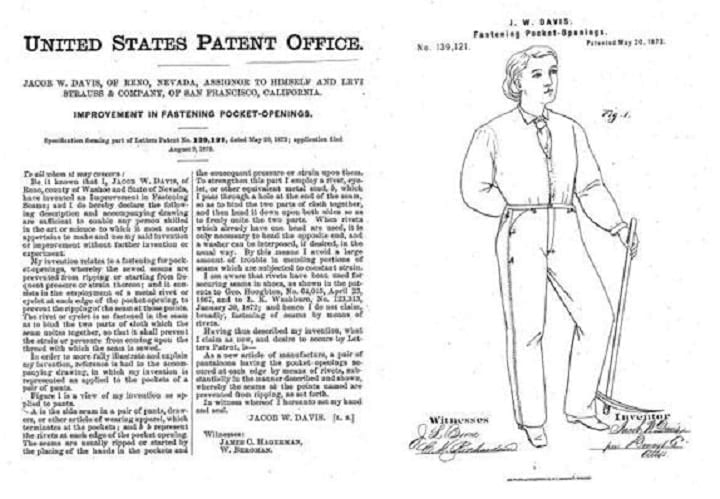 In 1873, the patent for Davies' copper rivets was registered and Strauss and Davies began selling their trousers. They were marketed as overalls – waist overalls – to the working class. The trousers became an instant success story.
Levi's 501
The legendary Levi's 501 was originally just called 'XX'. The model had four pockets – two in the front and one in the back, plus a "watch pocket" (what we now call a coin pocket, but which is really only suitable for a pocket watch). They featured the classic orange stitching and were decorated with the arcuate , the seagull pattern on the back pocket.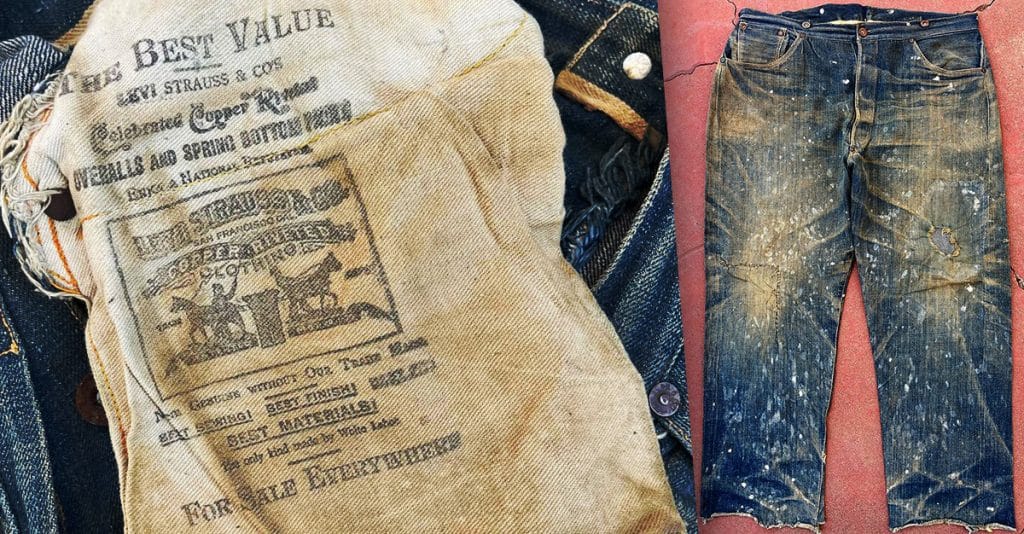 Levi's jeans became very popular – and very popular. When the patent expired in 1893, competitors could also call their pants riveted, and Levi's had to use new marketing tricks to stand out. They introduced model numbers (501 and 201, a budget version) and sharpened the brand promise with a new label. The 1892 label showed two horses trying to pull apart a pair of Levi's without success.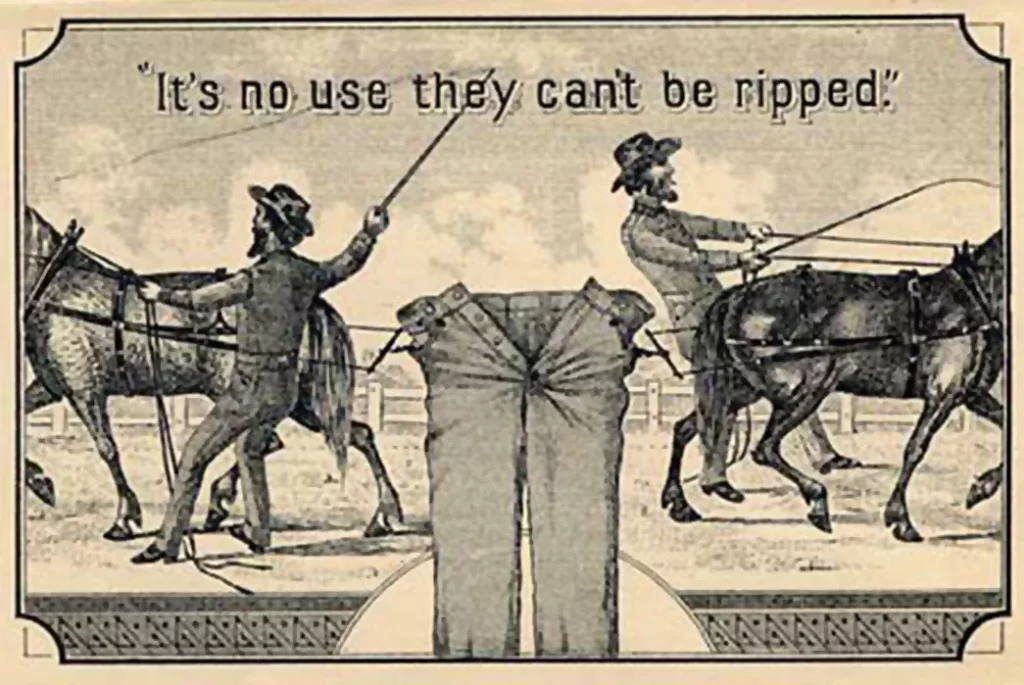 Levi's continued to make small incremental improvements to the jeans – such as the second back pocket, belt loops instead of suspenders, and slightly fewer rivets to avoid scratching saddles and chairs – but stuck to workwear.
From workers' trousers to fashionable garments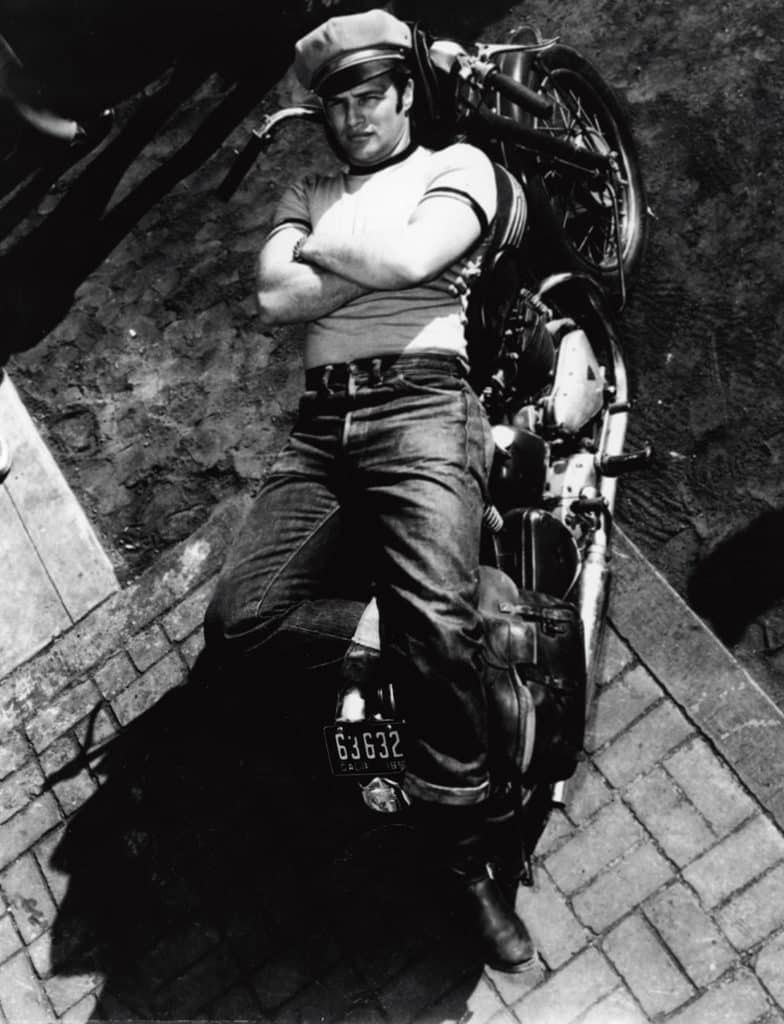 In the 1920s and 1930s, trips to the Wild West became popular with wealthy foreigners. The tourists stayed on ranches and naturally became obsessed with the ranchers' jeans and the way they wore them. Vogue, for example, recommended Levi's 501 for women vacationing at the riding camp.
The rapidly growing film industry helped. In 1939, John Wayne wore a pair of Levi's jeans with trouser lapels in the movie Stagecoach which was the start of a long-standing relationship with Hollywood.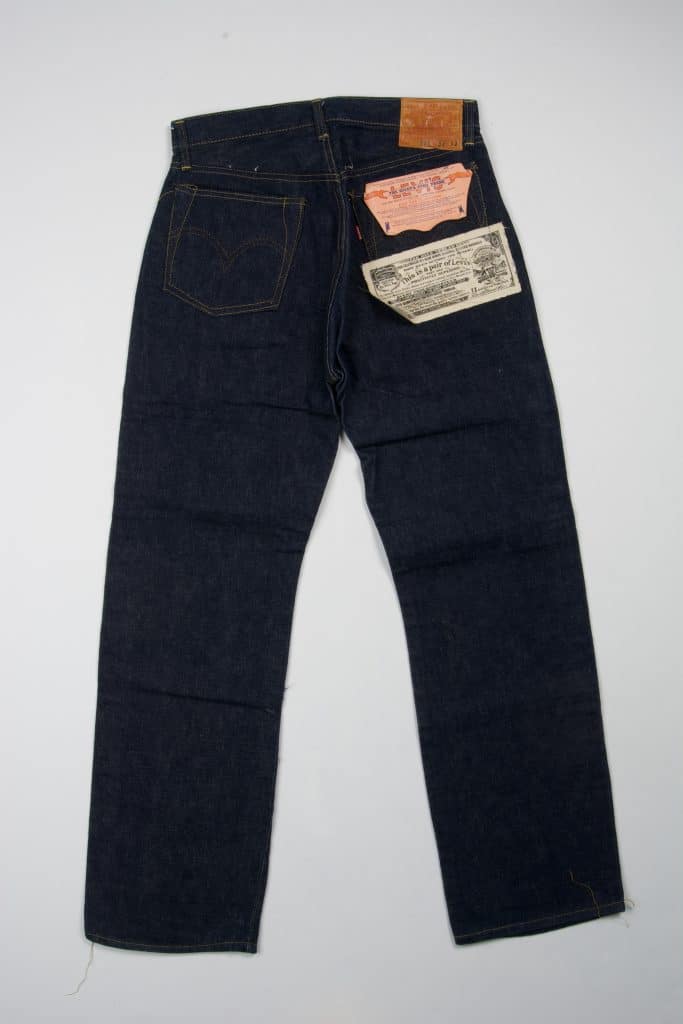 After the Second World War, jeans took the next step, becoming everyday wear. Jeans became a comfortable revolution against classic men's fashion. When artists and musicians picked up jeans, teenagers followed suit. Marlon Brando in The Wild One 1953, and later Marilyn Monroe in the The Misfits 1961 , made jeans a sex symbol.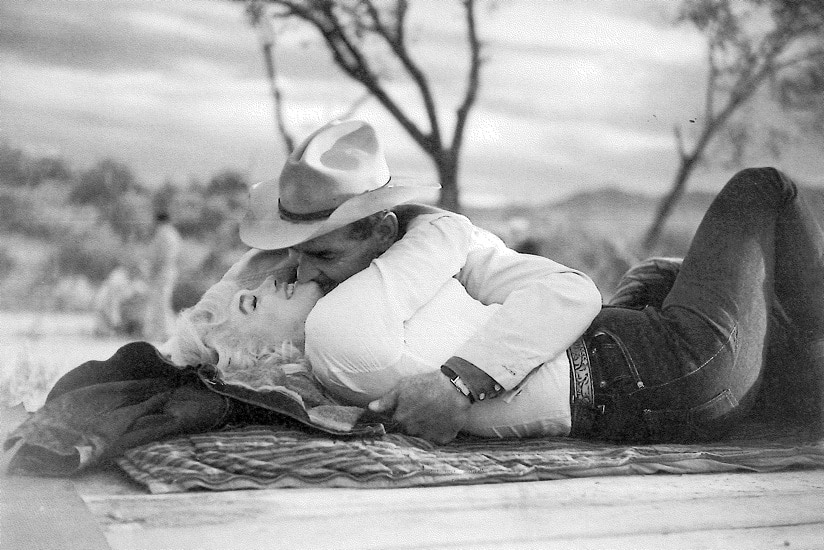 In the 1960s, jeans were a staple of subcultures. They were worn by fans at Woodstock, the civil rights movement and the Vietnam protests, as well as the Mods och Rockers in the UK. They became so synonymous with both youth and counterculture that blue jeans were often banned in schools – which, of course, made them even more popular. Around this time, Levi's stopped labeling their pants as waist overalls and just called them jeans.
Levi's jeans go global
In the 70s and 80s, Levi's jeans went global. A feature of the entire fashion world, where it literally became a currency, especially on the black market in the former Soviet Union. In Japan, as the popularity of vintage clothing exploded, vintage Levi's became a trend. Rock stars like Kate Bush and Kim Gordon wore them shredded and torn, while hip-hop stars like Run D.M.C and N.W.A preferred them crisp and dark. Bruce Springsteen made them a symbol of America on the album cover of Born in the U.S.A . Tech moguls like Steve Jobs wore them, as did cyclists in Oakland, Chicanos in LA and rich bohemians in Paris.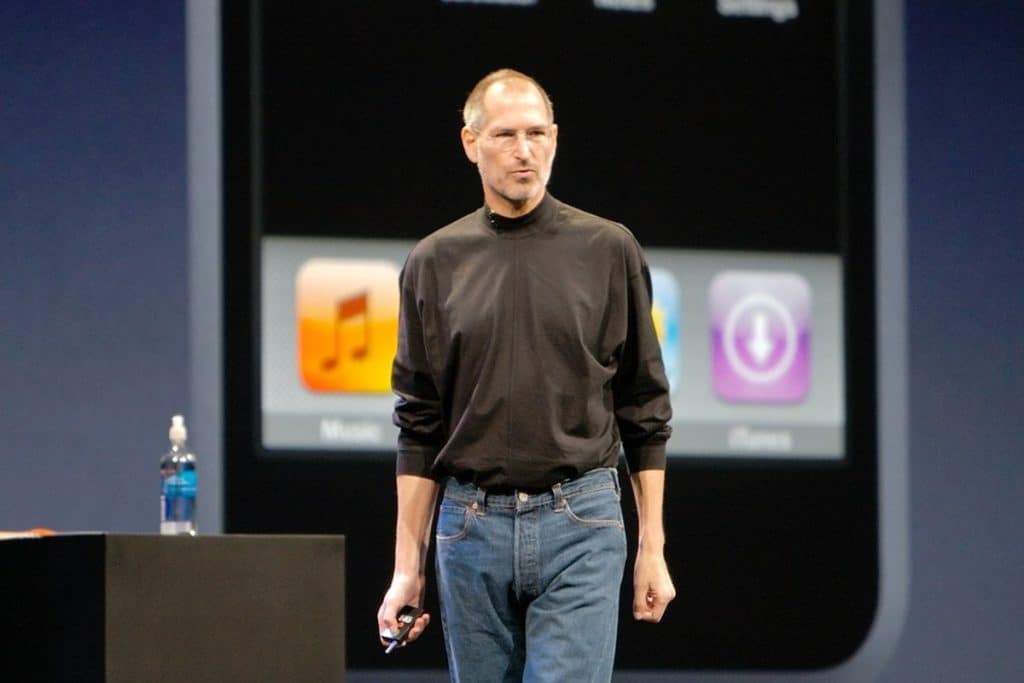 In 1999, Levi's 501 was named by the magazine Time year as 'Fashion Item of the 20th century'. Despite their long history, jeans are relatively similar – the gold digger's worn jeans from the 1880s could be adorning any celebrity in 2023. And there's no sign that the era of jeans is over yet.