The award-winning Ferrari Roma now has a convertible sibling: the Ferrari Roma Spider. Under the motto "La Nuova Dolce Vita", Ferrari wants to connect with the elegant sports cars and lifestyle of the 50s and 60s.
When the Ferrari Roma was introduced in 2019, design director Flavio Manzoni's idea was to recreate the shapes of the Ferrari 250 GT but in a more modern way. The Roma stands out for its monolithic, one-piece design with sweeping lines. Even the interior was stripped down and elegant. Not surprisingly, the car also won several design awards.
And now the convertible version, the Ferrari Roma, has arrived. Spider . Like its coupe sibling, it is equipped with a twin-turbo V8 engine that produces 620 horsepower, 760 newton meters and 0-100 km/h in 3.4 seconds. Top speed is over 320 km/h. The dual-clutch eight-speed gearbox is designed to provide more traction in higher gears, making the car more comfortable for highway cruising.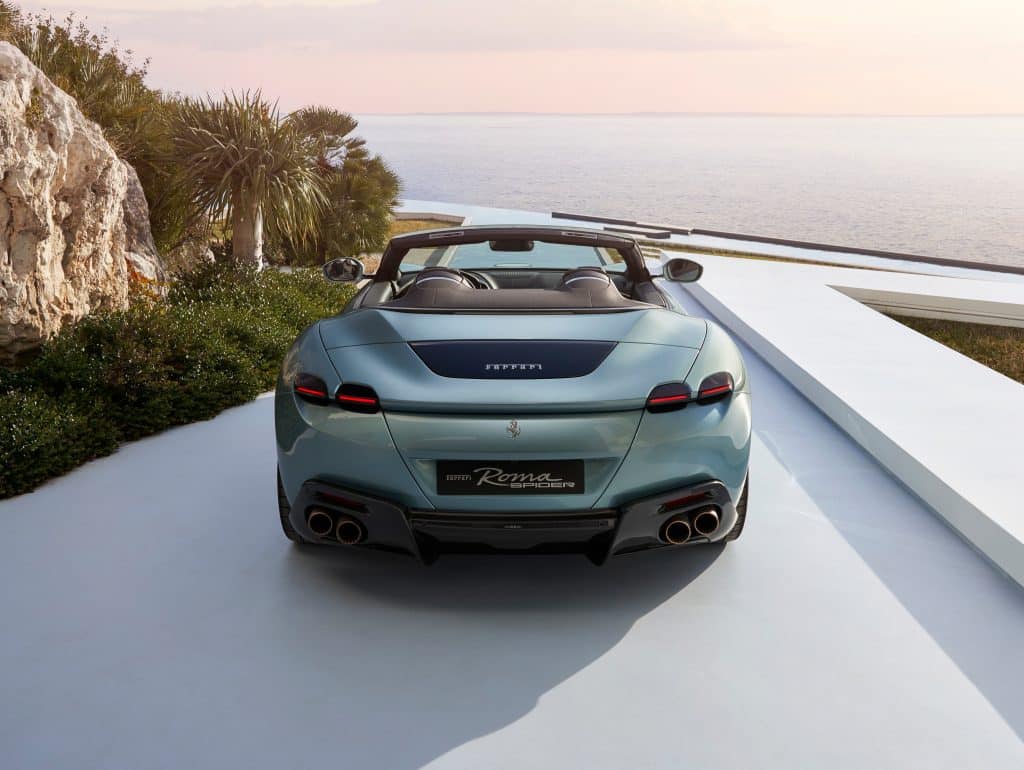 The biggest new feature of the Ferrari Roma Spider is the fabric roof. It's been over 10 years since Ferrari last offered a fabric roof on a convertible, and the last time a Ferrari with a front-mounted engine was available with a fabric roof was in 1969. Ferrari has gone to great lengths to make it a perfect convertible. grand tourer . The roof folds up quickly, in just 13.5 seconds, and can be deployed at speeds up to 60 km/h. The wind deflector can also fold up automatically at the touch of a button. What's more, relative to other convertibles, the boot is a spacious 255 liters with the roof up – plenty of room for a couple of suitcases or weekend bags.
Inside, the car is identical to the Ferrari Roma. The design is based on a dual cockpit – the idea that the driver and passenger sit in separate modules rather than a shared space. The passenger side is also equipped with an optional display to control the media and air conditioning, further enhancing the feeling of being involved in driving the car. The driver's side, as always with Ferrari, is designed for active driving, with two screens and all important controls positioned around the steering wheel.
With a price tag of almost SEK 3 million, the new good life is not available to everyone, but one can dream, right?