New Year is approaching and the invitations marked dress code smoking is back. There is probably no time of year when so many Swedish tuxedos are dusted off from the corners of the wardrobe for a party again. In an increasingly dressed-down world, New Year is one of the few highlights when Swedish men get to dress up for real.
But receiving an invitation to a party with a tuxedo dress code can also be stressful for the uninitiated. What should I wear?
One of the most famous dress code tuxedo parties of the year is the Oscars. We've borrowed three well-known and well-dressed men from the red carpet to show you three ways to wear a tuxedo for inspiration. As usual, you can always rent a tuxedo if you don't want or can't afford to buy it, but a tuxedo will serve you well for years to come.
If you want to learn more about the tuxedo, read our comprehensive guide to the tuxedo and its history. For more buying advice, see our guide to the black tie dress code and our guide to the tuxedo shirt.
Dress code tuxedo: Classic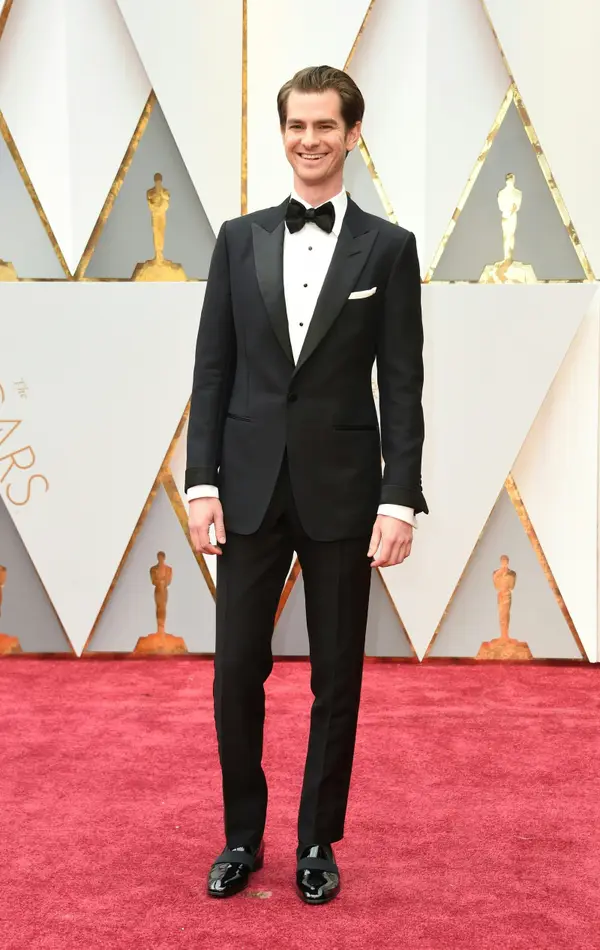 For fancy New Year's balls and fancy dinners – or the Oscars? – go for a classic look. It doesn't get more classic than Andrew Garfield, a.k.a. The Amazing Spiderman , at the Oscars in 2017 when he was nominated as a Best Actor :
Black wool tuxedo with pointed lapels and welt pockets
Hand-tied black bow tie to match the tuxedo
White shirt with double (French) cuff, chest collar with pique or plissé (pleats) and black stripes. studs, loose breast buttons
Black patent leather shoes
White linen handkerchief, discreetly folded
Not visible but probably there: Suspenders, a black vest or girdle, cufflinks that match the black chest buttons, no or a discreet watch, black high socks.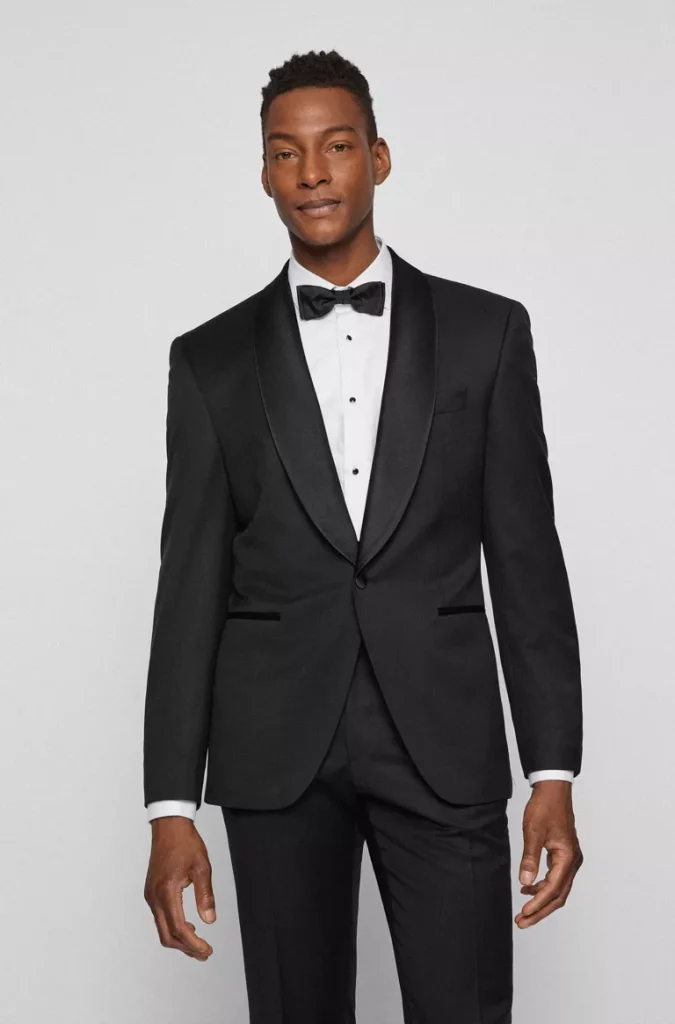 Garfield's tuxedo is said to be a creation of Tom Ford, the man behind the best-dressed men at the Oscars and a style icon himself.
Tom Ford has an eye for detail, and both the folded sleeves of the tuxedo jacket and the choice of shoes indicate that the designer of the tuxedo knows all about its history – these are details from the creation of the tuxedo in the mid-19th century.
Dress code smoking: Modernt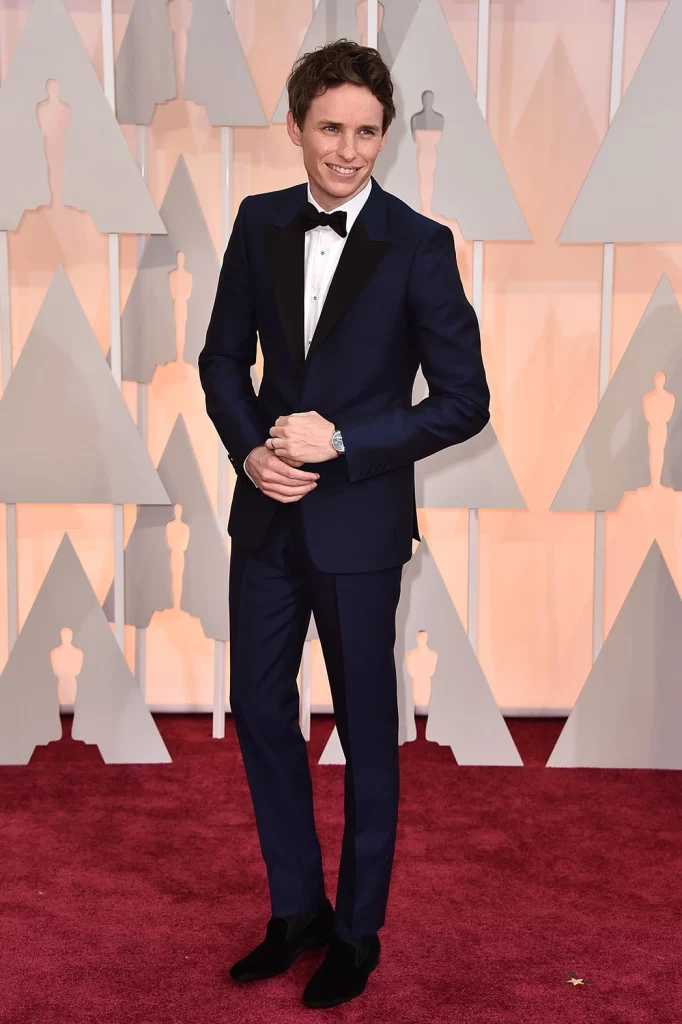 We're not all going to the Oscars or a ball. If you want to dress nicely but less formally, consider a midnight blue tuxedo. This is actually the color of the first tuxedo, by Henry Poole in 1865, but today it would probably be considered modern rather than traditional.
Eddie Redmayne is the actor who never seems to have a bad taste day. No wonder brands like Gucci, Prada and Alexander McQueen fight to dress him. In 2015, he brought home Best Actor for the role of Steven Hawking i The Theory of Everything while being hailed as one of the best-dressed men in a blue Andrew McQueen tuxedo.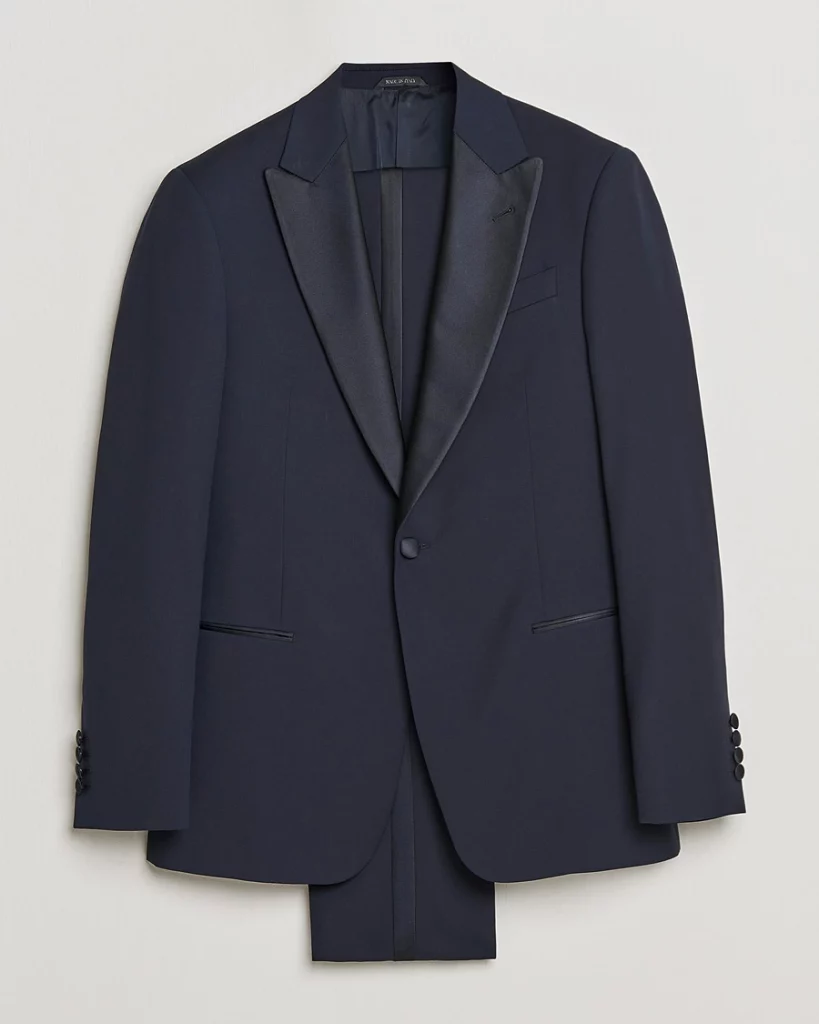 With a dark blue tuxedo, the bow tie can be both dark blue and black as long as it matches the style of the jacket. Otherwise, the accessories are the same. Choose either classic black patent leather shoes or possibly dark velvet slippers. If you want to follow tradition, wear a belt or a vest – but as Eddie Redmayne shows, you can get away without it if you keep your tuxedo buttoned up.
Dress code smoking: Avslappnat
If you're wearing a tuxedo but you're not the tuxedo type – choose velvet. Velvet is another material that is historically correct but today feels much more modern.
The name tuxedo comes from tuxedo jacket, but it is a different garment – a tuxedo jacket was a velvet inner coat, often in bright colors and patterns, worn when men took a cigar or pipe after dinner. The tuxedo jacket gave the tuxedo its shape, and that's where the Swedish name comes from (remember: tuxedo is called "smoking"). dinner jacket / suit in England and tuxedo in the USA) . A 19th century gentleman would never take his tuxedo jacket to dinner – or anywhere outside the smoking room. But times change and today the velvet tuxedo is a perfect casual choice for a dress code tuxedo at a party.
Chris Evans is best known as Captain America . He didn't win an award but won the heart of the audience when he spontaneously helped Regina King up the stairs for her 2019 awards ceremony. Tuxedo and shoes are from Ferragamo.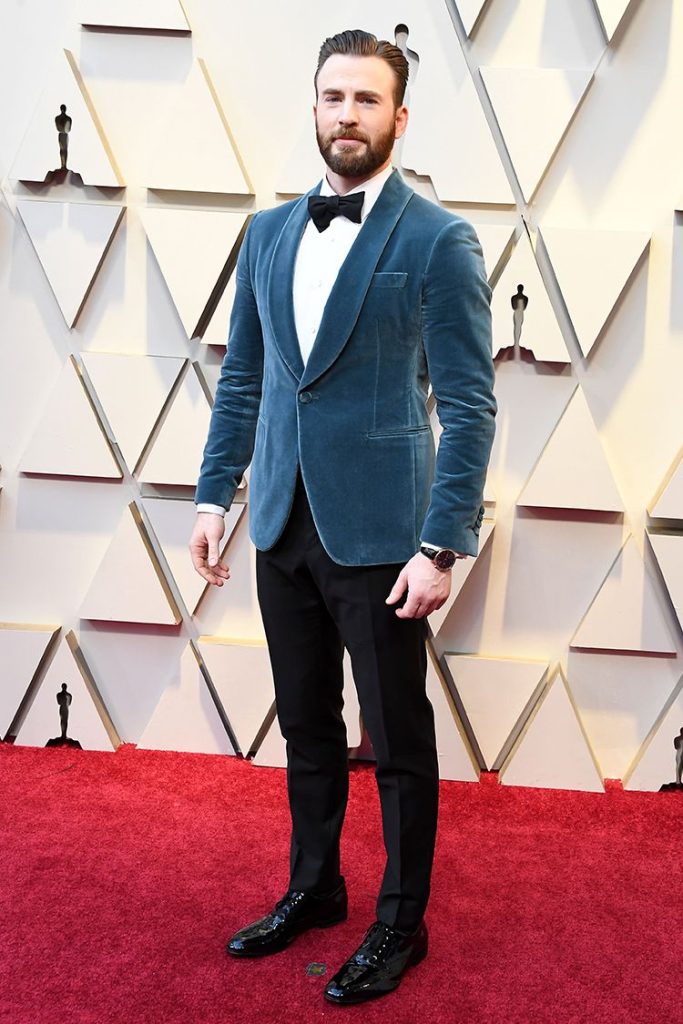 With velvet, it's easy to vary the color. Black and midnight blue are still great, but muted colors like bronze, burgundy, bottle green and Evans powder blue are other examples. If you have a colored jacket, the easiest way to do this is to choose pants, shoes and bow tie in black.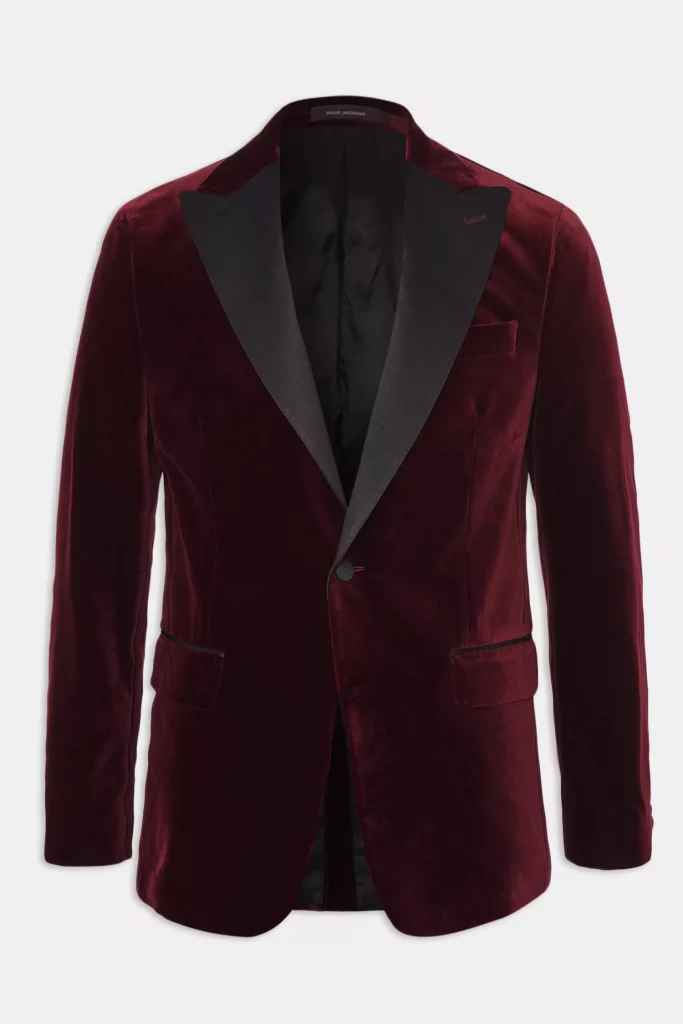 With velvet on your tuxedo, Albert Slippers – velvet slippers – also work well. If you have a discreet color on your tuxedo, you can let the slipper do the job of being visible.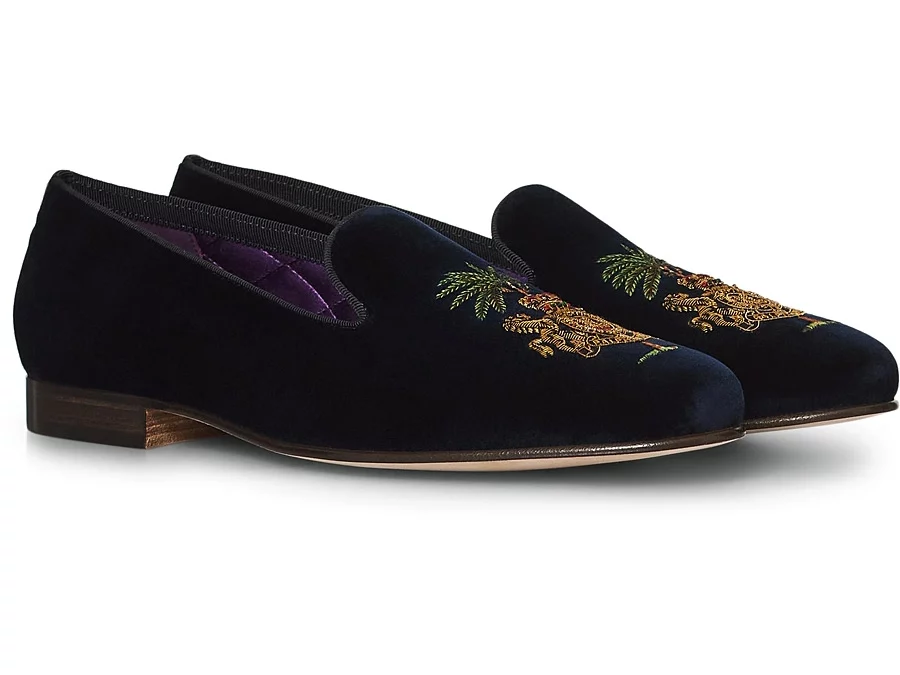 What about the white tuxedo?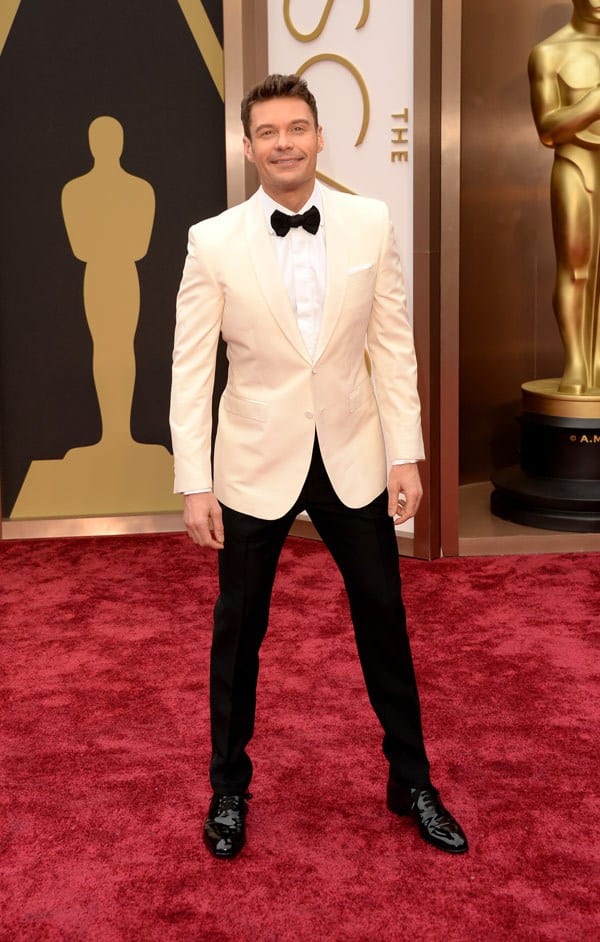 If the dress code says tuxedo on the invitation, we don't think you should choose a white tuxedo in the first place. A white tuxedo is best for a summer wedding or the Mediterranean. In addition, it is easy to get dirty if you want to be practical.
If you are going to wear a white tuxedo, you should still wear a dark bow tie, dark trousers and dark shoes.
Things you should not wear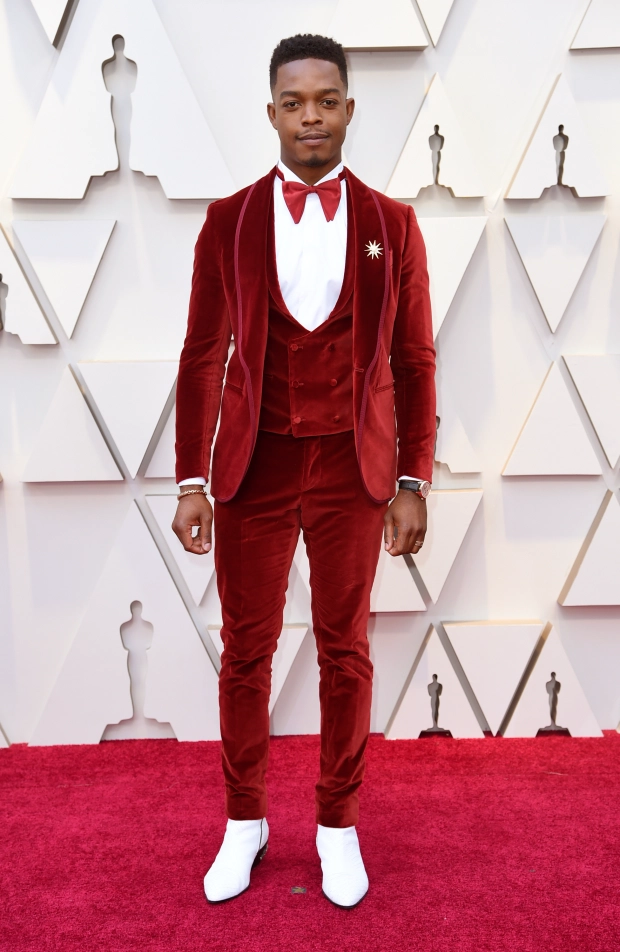 The Gentleman's Guide aims only to encourage better dress, never to complain or harass. Being a gentleman is not about the clothes, but the content. But if you still want some tips on what to leave at home, here's a checklist:
Slips: Ties and tuxedos just don't look good together. A bow tie doesn't cost much and will elevate your style.
Gizzard: Too much Austin Powers. It's neither traditional nor stylish.
Large clocks: James Bond wears the Seamaster with a tuxedo – and a gun. If you're not a bodyguard, feel free to choose a more elegant watch.
Bellows: You don't have to wear a belt or vest in less formal situations, but the belt will never be good. Also, many tuxedos don't have belt loops. Braces keep your trousers in place throughout the party.
Sneakers: It's just unflattering, not cool. If you want to be cool, choose velvet shoes. If you don't have patent leather shoes, choose your most formal black shoes and polish them.