As faithful readers of the Gentleman's Guide know, we usually let Cesare Attolini's collections be the start of a new season. Last spring we enjoyed beautiful clothes from Attolini's Spring/Summer 2023 collection and equally beautiful backgrounds in the small village of Matera. Now it's finally time for a dose of fall and winter clothes.
But things are not as they used to be. Master Cesare Attolini tragically passed away in November 2022 and the house of Cesare Attolini has therefore chosen to make this season's catalog a tribute to the man behind the brand, and everything he loved. The studio, the city, the opera Teatro di San Carlo and even the Naples underground have therefore become the backdrop for the fall and winter clothes.
Despite the great loss of a legend in men's fashion, everything else seems to be as usual in this year's collection. Timeless garments, great tailoring, beautiful color combinations and of course wonderful settings!
Cesare Attolini Autumn/Winter 2023 – a selection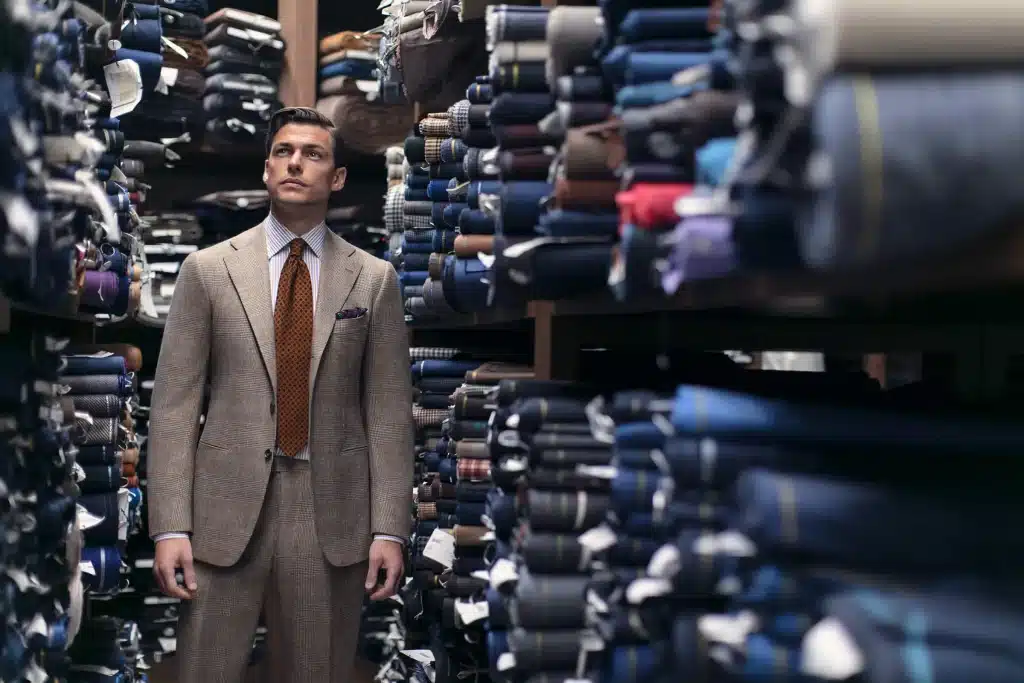 The heart of sartoria Cesare Attolini – the fabric stash. A traditional Neapolitan-style suit (except for the pockets), superbly matched with a tie in rusty brown and a breast pocket square in shades of burgundy and dark blue.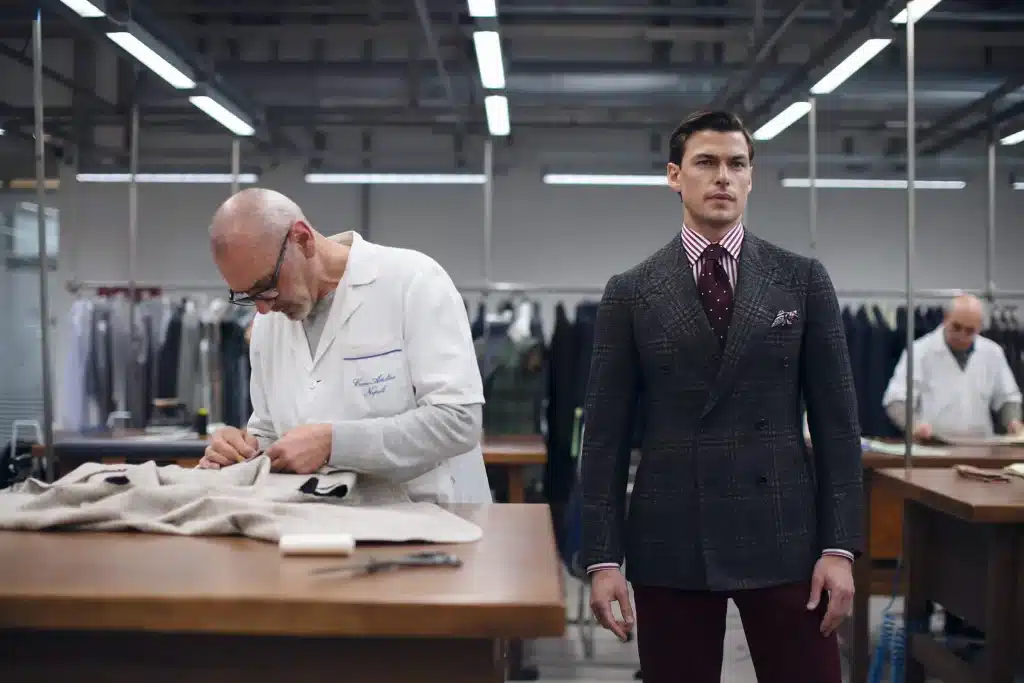 Photograph of the studio and the high-volume production system for handmade clothing invented by Cesare Attolini. Tones of red and a playful breast cloth lift the formal jacket.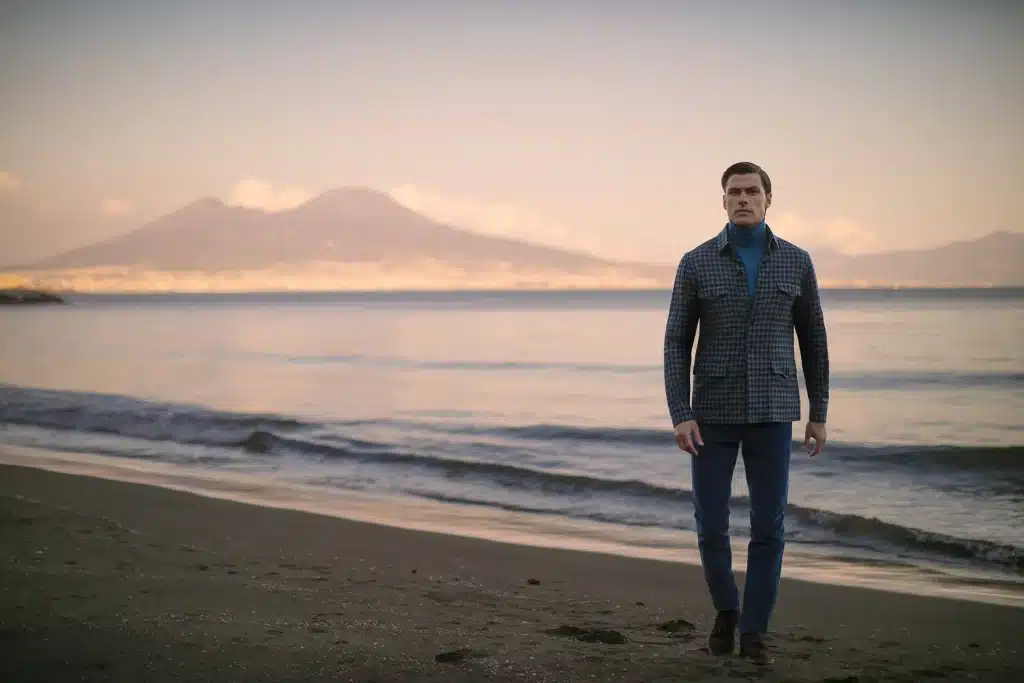 Relaxing on the beach with Vesuvius in the background. Shirt jackets and safari jackets have become increasingly common in Attolini's collections, and why not? This simple combination shows that you can be modern and still be well dressed.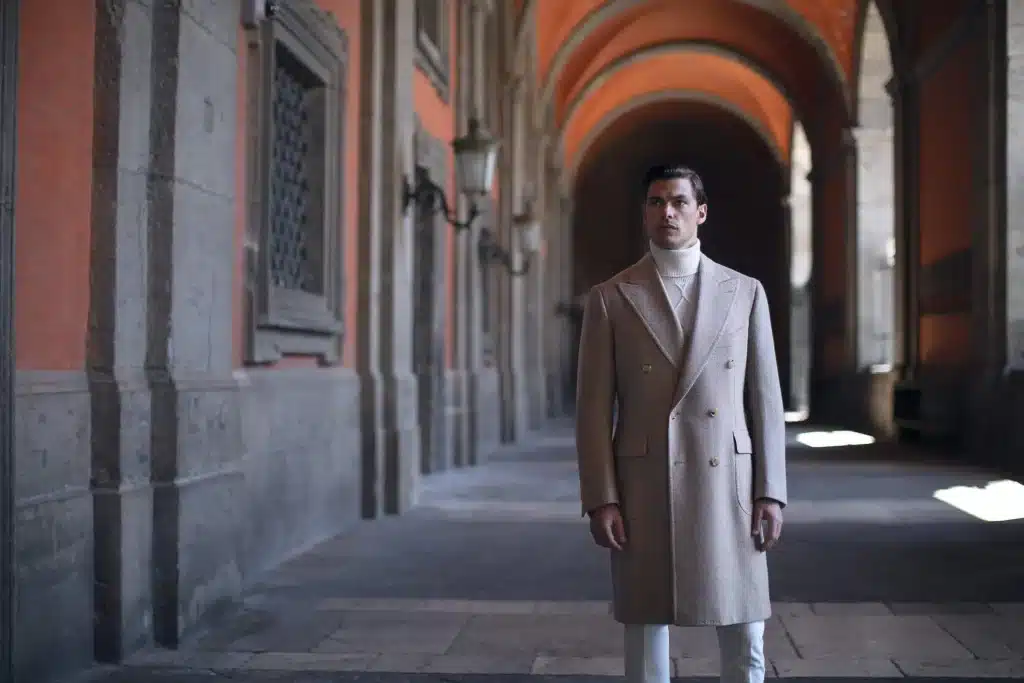 At the other end of the spectrum: Italian winter fashion, as it can only be worn in Italy.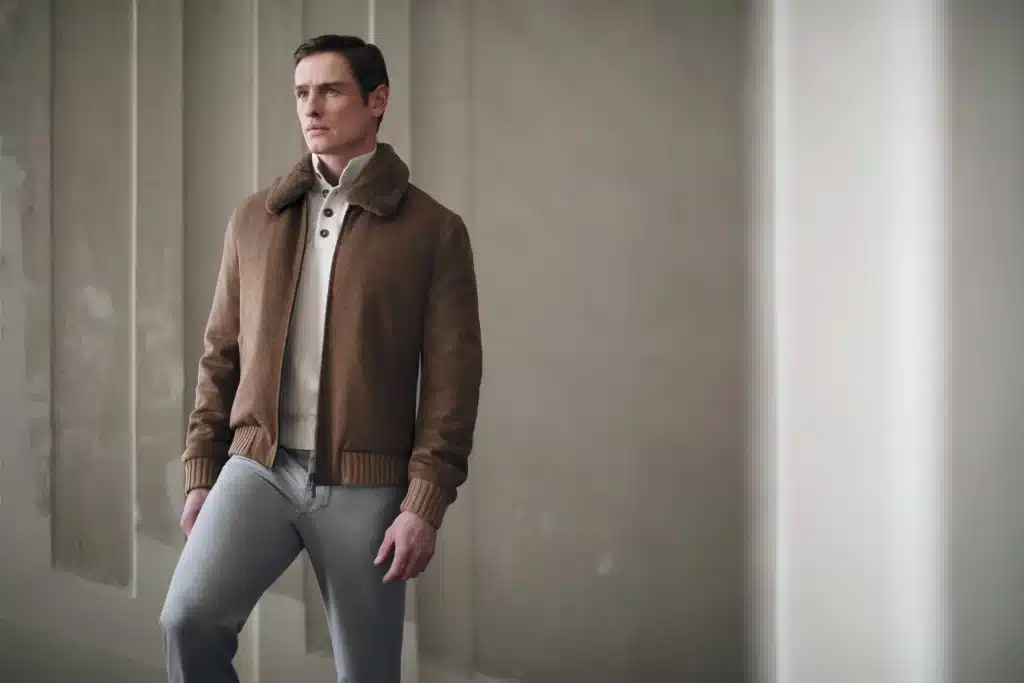 Suede pilot jacket over a chunky knit sweater – a style study in matching textures and shades.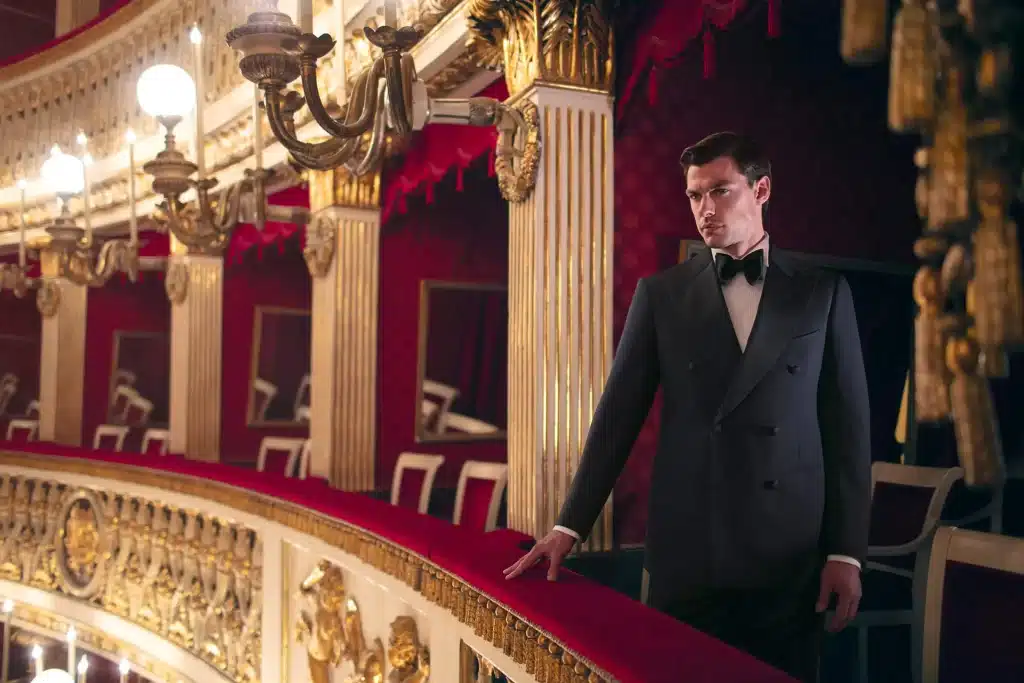 No winter collection is complete without a great tuxedo. Here in a double-breasted version matched with a traditional tuxedo shirt, photographed at its best – the Teatro di San Carlo.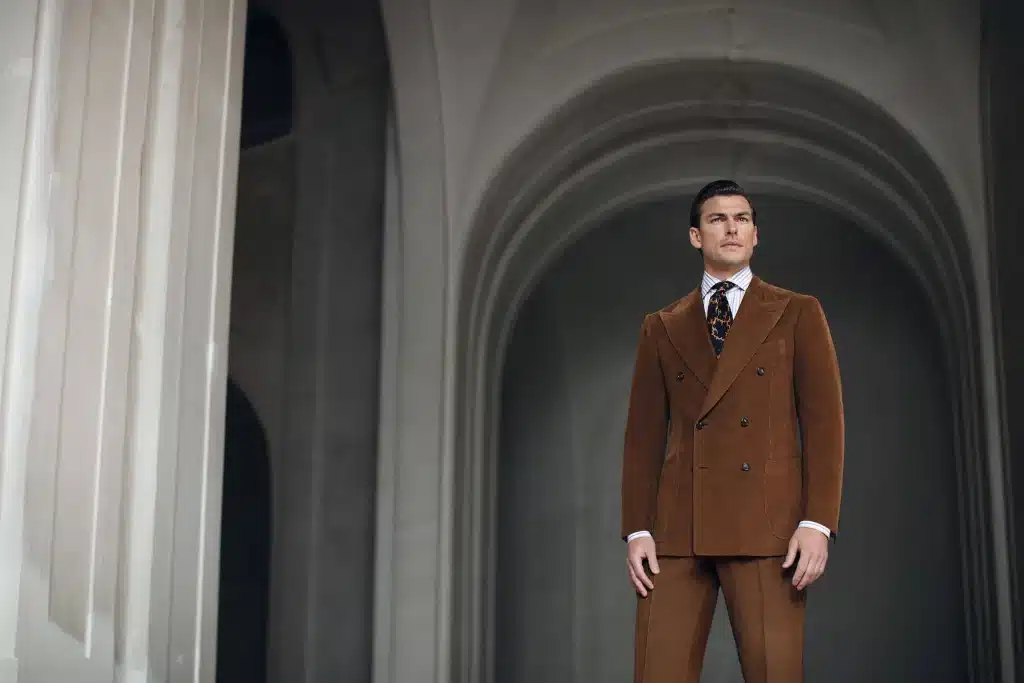 A nod to the 70s? Brown double-breasted suit with wide lapels and a chaotic patterned tie. If 70s fashion has to make a comeback, this is a lifeboat for well-dressed men.
The full catalog can be found here. Attolini is sold in Sweden by Gabucci.