With its own brand, Norwegian clothing retailer Cavour has become known for its well-tailored style at reasonable prices – a kind of Norwegian answer to Oscar Jacobson. Cavour also sells classic premium brands such as Edward Green, Crockett & Jones, Valstar and Cesare Attolini.
Perfectly in line with men's fashion and the trend towards roomier and more classic silhouettes, a new trouser model is now being launched, Mod-3 , with a high waist. Mod-3 comes in a total of six variants – both as sweatpants and jeans.
The Udda trousers are classic, with front pleats and the side adjusters at the waist. The spring/summer version is made in Fresco by English Hardy Minnis. They come in three variations of gray, from a sober dark gray to a summery light gray.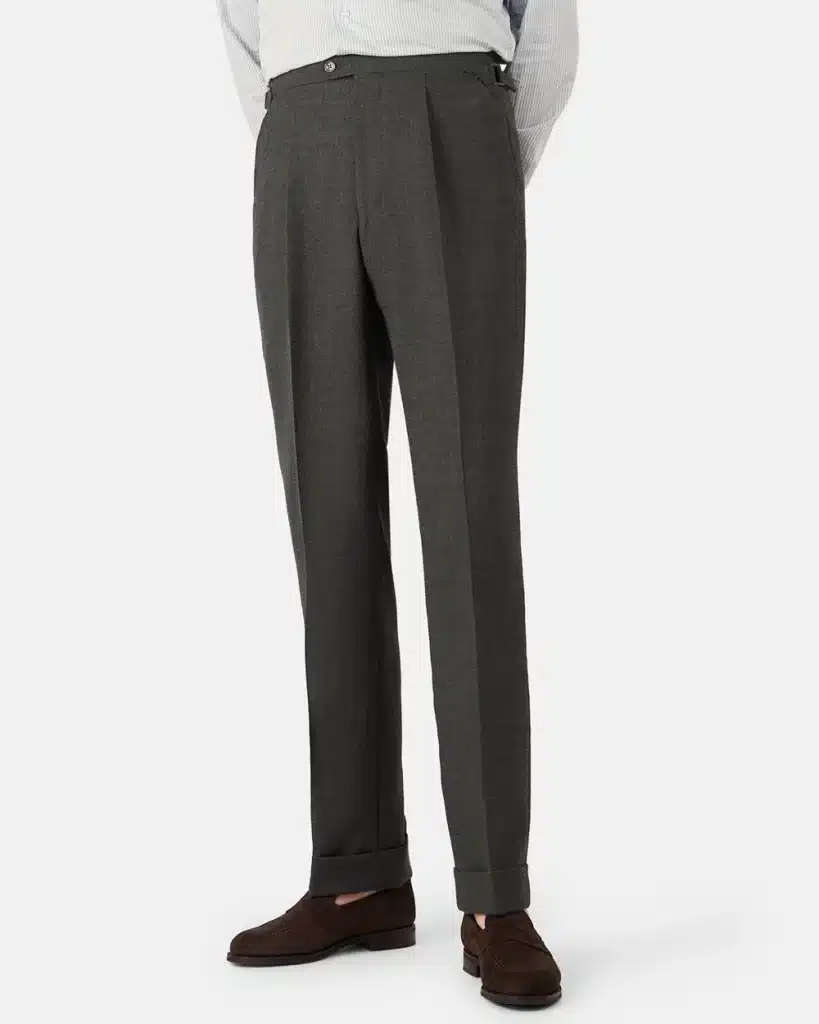 The jeans also come in three variants. All are made in selvedge denim from Japan, and are made in Italy. One version is white – or off-white, judging by the pictures – and the other two are in washed blue tones, one lighter and one darker. The fit is made to match with a jacket and loafers for a very elegant casual style.