A sure sign of spring is that the watch auctions are back. On April 26, it's time for a new round of Important Timepieces, Bukowski's "final auction" for exclusive watches. We don't really know why there seem to be fewer watch auctions in the winter – is it Watches and Wonders that steal the show or is it just more tempting to buy watches when they are no longer hidden under winter clothes?
No matter what, Bukowskis has managed to pick up a really nice assortment of watches from Patek Philippe, Rolex, Tag Heuer, IWC, A. Lange & Söhne, Audemars Piguet, Omega, Universal Geneve and others.
Jean Dunand "Palace"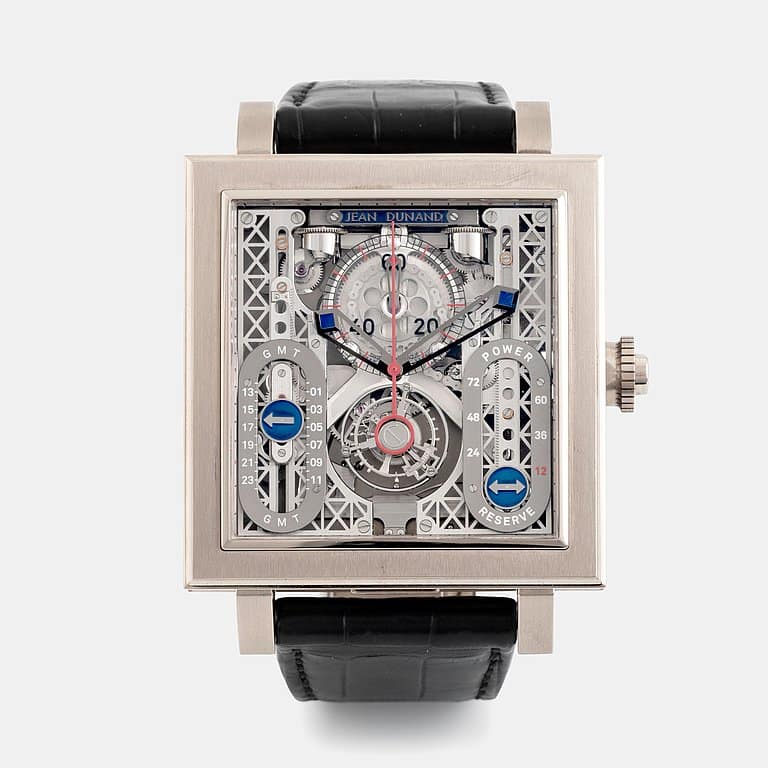 The highlight of the auction has to be a Jean Dunand "Palace". This is something as unusual as a watch that has not gone up in value, but down. Over 90% down in fact.
Jean Dunand was founded by Thierry Oulevay and Christophe Claret in 2003. Christophe Claret is the watchmaker who made watches for brands such as Ulysse Nardin, Girard Perregaux and Harry Winston. Oulevay was the man who brought life to the ancient Bovet. The name is a homage to the Swiss-French Art Deco artist Jean Dunand, and when you see the watch you understand the connection.
Because when Jean Dunand released his 'Palace' at Basel World, it was hailed as one of the highlights of the fair. The massive, Art Deco-inspired Palace was a masterpiece with its intricate dial and cleverly designed complications – GMT, chronograph, tourbillon and power reserve. The watch measures almost 50×50 mm and is made of white gold and titanium.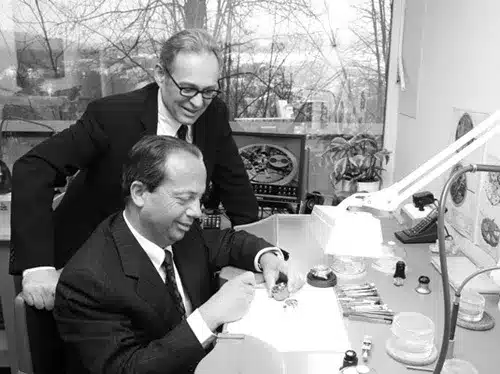 The price tag of over SEK 4 million was considered fair when the watch was released. But 13 years later, watch fashion has shifted, and the asking price is "only" 250,000-300,000 kronor, which matches what similar pieces are being sold for at Christie's. Oulevay died in 2013, and Jean Dunand seemingly went out of business. Christophe Claret still makes million-dollar watches, now under his own brand.
You may not be able to talk about bargains for watches in the hundreds of thousands of dollars range – but somehow it is.
Vacheron Constantin 222 "Jumbo"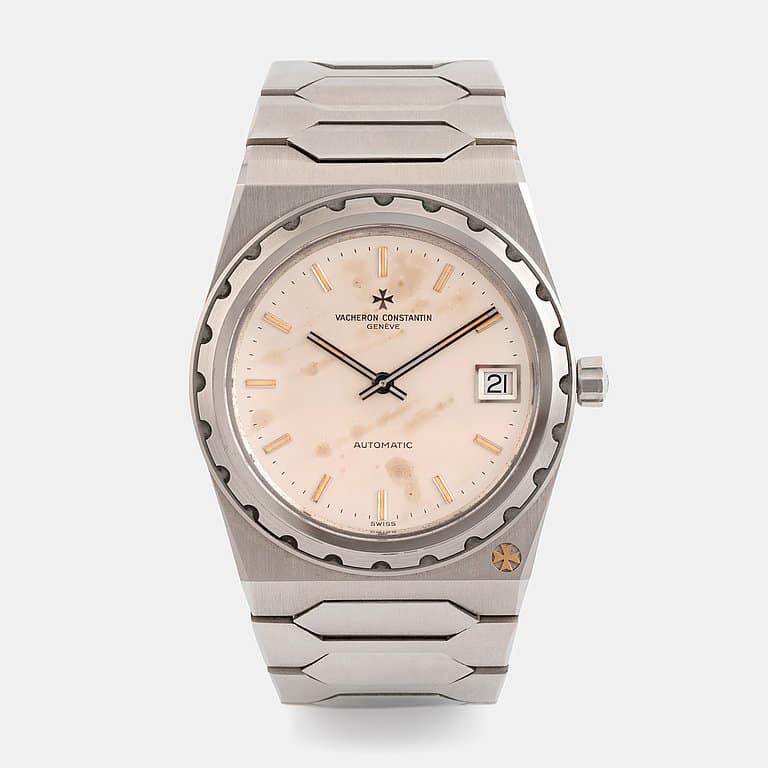 As usual, it is Patek Philipp's watches that lead the auction in terms of price – this time a Nautilus 3800 with a diamond dial. But we're more interested in the runner-up – a Vacheron Constantin 222 "Jumbo".
This watch is very similar in appearance to Genta's watches but was not designed by him, but by Jörg Hysek. The watch was launched in 1977 on the occasion of the brand's 222nd anniversary and less than 1000 watches are said to have been made in the largest 'jumbo' size.
Due to the popularity of this model of watch, the 222 has become increasingly sought after at auctions.
Heuer "Volvo" Carrera 2447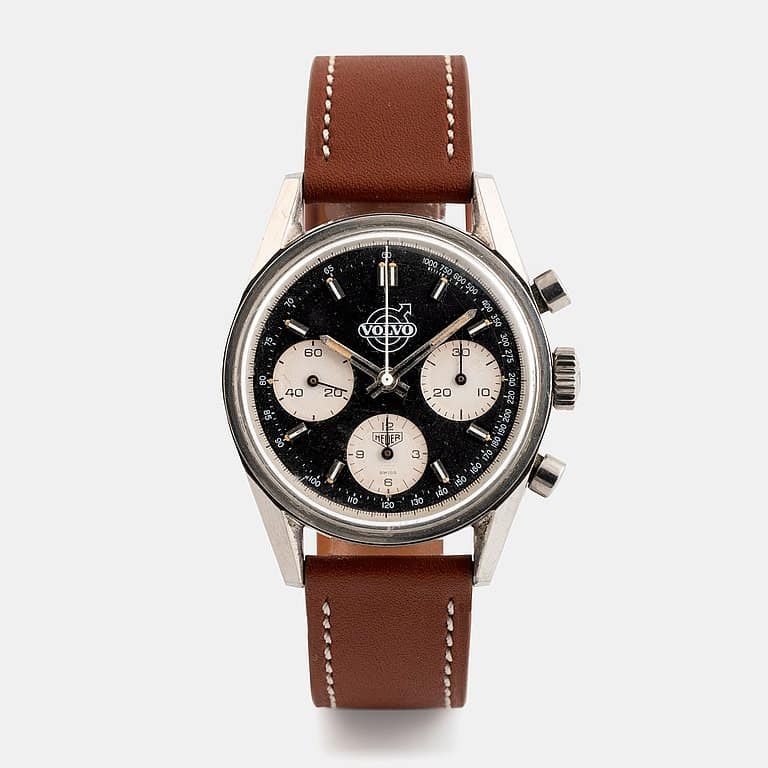 Another rarity at the auction is the Heuer "Volvo" Carrera reference 2447 NST. This is something as unusual as a watch doubly signed Heuer and Volvo. But not for the connection to Volvo's cars, but because the watch was a special edition for high-performing Volvo employees in the United States. Only a few known examples of the model are said to remain.
Other watches
As usual, the layman is struck by the huge price differences, especially within brands, depending on whether a watch is sought after or not. Here are many beautiful (and old) classic watches at very different prices from some of their more popular siblings.
The full catalog can be found here.