Men's shorts. A small garment that over the years has been surrounded by an incredible number of opinions. "The short pant is a terrible fashion choice. Unless it is from Bermuda" as Winston Churchill put it. "I'd just as soon see someone coming toward me with a hand grenade" – cultural critic Fran Lebowitz did not mince words.
But we still wear them, and we will continue to do so. Shorts are here to stay in men's fashion, and the right shorts at the right time are the perfect summer wear.
In this guide, we take you through everything about men's shorts: etiquette, buying advice, style tips and a bit of history behind the garment.
When can you wear shorts?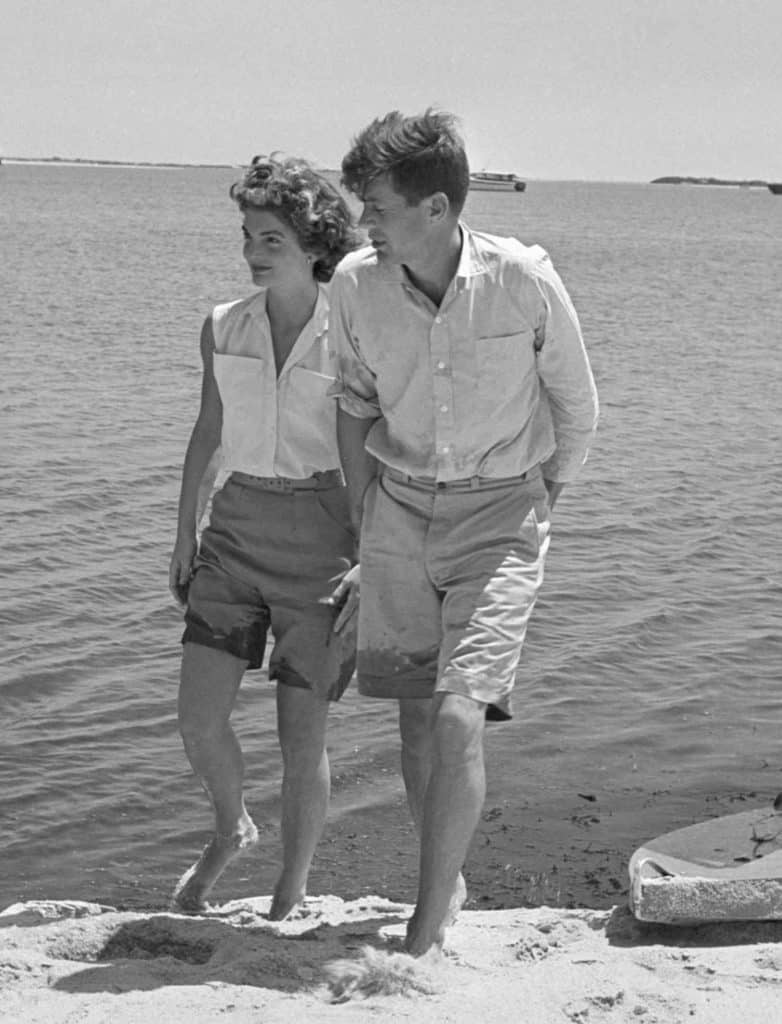 Shorts are probably the single garment that has received the most column inches of advice and rules in etiquette books. A hundred years ago, shorts were not a garment worn by adults, but only by school-age children. Leaving your shorts behind and putting on your first pair of long trousers was a sign of adulthood.
But today it's simpler – a pair of stylish, well-fitting shorts is the perfect summer wear, for those summer occasions. The beach, the garden, the patio, your vacation.
Can you wear shorts in the office? In Sweden in 2023, you will probably get away with it. But there are better choices, and once you leave Sweden's informal dress codes, a pair of misplaced shorts can easily become very wrong. A pair of light cotton trousers is almost as comfortable, and much more stylish.
Buying advice
Stilar
Classic men's shorts are often called bermuda-shorts or chinos-shorts .
The differences aren't huge – and the words are sometimes used synonymously – but traditional Bermuda shorts are long, ending a few centimeters above the knee. They are also straight and relatively wide.
Shorts can vary in length. A first piece of advice is to never go below the knee, or shorter than mid-thigh – this disrupts the proportions by shortening or lengthening the legs too much. Normally, it's best for the shorts to stop somewhere between a couple of centimeters to a decimeter above the knee. Most shorts are measured by inseam (the inside of the trousers, measured from the crotch to the end of the leg) and the length can vary between 18 (close to mid-thigh) – 30 cm (almost knee length).
Gurkha shorts, like gurkha trousers, are equipped with a characteristic band at the waist, and buckles that fasten the trousers at the sides instead. This is a rather unusual model, often combined with a roomy fit for a very traditional look.
Other styles include cargo shorts with their many pockets, denim shorts and capri pants that go down to the calf. They have all had their fashion highlights in different decades, but never stuck. They will certainly continue to go in and out of fashion, but generally speaking they are more functional than stylish and difficult to match.
When it comes to other types of shorts – tennis shorts, basketball shorts, swim shorts, gym shorts, running shorts, surfing shorts and so on – it's just as it sounds. They all have their purposes but they belong where the name suggests.
Details
Just like trousers, shorts can be fitted with front pleats, or left without. flat front . The front folds provide a more traditional look, while the front folds flat front look more modern and relaxed.
The shorts are also available with or without pleats – very much a matter of personal taste. Shorts with turn-ups are again a bit more formal, while those without look naturally more modern.
Finally, there is also the drawstring or knot detail. This is normally seen on swim shorts but has recently become popular with regular men's shorts, especially in linen. Again, it's a matter of taste, but if you choose shorts with a drawstring, at least don't let the drawstring hang out, fold it away and cover it with your shirt or sweater. A more stylish variation is side adjusters , which allows the shorts to be fastened with side straps – a detail that adds a touch of style.
Materials and colors
The most common and best material for shorts is cotton or cotton blends. Classic colors are the natural scale, from beige to brown, white, blue, green or red.
Keep in mind that the sun and washing fades the color of cotton fabric, especially blue and red. Bleached red, so called Nantucket red , through its associations with New England and preppy fashion, has become a shade in itself.
Linen shorts are an option for those who aren't afraid of a little wrinkling, and are best suited to the beach. You can read more about them in our linen shorts guide.
Even the colorful madras shorts, with fabric from Chennai (formerly Madras), can work. However, keep in mind that the intense patterns work best with something more plain on the upper body, such as a white polo shirt.
Style tips – how to wear shorts
Well-dressed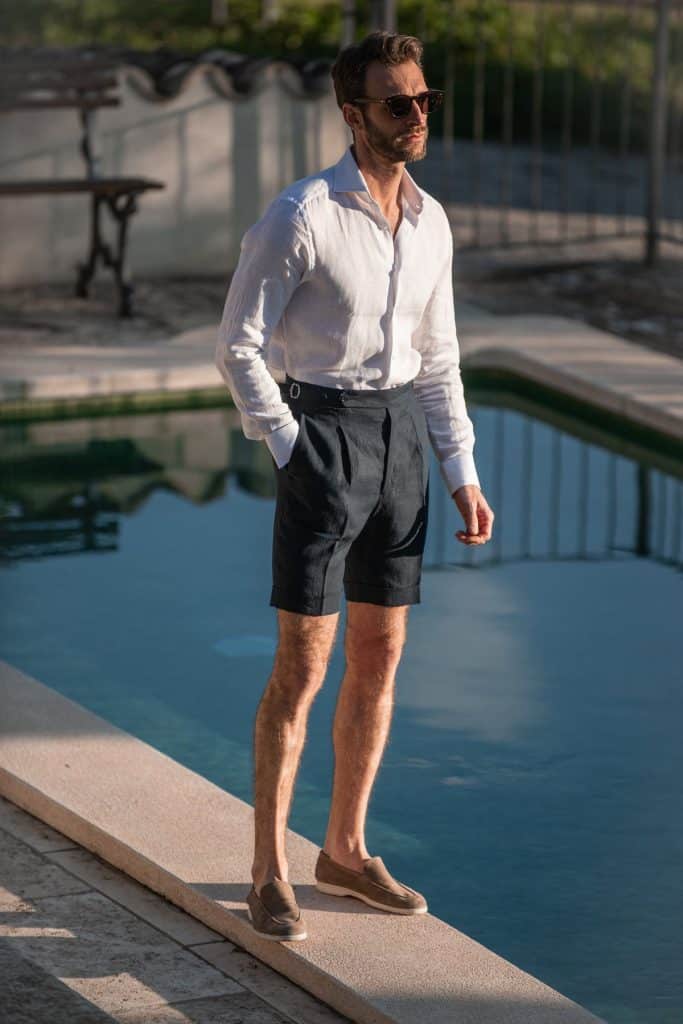 To dress up shorts, simply choose a button-down shirt or other less formal collar. The shirt can be made of cotton or linen.
Roll up your sleeves and combine with loafers without visible socks. Keep in mind that you don't have to choose only bright colors – e.g. white shirt and beige shorts – but that it can also be very stylish with more muted shades such as olive green, navy blue, tobacco brown or nantucket red.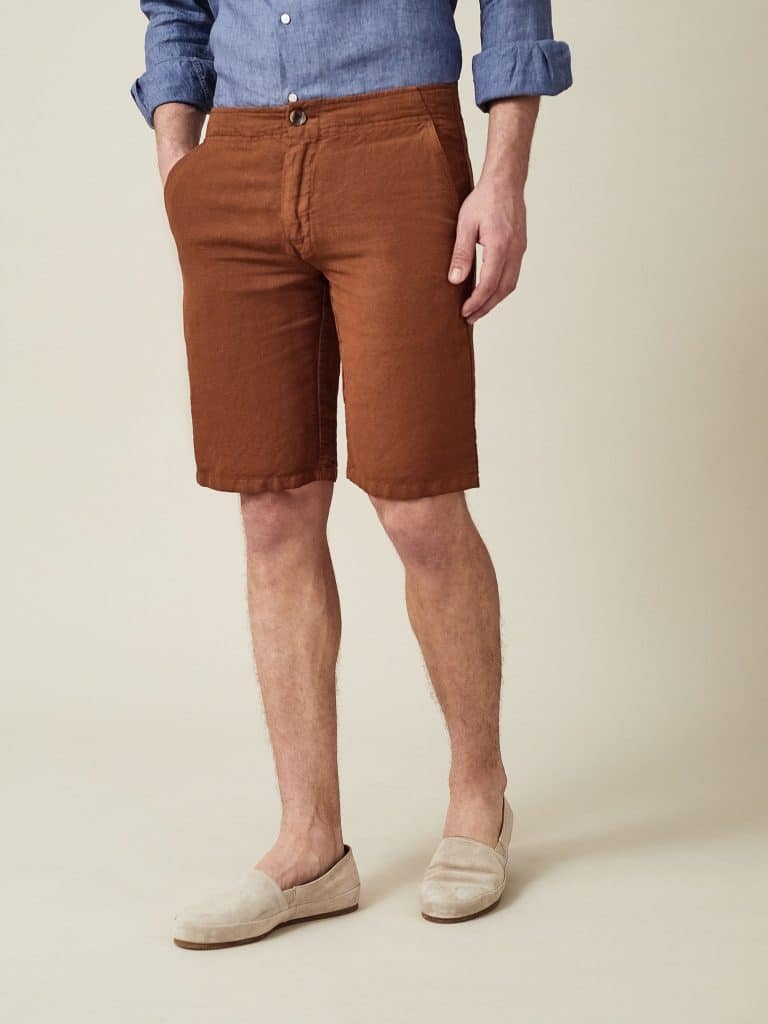 Relaxed
If you want to dress more casually, try swapping your shirt for a polo shirt. Here you can choose a classic tennis polo shirt a la Lacoste, but also consider other options – such as a buttonless polo shirt or a polo shirt in a different cotton fabric.
Of course, you can also wear a T-shirt with shorts. If you are wearing a white T-shirt, choose a well-fitting one. Also keep in mind that there are many other colors that can work well, like the cross-striped marine-inspired version ( Breton or Marinière ).
On your feet, you can choose from many classic summer shoes – from sandals and sneakers to mocs, car shoes or sailing shoes.
Shorts with a jacket?
Jacket, shirt, tie, shorts, knee-high socks and classic men's shoes. This is how Bermuda shorts are traditionally worn in Bermuda. Menswear designer Thom Browne built his brand by bringing the jacket and shorts combination to life on the catwalk in the late 00s. King Charles and millions of British school children have all worn jackets and shorts as part of their school uniforms.
But let's be honest: they don't go together very well. The jacket is for warmth, the shorts for coolness. If you're going to wear a jacket with shorts, choose a very summery jacket – seersucker, cotton or linen – and you won't look like you've run away from boarding school. Or opt for an overshirt or cardigan instead, which are much more suitable as an overgarment.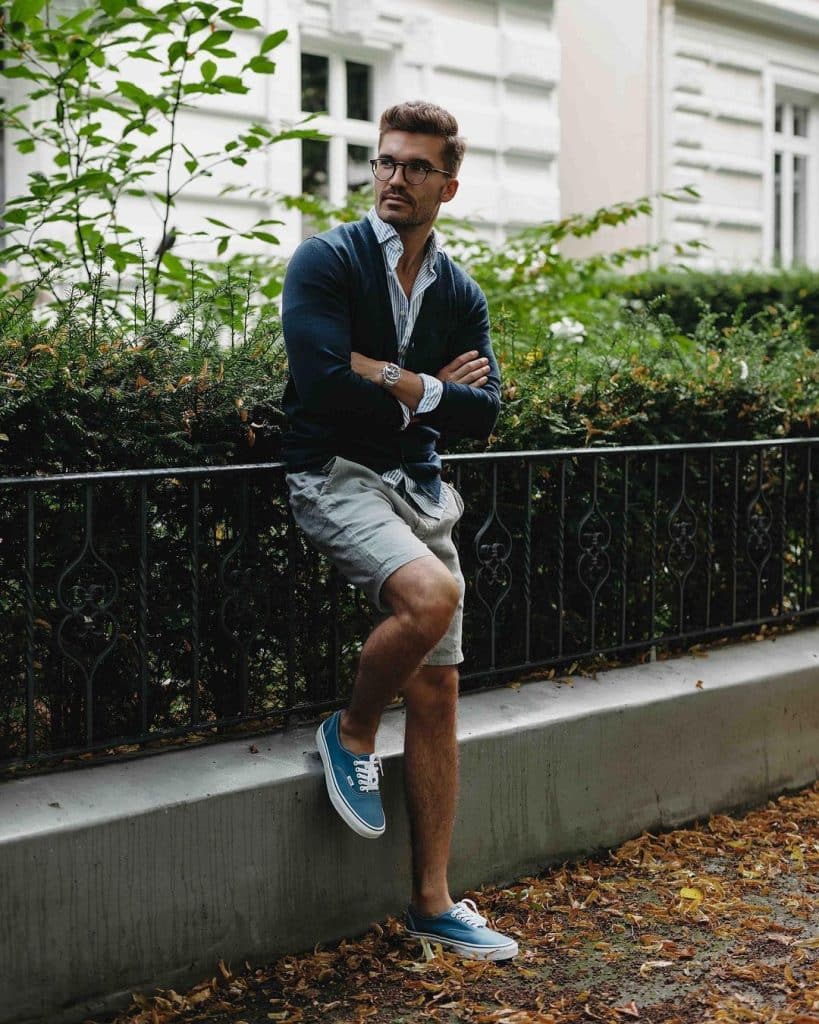 Shorts: A long history
Yes, pardon the pun, but it's actually true. Shorts – or shorts – are a garment with a long and fascinating history, taking them from kings to children to a garment for everyone.
Royal breeches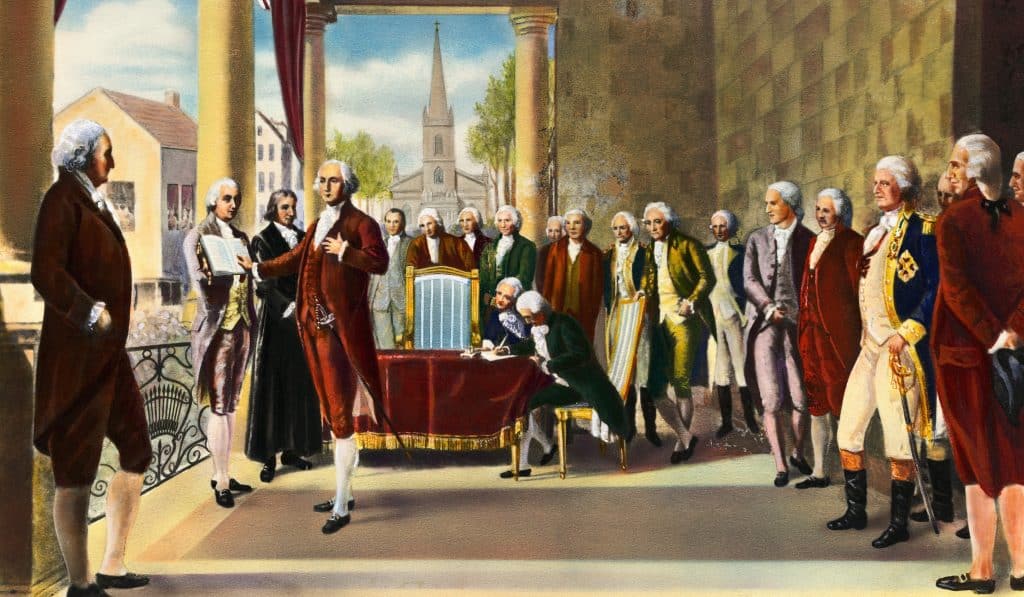 The word for breeches breeches in English – is an ancient word that dates back at least 1000 years. But originally it was something worn as an undergarment, like today's boxer shorts.
It was not until the 16th century that tunics were replaced by two-piece sets with a short jacket, doublet, and breeches, worn with long stockings covering the lower legs. The shape of breeches varied, from wide, almost skirt-like in the 16th century (think Gustav Vasa) to narrow shorts in the 18th century.
For several hundred years, breeches became fashionable, especially for royalty and the upper classes. The era of shorts ended with the French Revolution, when the trouser-wearing rebels … sans-coulottes (without shorts) made short work of the nobility. In England, Beau Brummel created the new men's fashion, which included the reintroduction of long trousers.
Pants for children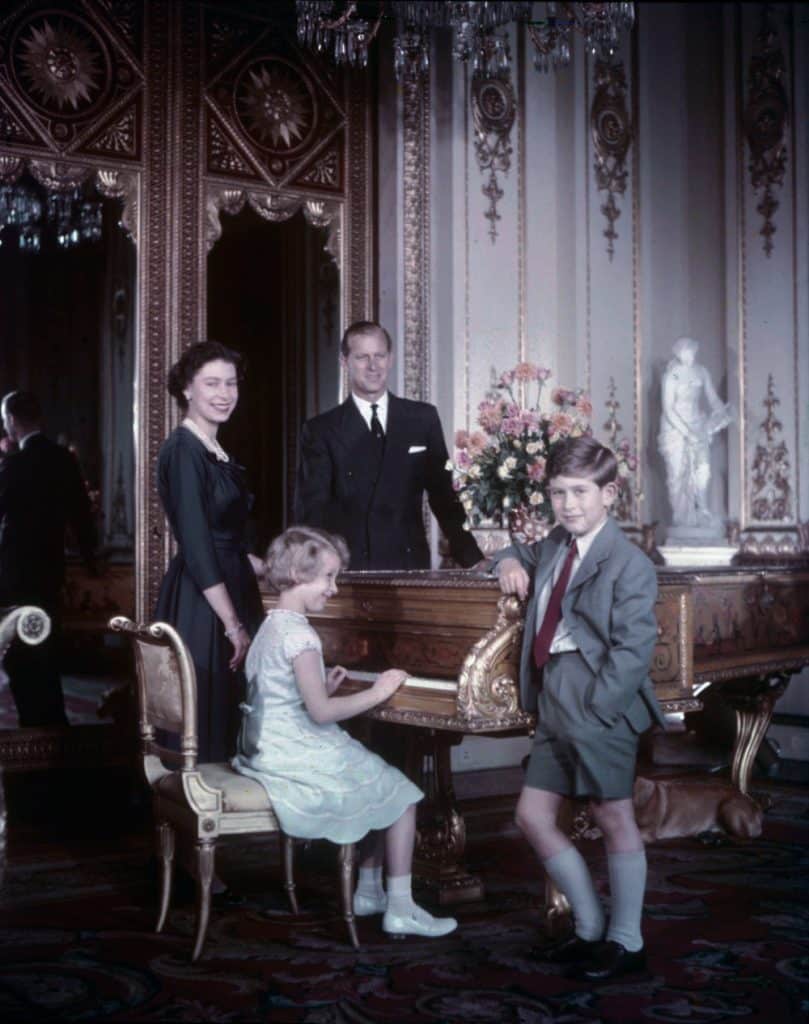 In the 19th and 20th centuries, shorts became something worn by boys. The change to long trousers marked the transition to adulthood. Gray wool shorts also became a characteristic part of the school uniform.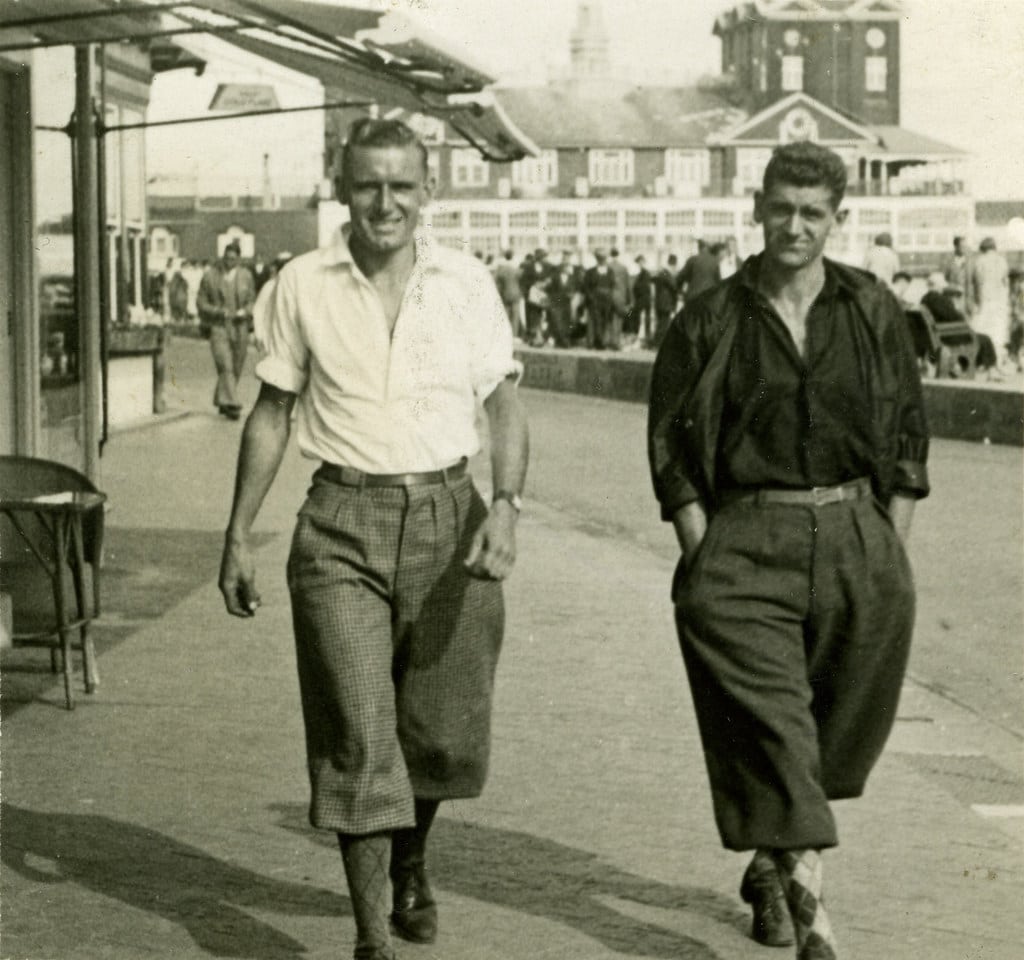 The usual shorts were about knee length. There was also something called knickerbockers , which were a kind of long shorts similar to today's capri pants but intended for colder seasons. In sports such as golf and cycling, longer pants, known as more ovens (knee-length-plus-four-inch), popular.
The birth of Bermuda shorts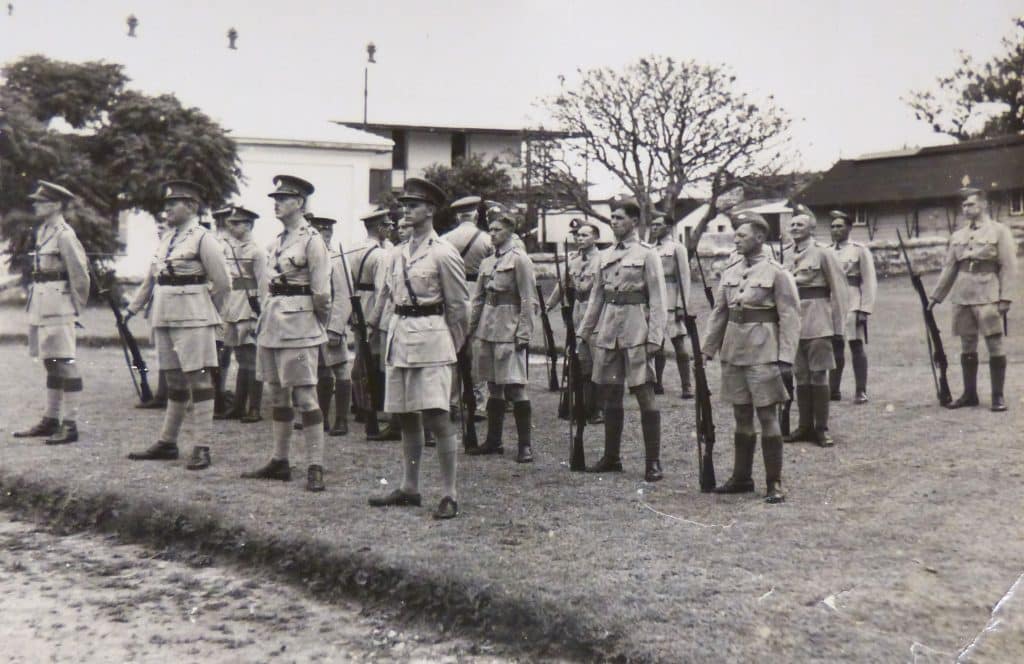 As the British Empire expanded to warmer climes, the problem of what to wear for the soldiers arose. The Nepalese and Indian gurkha -The soldiers, who became part of Britain's armies in the 19th century, sometimes wore shorts.
But it was in Bermuda that the modern shorts would be born. The British had built a new naval base there in the 19th century, after America's emancipation. It was reportedly in 1914 that tea house owner Nathaniel Coxon allowed his employees to cut off their trouser legs and fold them up to withstand the heat. Rear Admiral Mason Berridge is said to have noticed this on a visit and suggested that British troops be allowed to adopt the innovation. The Bermuda shorts were born, and became an integral part of soldiers' uniforms during the First and Second World Wars. When Montgomery and Rommel fought over North Africa, they both wore shorts.
The practice spread to Bermuda's banks, which allowed their employees to wear shorts with a blazer, shirt, tie and long socks. To this day, it is considered a national costume for men on the island.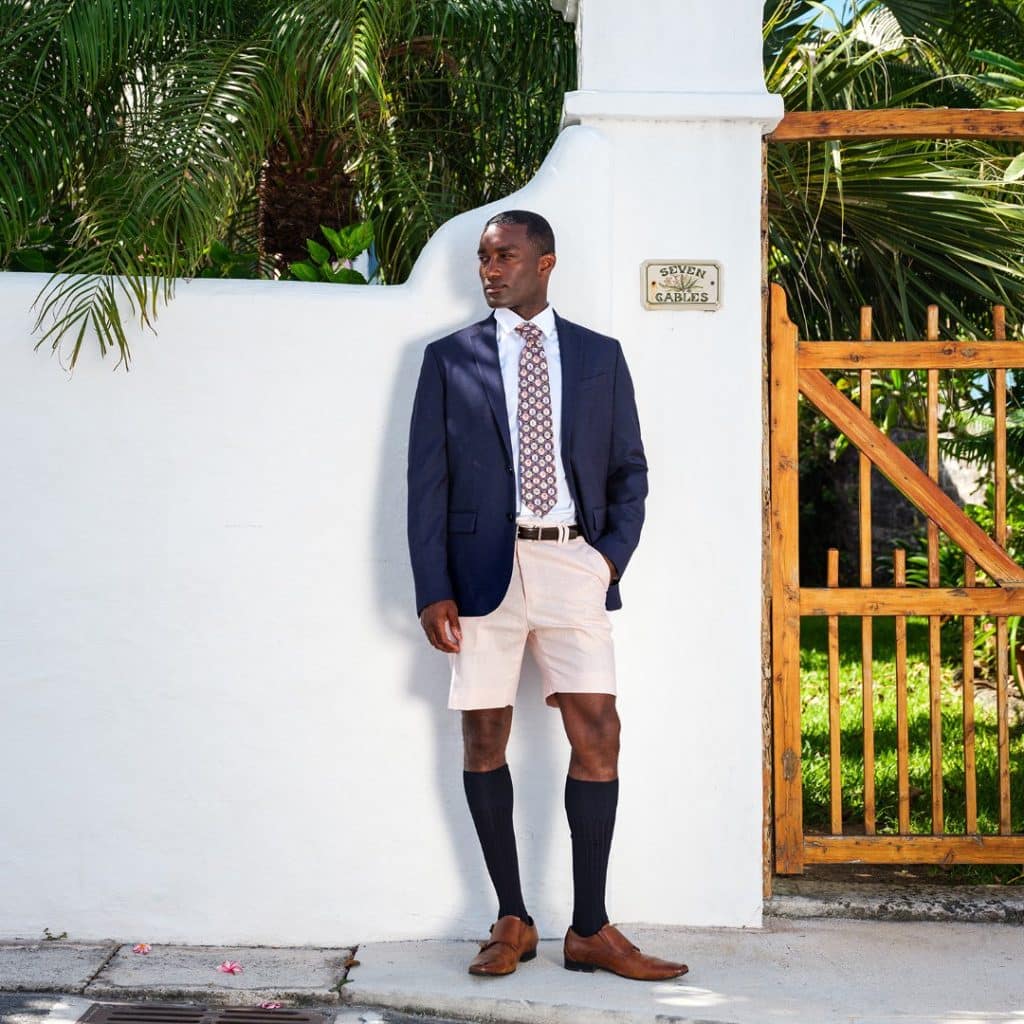 Shorts for the people
In the early 20th century, shorts started to become popular in sports fashion. The Duke of Windsor popularized more ovens In 1933, Henry 'Bunny' Austin wore a pair of white shorts for the first time at Wimbledon.
The Second World War also helped, as grown men who had worn shorts in warmer countries brought the custom home. I Thunderball from 1965 famously carries James Bond – Sean Connery – himself. really short (swimming) shorts without feeling ashamed.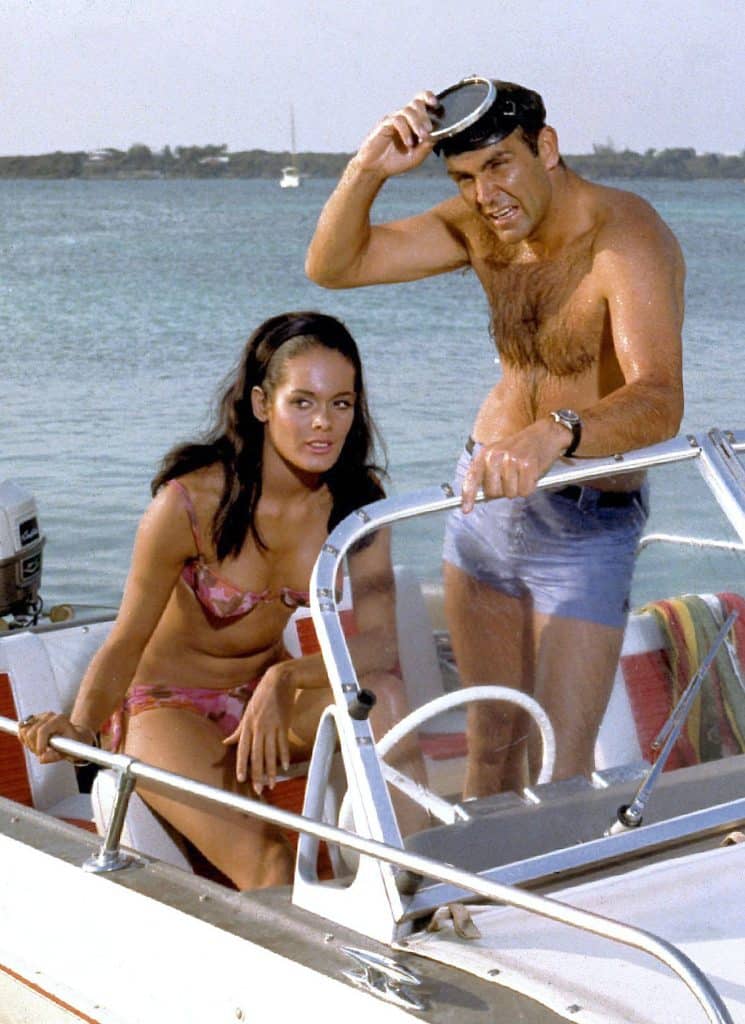 In the latter half of the 20th century, shorts in various forms became fashionable. Surf shorts, with brands such as Hang Ten, Quicksilver and Billabong, gradually spread from the 1950s onwards. Denim shorts became trendy in the 60s and 70s with the jeans revolution.
From royal knees to school uniforms, the shorts had finally become popular.