A guide to shirts for men – is it even possible? The shirt continues to be one of the most important pieces of male clothing, worn by men all over the world. A well-ironed, well-fitting white men's shirt is an international status symbol.
Shirts are also one of the most complex garments for men, after the suit, as anyone who has tried to have shirts made to measure has learned. Collars, cuffs, constructions and patterns – a jungle!
In this guide, we try to teach you the basics of men's shirts. So roll up your sleeves, loosen your tie and let's get started.
Brands and styles
It's impossible to cover all manufacturers of quality shirts for men in one text. Instead, we've decided to divide the shirts into a few styles and exemplify a few good brands from each style.
The British School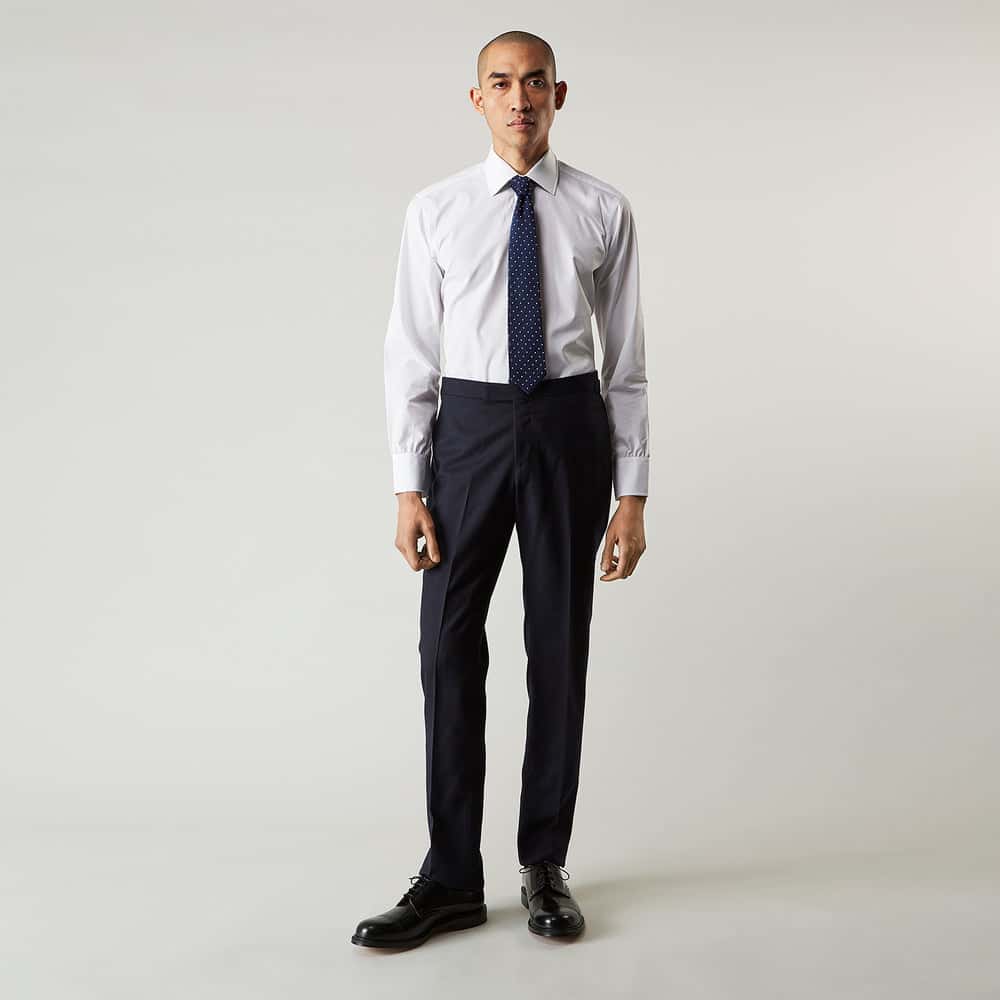 Discreet quality mixed with just the right amount of eccentricity is the hallmark of British men's shirts. The collars are just the right size, just the right amount of pointy – and meant to be worn with just the right amount of tie. Instead, it's in the color schemes that British brands excel, with shirts in all sorts of colors and patterns. The fit can be airy, made to live in rather than show off.
Jermyn Street in London is the street most associated with world-class shirtmaking. The historic street is home to names like Turnbull & Asser, Hilditch & Key, New & Lingwood, Budd and Harvie & Hudson – classic shirt makers with roots in the 19th and early 20th centuries. Above all, these brands focus on tailoring, but they also have ready-made men's shirts. Emma Willis is a relative 'newcomer' – only 20 years in the business – and a rare female shirtmaker.
A few traditional brands have taken a completely different route: T.M. Lewin, Hawes & Curtis and Charles Thyrwitt make mass-produced shirts that are sold at discounted package prices (think 4 shirts for £149).
For those who want a high quality British style with a more modern feel, there are also brands like Sunspel and Drakes.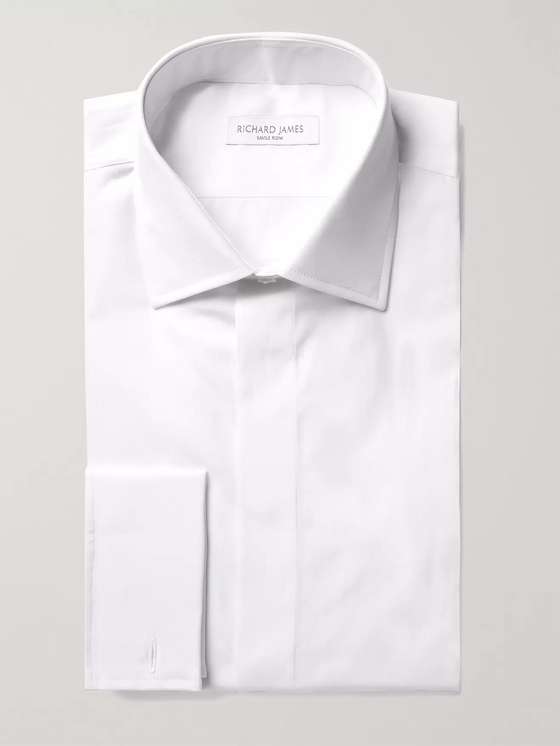 The Italian school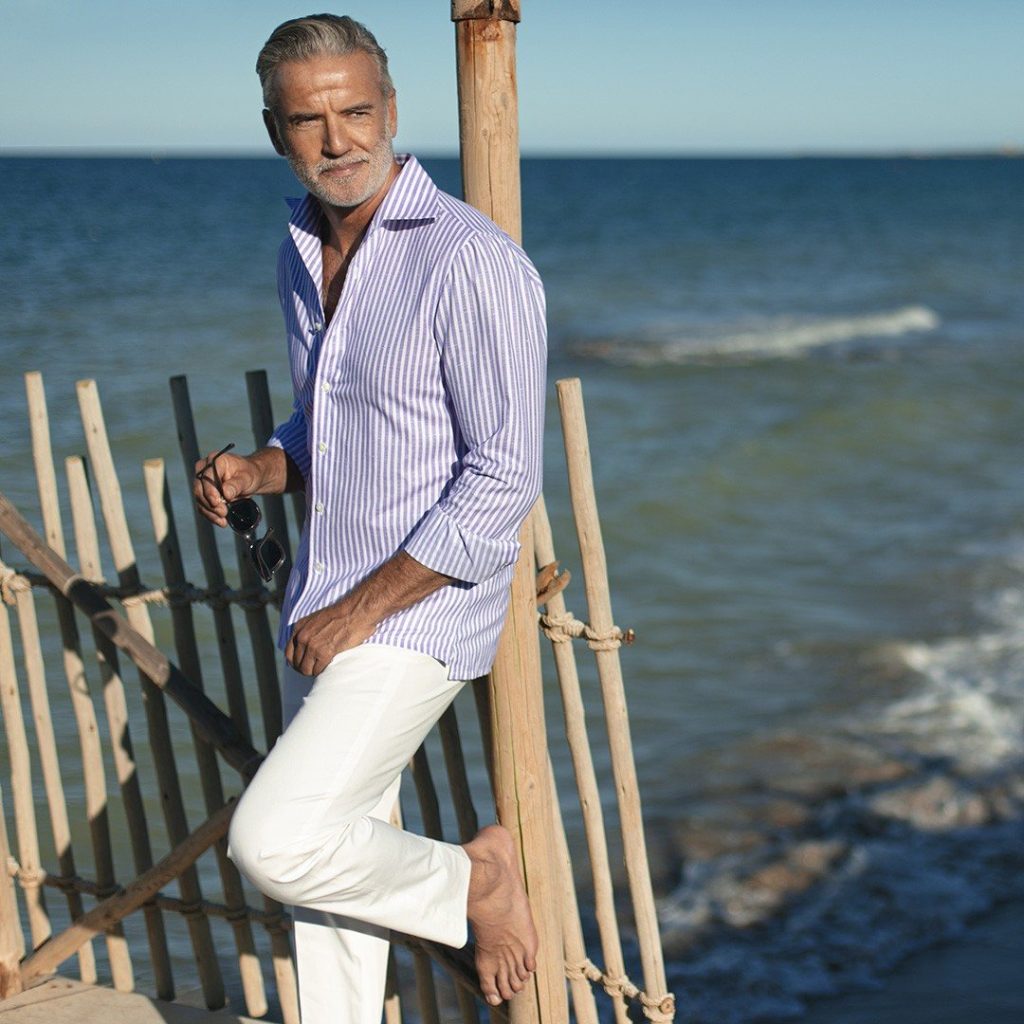 Italy has a long tradition of tailoring, but it was after World War II that Italy's fashion industry grew into a giant. Here, shirts are still made by hand, often with many hand-stitched details.
An Italian shirt is the counterbalance to the British shirt – bigger, higher collars that are visible and flared, and work equally well with or without a tie. The fit is more close to the body. But while the fabrics are often exclusive, they're a little less eccentric than the British ones.
The big, exclusive names in Italian tailoring – Brioni, Kiton and Cesare Attolini – all make high-class shirts at much higher price points. It's probably wiser to tailor a shirt if you can afford this price tag, but you can't fault the product.
One step down the price scale, there are high quality shirts for a reasonable price tag, considering what you get. Truzzi from Milan is said to be Italy's oldest shirt manufacturer, followed by Finamore Napoli, founded in 1925 in Naples. Several other manufacturers of quality shirts come from Naples, such as Borrelli and Barba. Zegna, Fray, Mazzarelli are just some of the other quality manufacturers.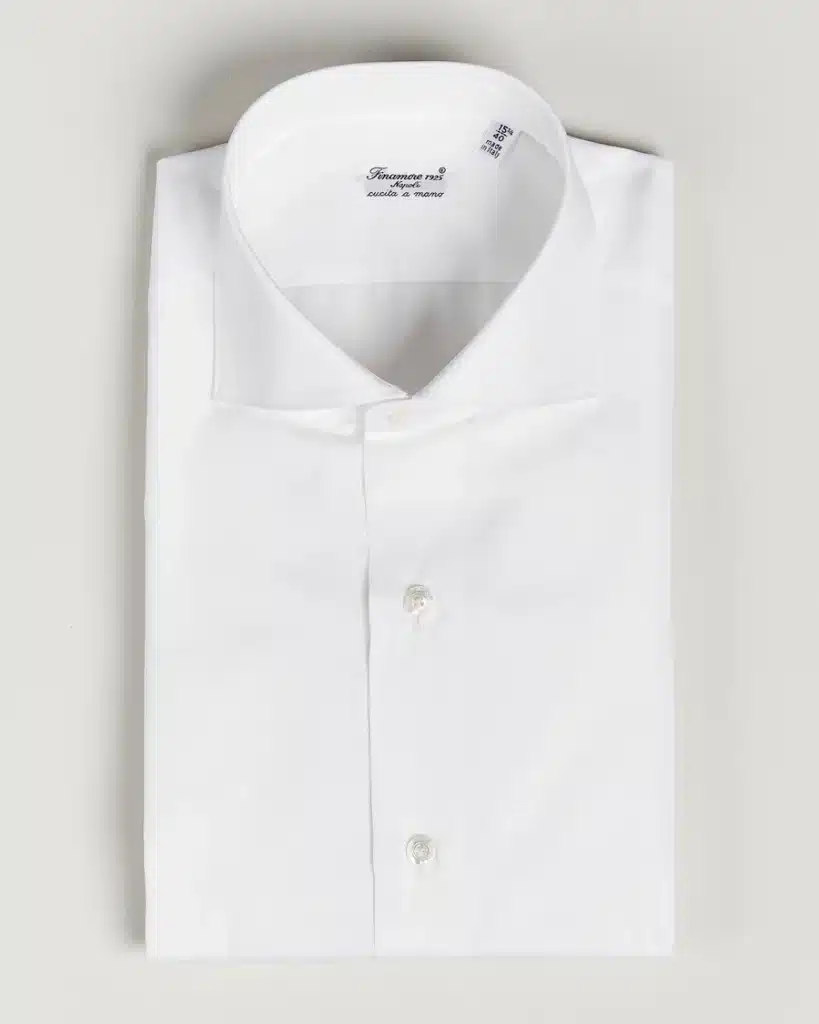 The American school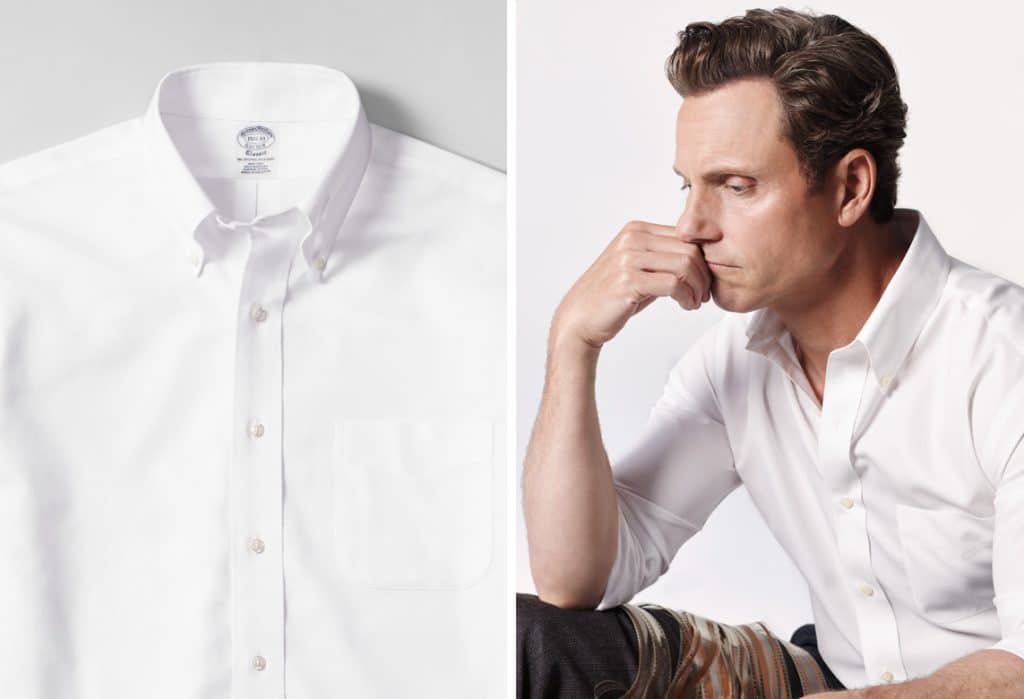 The American school of shirts is closely associated with Brooks Brothers. Brooks Brothers is a 200-year-old institution that has been the hub of the American clothing industry. Ralph Lauren worked here before starting his own brand, and the Gantmacher family made shirts for Brooks Brothers before starting Gant.
The Ivy League is another concept closely associated with American shirts. Ivy League universities educated new generations of the American upper class and set the style trends of the 1950s and 1960s.
Brands like Brooks Brothers, Gant, J. Press and later Polo Ralph Lauren are all typical of the American shirt style, with their Oxford Cloth Button Down (OCBD) shirts. The fit was originally generous, with plenty of room to move.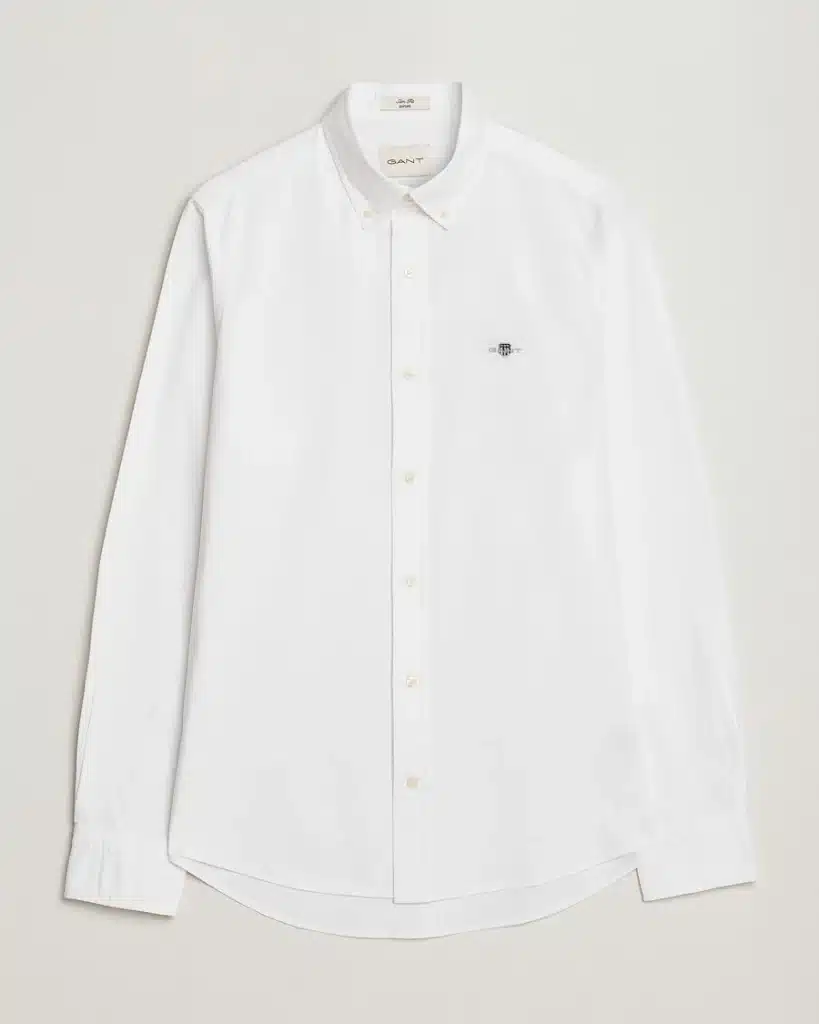 Others
There are high-quality shirt manufacturers all over the world.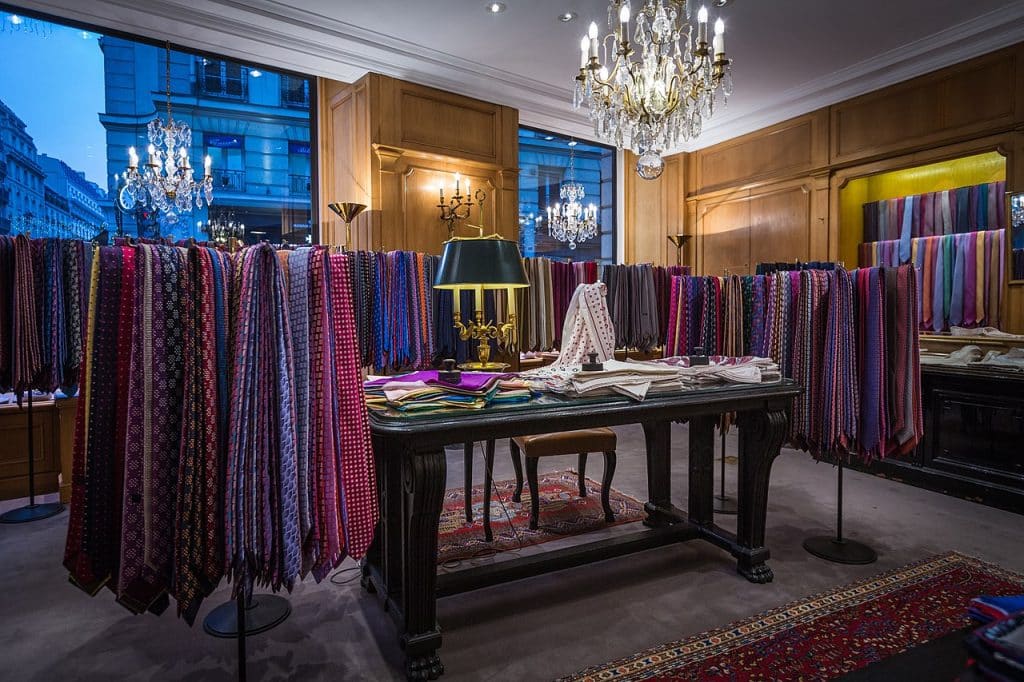 No shirt guide would be complete without mentioning the French Charvet. Christofle Charvet was the son of Napoleon's wardrobe master and in 1838 founded Paris's first chemiserie. Since 1877, Charvet's headquarters have been located at Place Vendôme in Paris and today it is the sole survivor among France's leading shirt manufacturers. With over 6000 fabrics in the shop, Charvet is best experienced on site, but it also sells ready-made shirts.
Japan is another country with a long tradition of craftsmanship, which has been applied to men's shirts as well. Perfection and tradition are notoriously close to the heart of Japanese culture. Historically, many Japanese clothing brands were inspired by the Ivy League – through the link to America after World War II – but many have evolved into a more international style. For example, Japanese Kamakura Shirts, one of the brands available in Europe, has a more Italian than American twist on its shirts.
Sweden once had a thriving shirt industry, but today there is not much left. Eton is by far the largest shirt brand in Sweden and has also managed to establish itself well internationally. Stenströms and Oscar Jacobson are two other brands for quality shirts, but do not have their own production. In general, the Swedish style is closer to the Italian school, and both Eton and Stenströms stand out with a wide range of good quality, easy-to-wear shirts.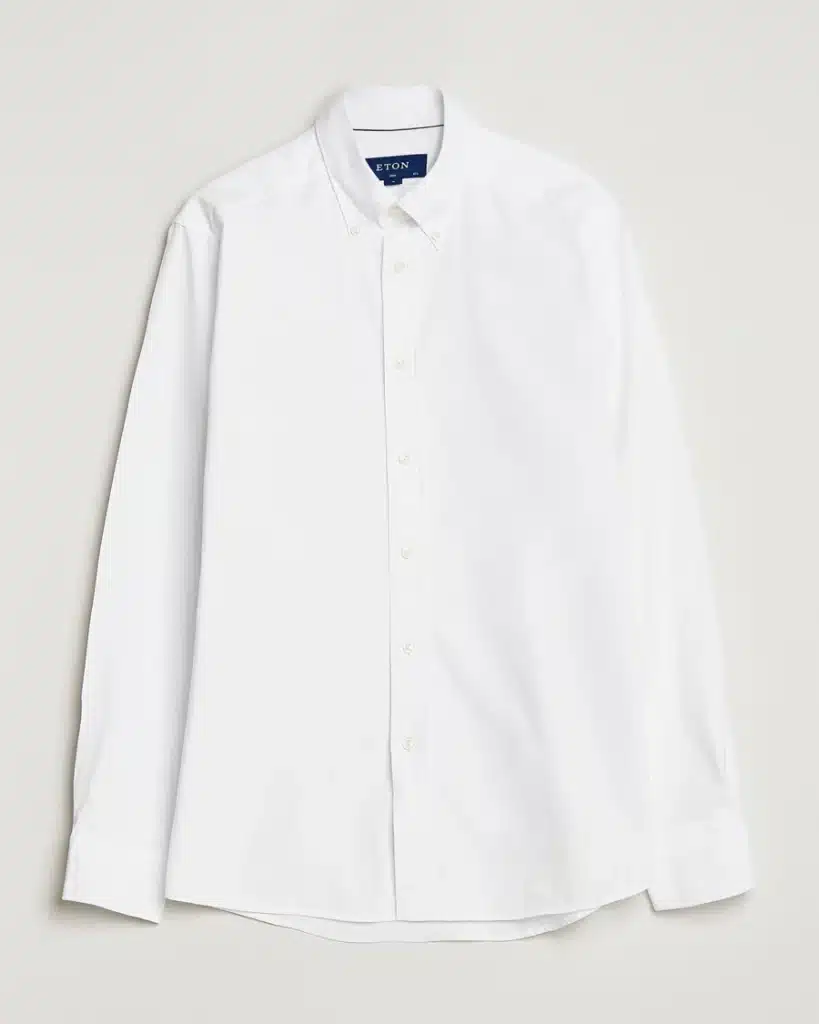 Buying advice for men's shirts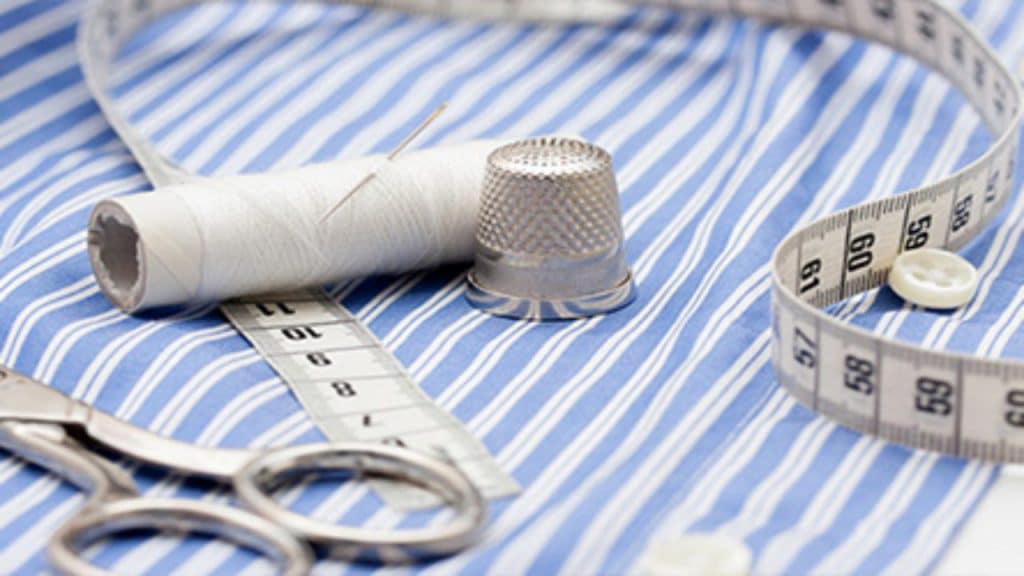 shirt fabrics
The basics of shirt fabrics
The basics of shirt materials – and now we are talking mainly about cotton, more about other materials below – can be said to come from four properties.
Cotton: The raw material naturally determines a lot about how the fabric will turn out. With longer and stronger fibers, finer fabrics can be created. Sea Island and its Egyptian counterpart Giza are considered the finest qualities in the world. In America, a similar grade is also grown called Pima or Supima .
The thread : How the cotton is spun into yarn also has an impact and is covered by the term ply. One-ply means that a single thread has been used, two-ply (double-twisted) means that two threads have been twisted to create a stronger yarn. Generally speaking, good shirts will be made in two-ply .
Weaving : Different weaves give the fabric very different qualities. Density also plays a role. The density of the fabric thread count – is measured in threads per inch ( threads per inch / tpi). Normal cotton fabric is between 80-100, and 120-140 means a finer quality. Higher is not necessarily better – above 140 the fabric becomes more like silk and very dense at the same time.
Finishing: Various treatments change the character of the cotton, one of the most common being different types of non-iron treatments, which make the cotton more elastic.
Poplin, broadcloth och fil-a-fil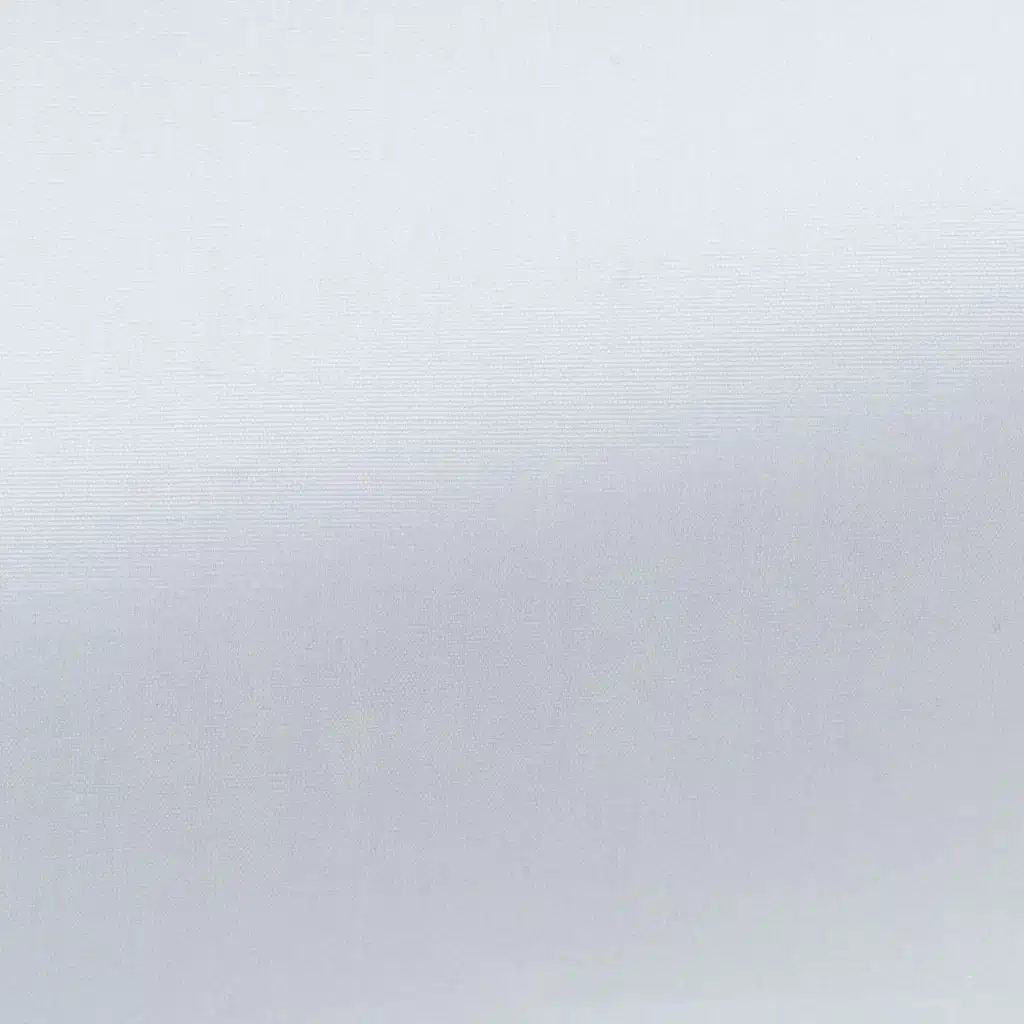 If you think of the shirt fabric in a regular shirt, it's probably poplin you are thinking about. Poplin and its cousin broadcloth are two simple weaves that produce a simple but elegant fabric that works well for all kinds of shirts. By dyeing the threads in different shades, you can create end-on-end or as the French say wire-to-wire.
Oxford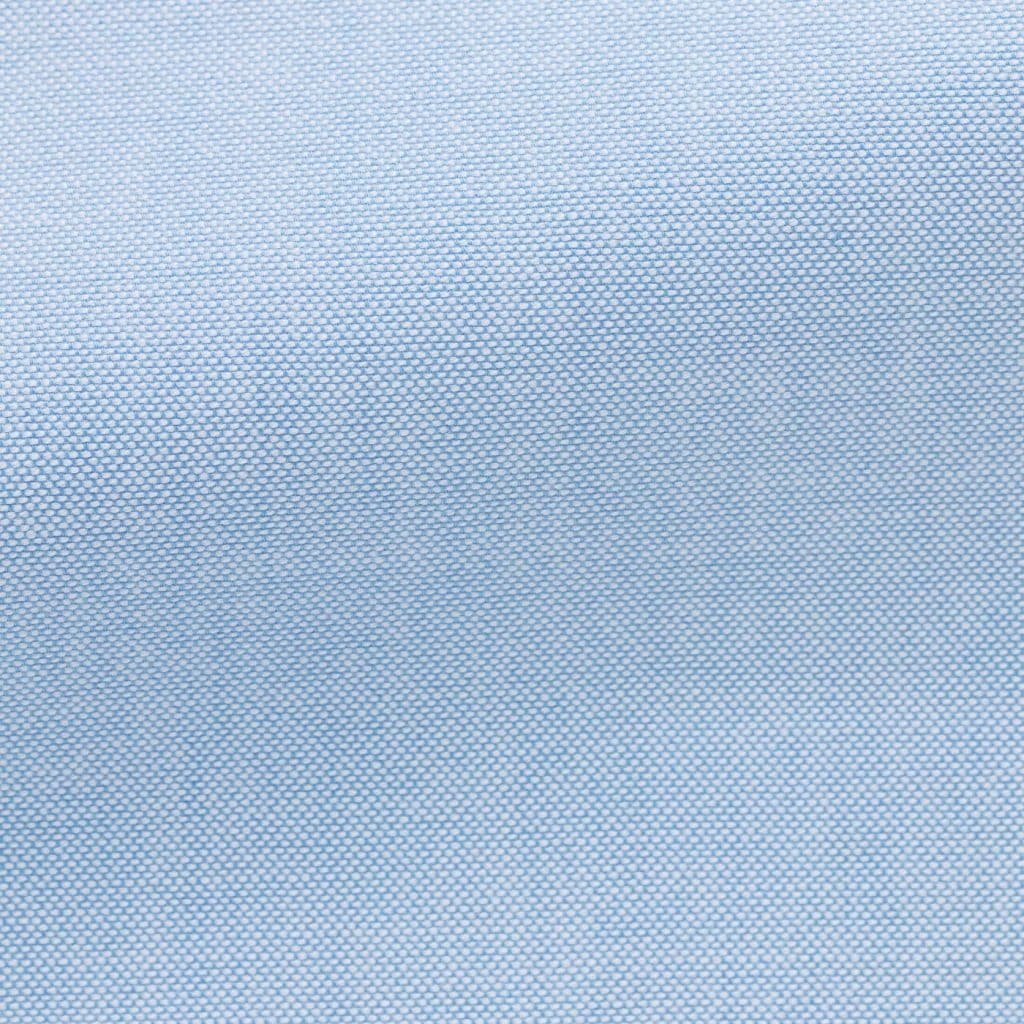 Oxford is the classic fabric for a button-down shirt. The name has nothing to do with the city of Oxford, but is a trademark of an early manufacturer of the fabric. Classic oxford fabric is fairly coarse with a distinct 'prickliness', perfect for casual shirts. Pinpoint oxford is a more finely woven version and therefore better suited to suit shirts.
Twill, herringbone, dobby, pique and royal oxford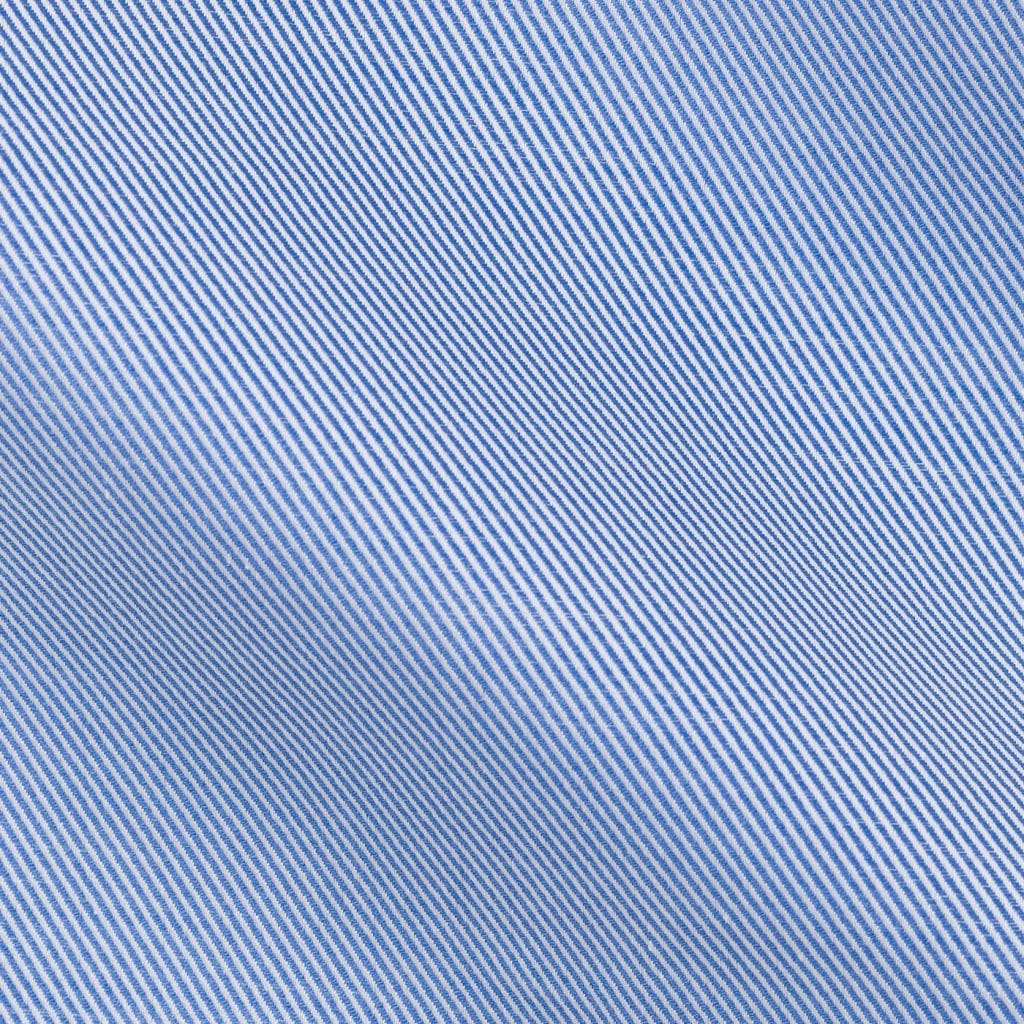 These fabrics have the structure in common – they are woven in a way that creates a distinct geometric effect in the fabric. Twill is the most common, a weave with distinct diagonal stripes. Despite the name, it also includes royal oxford more at home here, with its structure.
The texture gives the fabric elegance and a little more formality, making the fabrics best suited to jackets and suits.
Denim och chambray
Denim and chambray are really just variations on the fabrics above – denim is a twill and chambray is a cousin of poplin. But the colors (typically indigo blue) and the material give a denim-like feel to the fabric. Chambray is normally a thinner fabric, more suitable for summer.
Seersucker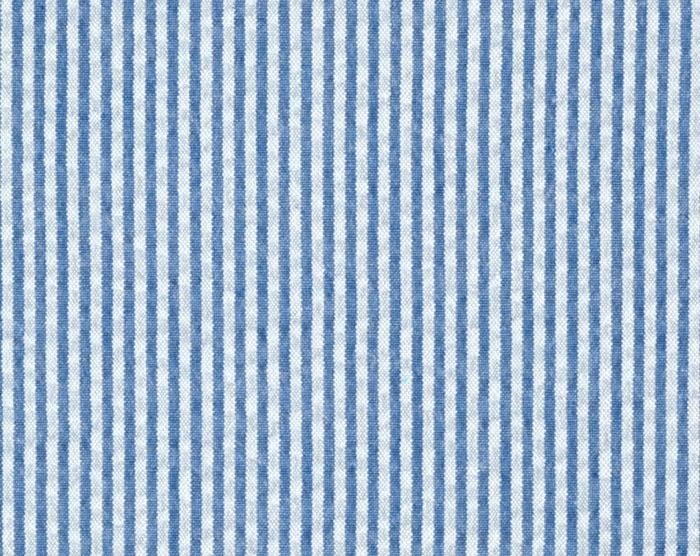 Seersucker is a corruption of a Persian phrase for 'milk and sugar'. If you're thinking brown cane sugar, you might understand why – the original stripes were beige and white. Tensioning the threads of the weave to different degrees creates the waffle effect in this fabric, which is a popular summer material.
Andra material
Of course, shirts do not have to be made of cotton fabric.
Linen is a sustainable and environmentally friendly material that provides breathable shirts. Unfortunately, the hard linen is also easy to wrinkle, and linen is not for those who want to give a well-ironed impression. Great for summer shirts.
Silk is another natural material that makes for cool shirts, but the shiny fabric makes us a bit skeptical. Best used in blends with other materials.
Lyocell or Tencel is a synthetic material made from cellulose, similar to a mixture of cotton and silk. Unlike other synthetic materials, lyocell breathes well. Slightly more delicate than cotton.
Jersey och flannel are examples of slightly thicker fabrics suitable for casual shirts.
Merinoull has started to appear more and more. Produces a thin fabric with very good properties in terms of wrinkling, fragrance, etc. Suitable, for example, for a travel shirt.
Stretch och synthetic material we prefer to skip. They don't breathe well, don't fit well and if you need stretch, your shirt is too small.
Colours and patterns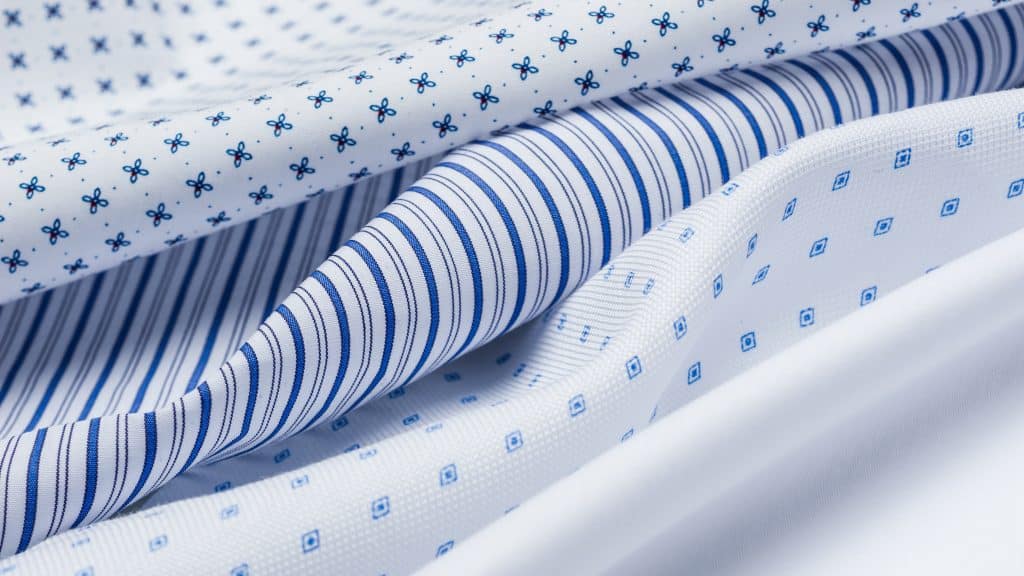 The number of colors and patterns on shirts is almost endless. The shirt manufacturer Charvet offers 6,000 fabrics in its store at Place Vendôme!
Given that a man normally has at least 10 shirts in his wardrobe, the most important thing is to create some variety.
Unicoloured
The basis of a good shirt wardrobe is a few solid colored, dressy shirts that can be worn with a suit, jacket or just a pair of nice pants. White and light blue are shades that suit almost everyone. Instead, vary the material – for example, one in poplin and one in twill.
Margins
Striped shirts also tend to be perceived as more dressy and provide variety. The thickness of the stripes affects formality – thin ones are more formal, thick ones more casual (or 'sporty' as the British say).
With Rutiga
Plaid shirts tend to be slightly more casual than stripes, but can work with anything from a suit to a pair of jeans. Gingham, with its colored even-sized squares, and windowpane, with square 'window panes', are two classic plaid patterns.
Patterned
Patterned shirts have become very popular in the 21st century, and it's fun to break with the geometric shapes. Just keep in mind that trends in patterns change quickly, and be prepared for your shirt to feel old relatively soon. Sweden's Eton is one of the manufacturers that comes up with new elegant designs every season. Patterned shirts are best worn without a tie, unless you are an expert in matching.
Kragar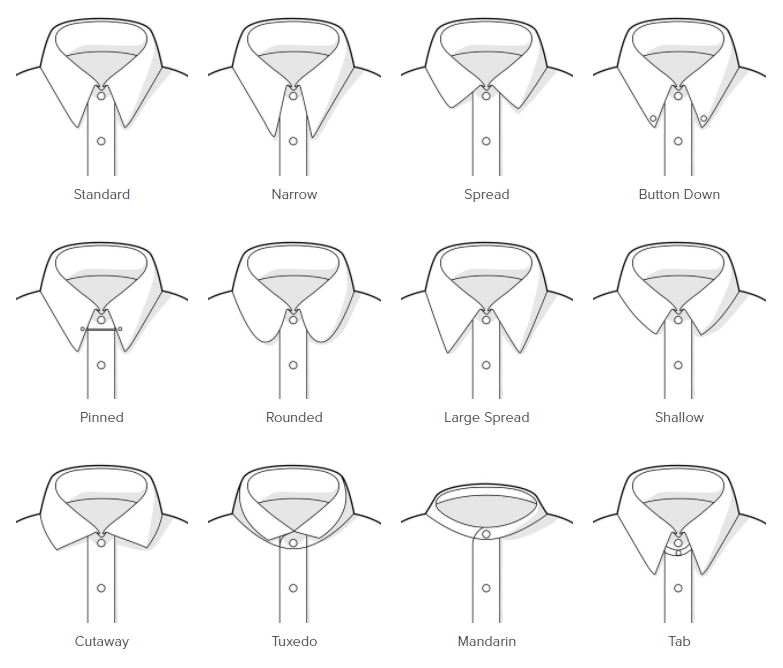 Pinpoint / Turndown
Pinpoint is a traditional collar shape where the tip of the collar points more downwards than to the sides. The result is a conservative look that works well with suits and ties, but you can also find this collar on modern shirts that are meant to be worn without a jacket.
Spread / Cut-away / Windsor
Allowing the tips of the collar to point outwards rather than downwards gives a more elegant effect, and also creates more space for a larger slip knot. A moderate spread collar or semi cutaway collar is what we would normally recommend for those who only have a few shirts.
The angle to the outside can be made very large – so-called extreme cutaway – but eventually, of course, it becomes excessive. Extremely angled collars also tend to lift from the chest, which looks a bit strange unbuttoned.
Button down
The button-down collar was inspired by polo players' buttons, which attached the collar to the shirt chest so it didn't flutter up and interfere with play. It is closely associated with the Ivy League and preppy fashion. Today it is often worn without a tie, but it works great with a tie as well.
It is usually said that a good button down collar should roll, i.e. the collar should follow a rounded or S-shaped curve.
Other shirt collars
There are many other varieties of collars, which unfortunately are no longer as common. Club collar is a collar with rounded tips, once invented at Eton. Tab collars och pin collars holds the collar tips together with fabric or metal pins and at the same time supports the grinding knot. Mao collar or masonry collar is a standing collar that never really lifts, but can look great on a casual summer shirt. Contrast collars comes from the days of detachable collars, and matching a white collar with a blue shirt, but hasn't made a comeback since Gordon Gecko.
One pice collars is not a specific type of collar but a way of sewing the collar in one piece, which gives a very soft curve (as the collar is made of a single piece of fabric). Suitable for wearing with a jacket without a tie.
Manschetter

Single-Manchett
A single cuff is the most common type of shirt cuff – just as you would think of it. They are normally fastened with buttons. A cuff usually has 1-2 buttons, although Turnbull & Asser has as many as 3 buttons. The number of buttons is not decisive, but two buttons fix the fabric of the cuff more, which some people appreciate.
There may also be several buttons placed along the cuff. This allows the wearer to adjust the size of the cuff, which is useful if, for example, a large watch is sometimes worn.
Double cuff / "French Cuff "
Folding the shirt fabric back over itself creates a very firm and elegant cuff, which is traditionally fastened with cufflinks.
A double-cuffed shirt should always be worn with a suit or similar garment. Otherwise, it's a matter of taste – a double-cuffed shirt gives you a chance to wear a personal piece of jewelry.
Cocktail cuff
There is always a middle ground. The cocktail cuff is a double cuff cut so that it can be fastened with a regular button instead. Used by James Bond and those who want a formal shirt but are bothered by the rattle of the cufflink. Unusual on ready-made shirts – if you want a cocktail cuff, it's easiest to order a shirt with it.
Construction and fit of the shirt
How should a shirt fit?
Comfortable. You should be able to move your arms forward, sideways and upward (normal range of motion, no windmills) without the shirt getting tight. Although shirts were traditionally quite bulky, we don't think a shirt should be too big and "blousy" either.
A good principle is the '1-finger principle'. You should be able to insert an index finger inside the collar and cuff without it tightening, but no more.
In terms of width, the shirt should follow your body shape without pulling and straining the buttons. Back pleats – darts – creates extra fabric that can be unfolded when you move your arms forward.
The length of a shirt depends on how you will wear it. If you want to wear a shirt over trousers, it is important that you choose a particularly short model, otherwise it will not look good. If you want to wear the shirt tucked in, the fabric should reach about halfway up your butt – try tying your shoes, for example, and see if the shirt stays on. Many shirts are longer in the back than the front for this reason, a smart feature if you don't go down to the dock during work hours.
Finally, the sleeve length. The buttoned cuff should sit on the wrist, where your hand starts to get wider. If the cuff is not too wide, unbuttoned it can actually go a little longer – your hand will still stop it when you button the cuff. The most important thing is that your shirt is not too tight in the sleeve, because then it will ride up anyway. When wearing a suit, about 1 cm of the cuff should show outside the sleeve of the suit, depending on your position.
Buttons
Many cheaper shirts are made with plastic buttons. There is nothing wrong with them, but mother of pearl is a stronger and more beautiful material. Some manufacturers choose thin mother-of-pearl, which is easier to button, while others have thick mother-of-pearl buttons. A good shirt should always come with extra buttons, which are good to save if you lose one.
Handmade buttons are often sewn with a special stitch – which can be called 'chicken foot' ( crow's foot ) or lily stitch A sign of craftsmanship but no guarantee that the thread will not unravel. The same goes for hand-sewn buttonholes.
Buttonhole
There are a couple of different ways to construct buttonholes on a shirt. This is mostly of academic interest but may be of interest to those who want to know more. On a classic placket, the fabric is bent back so that the placket looks like a strip of fabric along the chest. In a plain or French placket ( French placket ), it is instead folded so that the chest is smooth. Some shirts have a hidden buttonhole, where the buttonholes are placed under the fabric so that the buttons are not visible.
A shirt where only a part of the chest can be opened, so that the shirt can be pulled over the head, is called popover shirt . This is actually how shirts were constructed until about 100 years ago, but today it feels very casual in style – a detail for a linen shirt for the beach perhaps.
Pockets
Pockets on shirts were inspired by army and leisure wear. Otherwise, shirts have been pocketless because they are meant to be worn under a jacket and possibly a vest.
A good rule of thumb is to choose a pocket for casual shirts and button-down shirts, and skip the pocket on more dressy shirts.
Seams
A lot has been written about seams on shirts. Let's start by noting that a good shirt should not split at the seams, unless you have chosen a size too small. The collar and cuffs will normally have worn out long before that.
But if you go by the book, a well-sewn shirt should have tight stitches, about 20 per inch, to keep the fabric in place. Single-stitched side seams give a slightly more elegant look and are a sign of craftsmanship. Some manufacturers also reinforce their shirts at the bottom of the side seams with a small piece of fabric, gusset .
Pattern matching
In the seams of patterned shirts, the problem of matching the patterns arises. A sign that someone put a lot of love into the shirt is that the patterns are well matched across the seams. This is not always possible with all patterns and all seams, but a well-tailored shirt is sewn to avoid ugly mismatches of lines and squares.
Ready-made, made-to-measure or tailor-made shirts?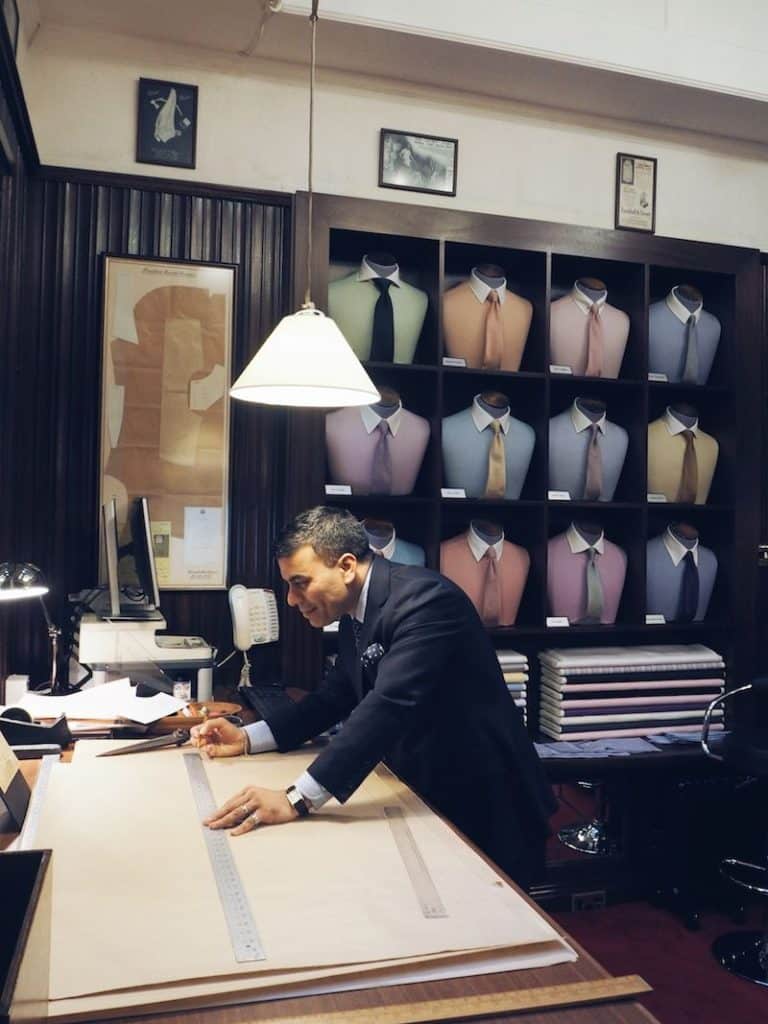 Once upon a time, all shirts were custom-made, either by yourself or someone else. But with industrialization, it became possible to mass produce shirts and offer more variety at lower prices. The only problem is that we are not all made in the same mold.
If you are lucky, you have never experienced the problem of a shirt that is too short in the sleeves, or too narrow in the waist. But for many men – who know how a shirt should fit – it's a problem.
Tips for ready-made shirts
The first step is to find shirt brands and styles that suit your body. If you are slim, choose slim fit . If you have a large body, choose American manufacturers who often make more generous sizes. Different shirt brands also have different measurements as a starting point – Eton Shirts, for example, have longer sleeves than some other brands. For suit shirts, it is sometimes also possible to get shirts with extra long sleeves.
Another tip is to find a good tailor – or a good clothing store – and adjust the shirts. Waists can be sewn in, arms can be shortened, etc.
Measured
If you're tired of shirts that don't fit, or running to the tailor, the next step is tailoring. This involves adapting an existing shirt to your measurements and preferences for fabric, collar, buttons, cuffs, etc. The price is usually a few hundred dollars higher than for the same ready-made shirt – between £1,500 and £2,000 – but if you can afford it, it gives you a much better product for a little more money.
Tailor-made
When you customize a shirt, a tailor makes a completely new pattern for your body. For example, they can deal with one shoulder being higher than the other, or one arm longer than the other – or just build the shirt exactly to your measurements and preferences. Sometimes a sample shirt is first sewn in a simple fabric, and when you are happy with it, you order the rest.
Primarily, tailoring is a luxury, but it's also a great way to shop for clothes, where you get to interact directly with the person making your garment. Expect to pay at least €3,000 or more for a bespoke shirt, depending on the choice of fabric and tailor, and be expected to order several shirts (often 4 shirts) in the first order.
Style tips: how to wear a shirt
Formal – with tails and tuxedos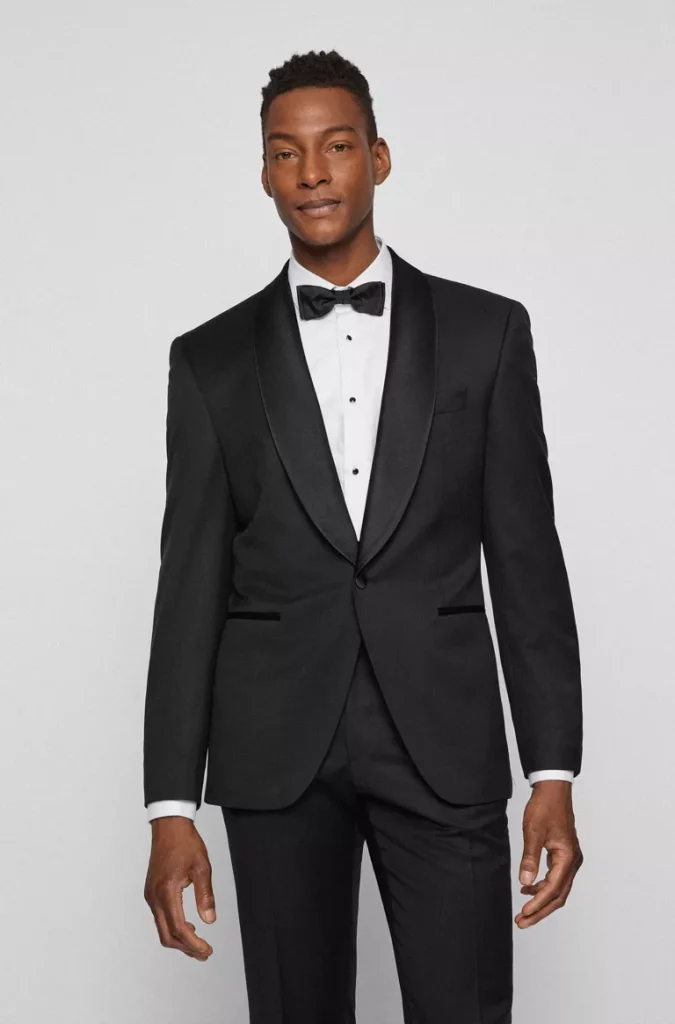 With tails and tuxedos, very traditional types of shirts are often worn, with distinct features from the second half of the 19th century when these garments were at their peak. Turned-down collars ( wing collars ), starched and pleated chest, loose buttons and double cuffs are typical features of formal shirts.
However, thanks to the Duke of Windsor, it is now also possible to wear at least the tuxedo with a single-breasted shirt with a turned-down collar – i.e. an ordinary double-cuffed suit shirt. Read more about tuxedos, tuxedo shirts and the black tie dress code in our separate guides.
Dressed up – shirt to suit and tie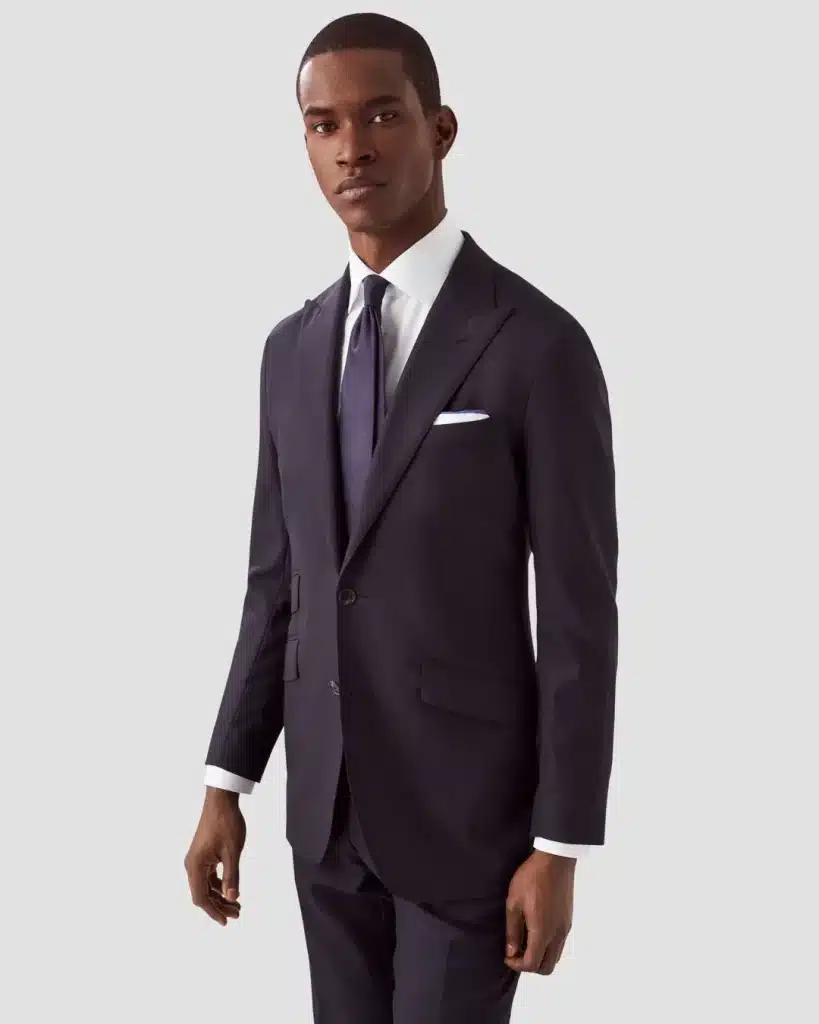 For work and entertainment, a suit and tie is still often the norm. If you don't want to wear plain colors, stripes or checks can work, but in some international contexts, it may be best to use play it safe .
A reasonably sized spread collar, single cuff and poplin or twill from a British or Italian manufacturer is a good starting point. Since the suit and shirt are unpatterned, we choose a tie with a little more pattern. Consider the harmony between collar and tie – a large tie knot requires a large collar, a small collar requires a tight knot.
Well-dressed – shirt without tie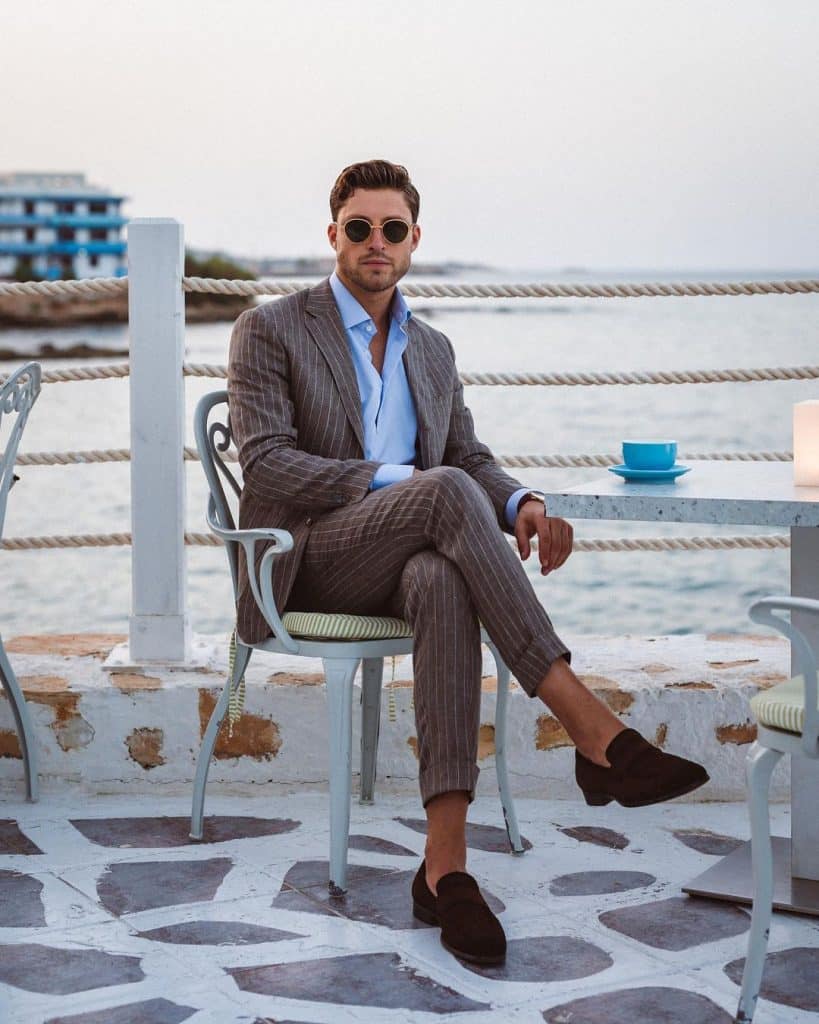 If you want to wear a shirt without a tie (regardless of whether you're wearing a jacket – but why skip such a nice garment?), choose a slightly larger collar.
Roughly the same constellation as above – spread collar, single cuff and polin or twill – continue to be good starting points, but here you can play with colors and simpler patterns. You can also opt for a button-down collar, especially with tweed jackets.
Relaxed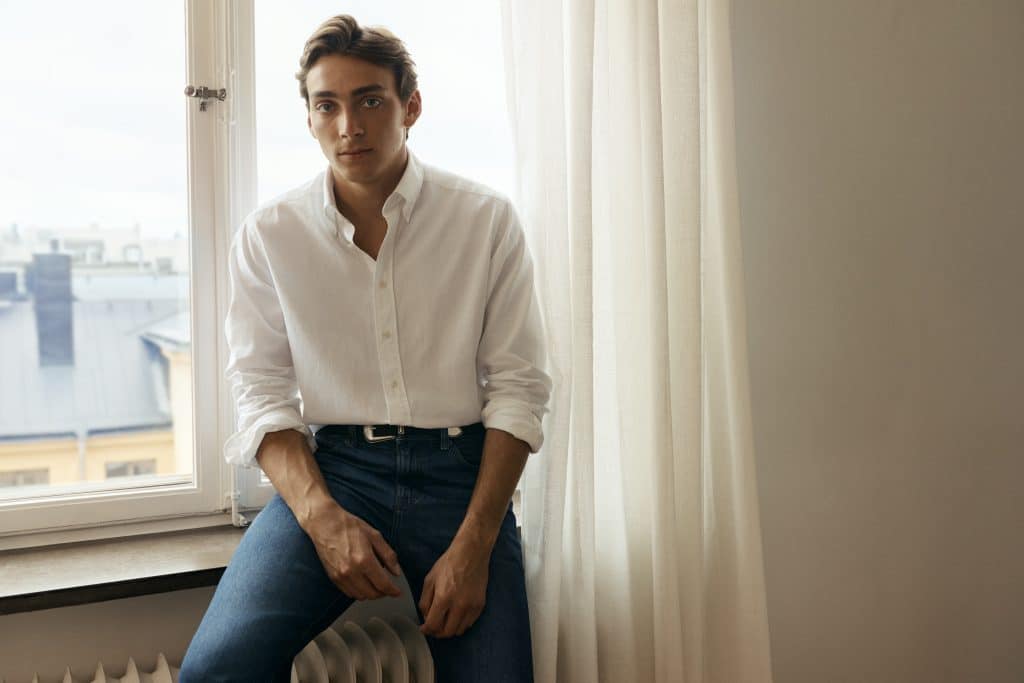 For shirts with jeans, chinos or shorts, the button down is a perfect choice. Oxford fabrics all year round, linen in summer and flannel in winter work well here. Dare to experiment with colors (blue, yellow, green, pink) and patterns.
Other collars and materials are absolutely fine too, but if you choose a shirt that is too dressy, you risk looking like you've escaped from the bank. Double cuffing without a jacket nearby is absolutely forbidden.
The history of the shirt: from dolt to diva
A long history in secrecy
The history of the shirt is probably as long as that of sewing. The first surviving examples come from Egypt and consist of rectangular pieces of linen sewn together, with holes for the head and arms. Some already had sleeves sewn on, just like a modern shirt.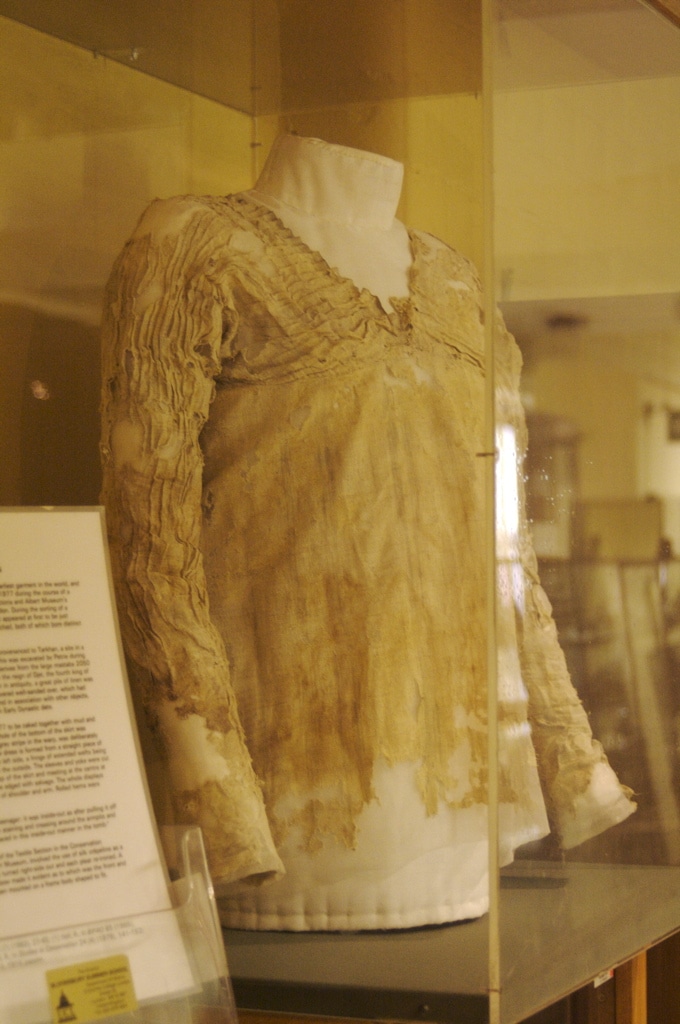 In ancient times, the tunic – a knee-length 'shirt dress' – dominated. As civilization expanded northward, the need to wear multiple layers arose and the practice of wearing an under-tunic or linen shirt became common.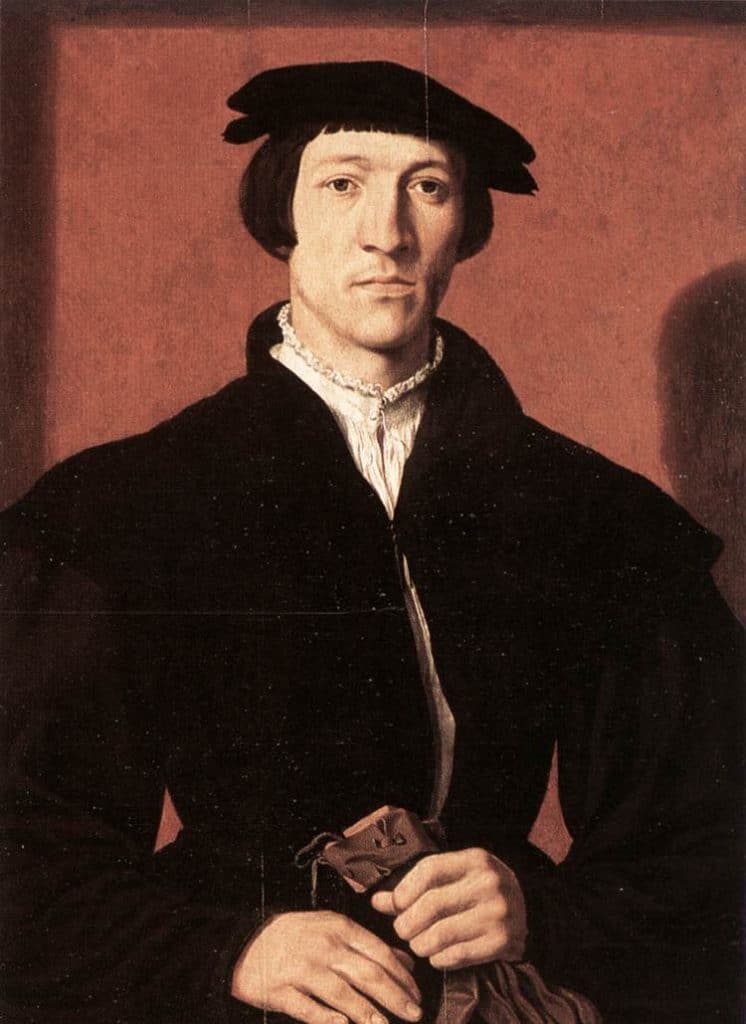 The shirt was originally an undergarment, not intended to show off if you were a man of higher status. However, in the late Middle Ages, it became popular to show off parts of the shirt – the collar and cuffs – under a jacket. Wealthy men began to decorate these parts with embroidery and frills. For a time, the collars grew to gigantic proportions – known as pipe collars or millstone collars – and then shrank again. The cuffs also expanded and were decorated, first with ribbons and then simple cufflinks held together by chains.
The shirt becomes a status symbol
With industrialization in the 19th century, the importance of the shirt as a status symbol became increasingly clear. There were no washing machines yet: a man in a starched white shirt signaled that he didn't need to get dirty at work and could afford to keep himself clean every day. This is where the American words for office worker and academic come from…. white collar workers och blue collar workers.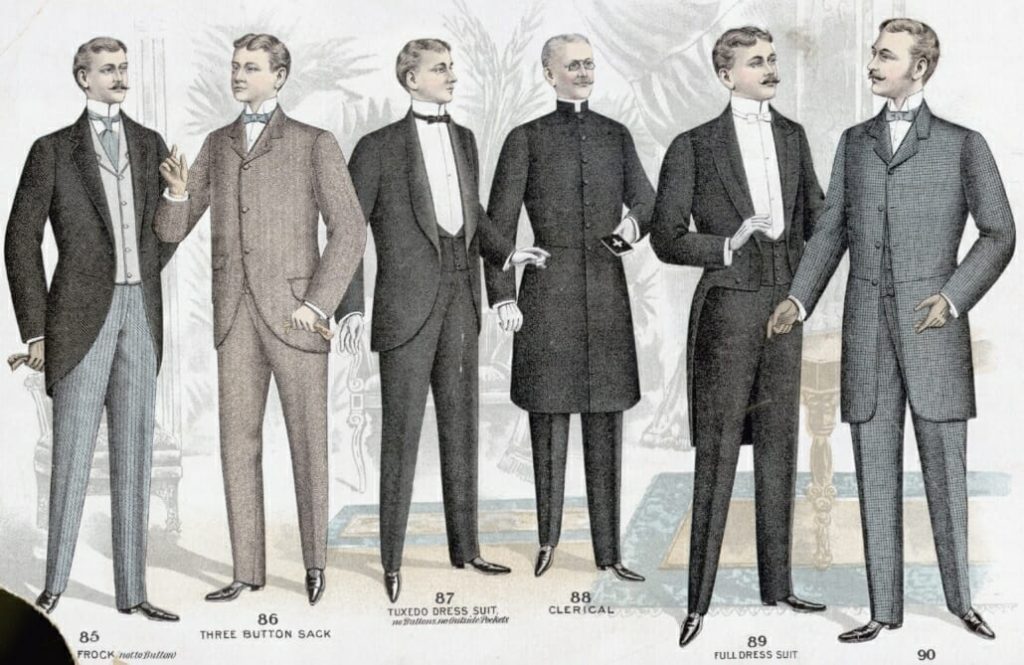 The solution was allegedly invented by Hannah Montague, a housewife in Troy, New York. She reportedly got tired of wearing out her clothes-loving but hard-working husband's shirts, and cut the collars off his shirt so they could be washed separately. Mrs. Montague's invention would lead to the establishment of a collar industry in Troy, " Collar City ". Today, this concept is only found on dress shirts, but it was standard for a long time. With white, starched collars, cuffs and shirtfronts, men could look good throughout the day.
Another invention at this time was the double cuff – the double-folded cuff that fastens with a cufflink. It is said that Alexander Dumas' books on the Count of Monte Cristo and the Musketeers created the backward-facing cuff trend. This, in turn, led to a boom in cufflinks, which had become much easier to produce with new machines invented in the late 19th century.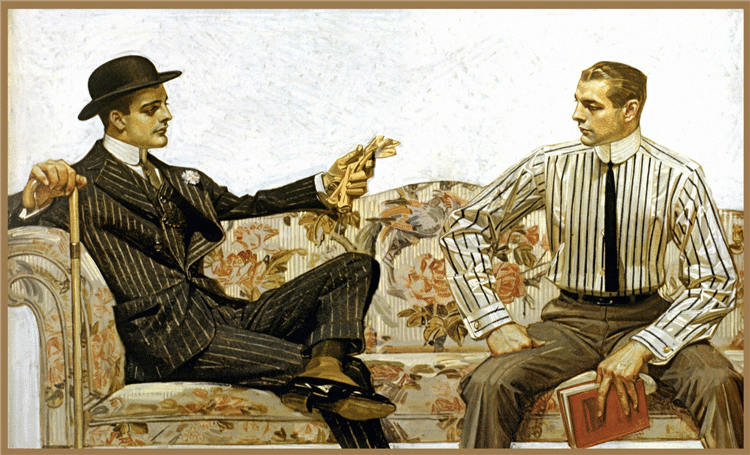 Shirts at this time were still undergarments, far from modern shirts. They were long – to the thigh or longer – and wide, intended to be pulled over the head. The collars were heavily starched. Some are said to have been so hard that men who fell asleep cut themselves on them, giving rise to the nickname 'father killers'. Collars could be worn with the edge up or down. British Prime Minister William Gladstone is said to have popularized the version we often associate with tuxedos today, wing collar , with the sharp edges pressed down so as not to prick the neck.
20th century: The birth of the modern shirt
But change was coming.
A new generation of young men rebelled against the strict and harsh clothing of their fathers. The Prince of Wales, the future Edward VIII, was one of the leaders. He advocated not only soft collars but also the use of patterns and colors. Color was something previously used mainly by the working class, as it hid dirt and stains.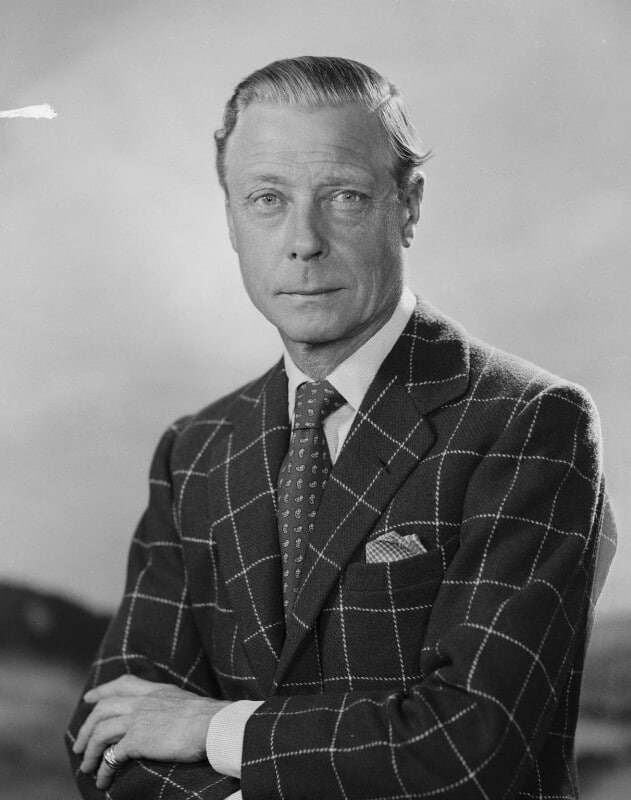 Even the construction of the shirt changed. The button-down shirt was created by Brooks Brothers in 1896, after the owner of the venerable brand happened to visit a polo match in England and saw the players fastening their collars with buttons to keep them from flapping in the wind. The Prince of Wales commissioned Hawes & Curtis to design another novelty… Windsor collar or spread collar – to make more room for their large slipknots.
Shirts were also finally equipped with buttons that went all the way down. Until the 20th century, the shirt had been designed to go over the head, but now men could choose a more civilized way to dress.
The shirt revolution
The final revolution came after the Second World War. The two world wars had made men tired of stiff and uniform-like clothing. In addition, fabric rationing had significantly shrunk and simplified shirts and other garments. The vest became less common, allowing the shirt to play a greater role. A soft shirt with a classic folded or button-down collar became the new normal as a new generation of young men bought their first clothes.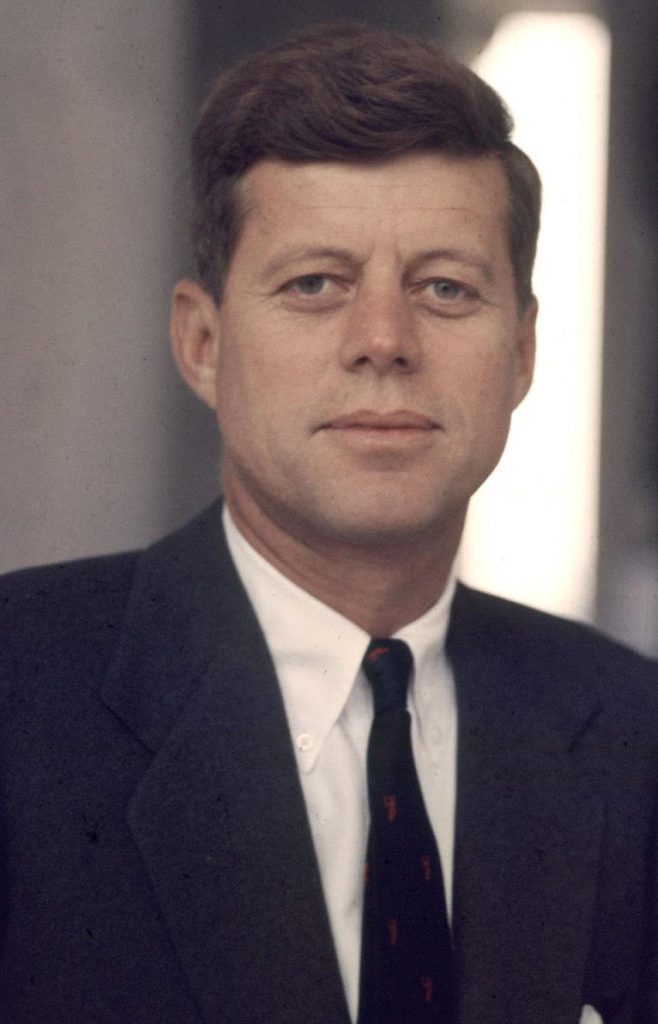 Mass production, new materials and the availability of washing machines created a revolution in the shirt industry. Men (and their wives) bought shirts like never before – from sewing themselves or going to seamstresses, ready-made ready-made shirts became commonplace. The collars and cuffs no longer needed to be washed separately but were attached back to the shirt.
The 1960s and 1970s saw an explosion of patterns and designs, driven by fashion designers who challenged every remaining convention. Collars shrank in the 1960s and then exploded in the 1970s. There was also much experimentation with the newly invented synthetic materials.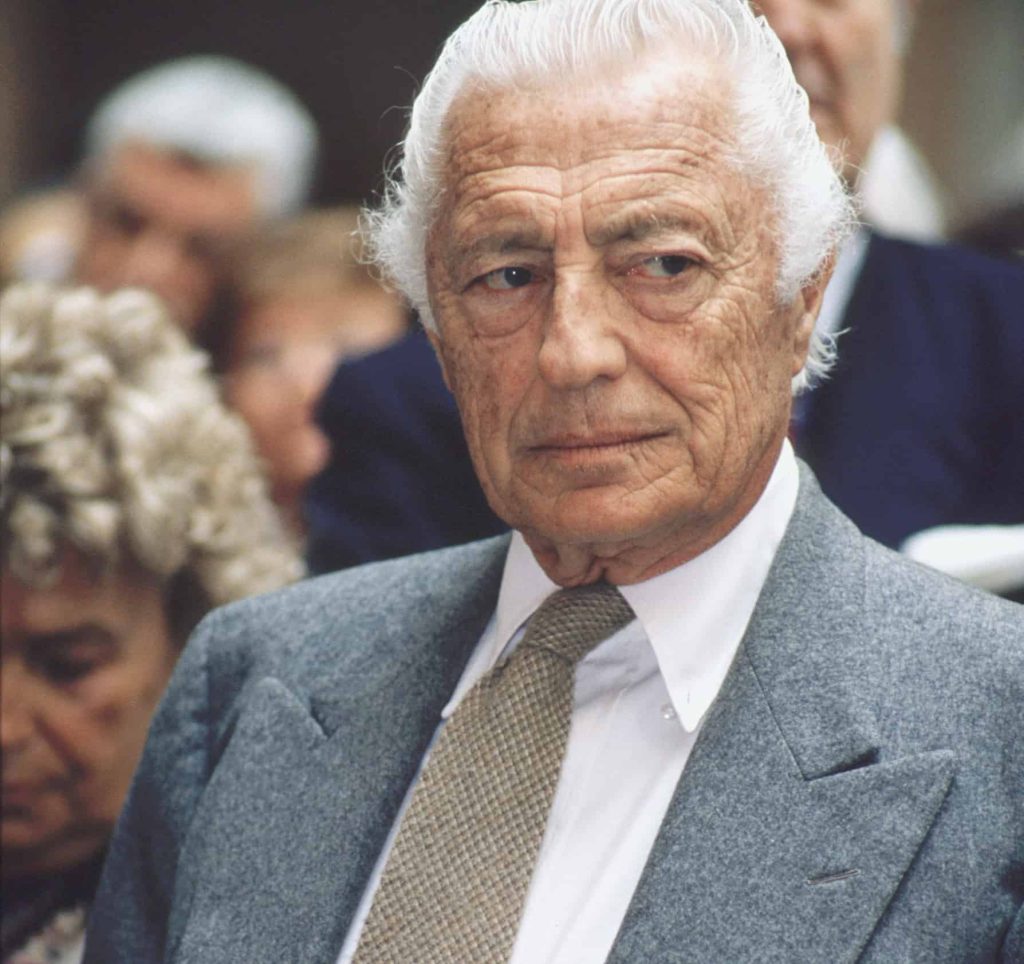 From being able to rely on the white color as a status symbol, fit and fabric became new status symbols. Tailored shirts – once the norm – now became a new status symbol, and fit, construction and fabric choice became the way we judged the qualities of a shirt.
The shirt had gone from doldrums to… front row in just one hundred years. But its place as a status symbol remained.