One martini is all right. Two are too many, and three are not enough.

James Thurber
En " dry martini, shaken not stirred " is perhaps the most famous phrase in cinema. In fact, the quote is so famous that it has its very own Wikipedia article. Bond's order put the permanent martini at the top of the drinks list. There was just one problem: a Dry Martini is meant to be stirred, not shaken.
How did it get this way? We go in search of Dry Martinin's roots and find something completely different than a timeless drink. Don't worry, there will be a recipe too, in due course.
Manhattan, Martinez, Martini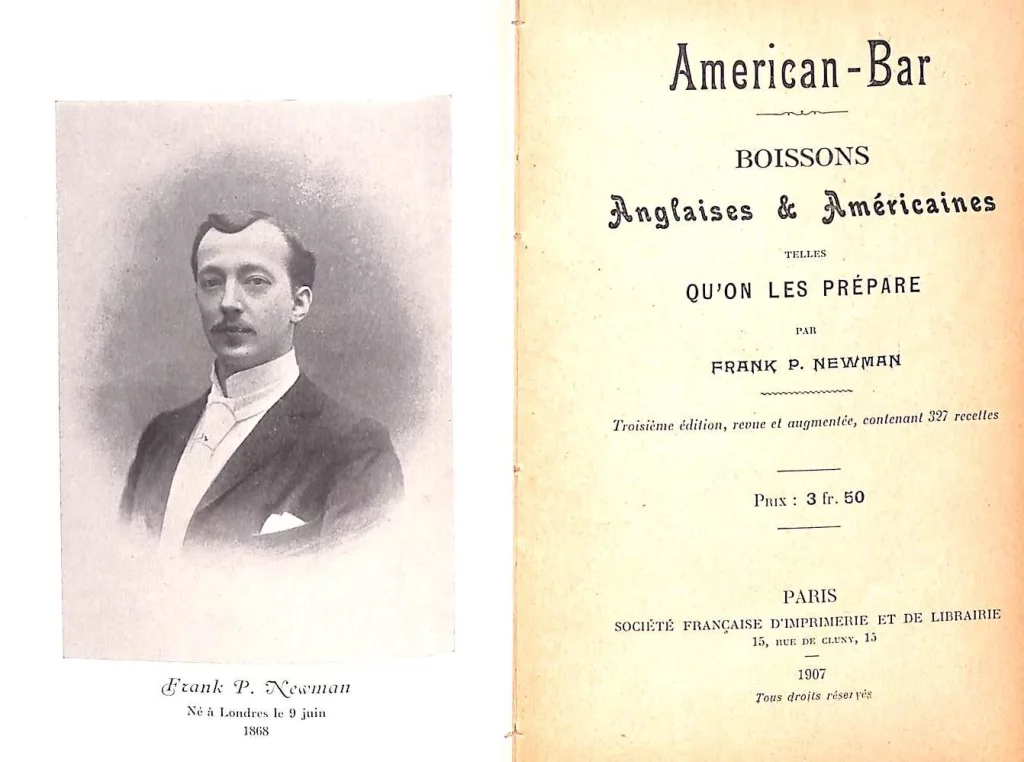 The more you read about mixology, the more you realize how fluid (sorry) the history of the drinking world is. There is no official history, no stone tablets – just drink book after drink book from the turn of the century with no clear references to each other. And many fantastic legends, which have only one problem – they're probably not true.
Somewhere in the early 19th century, a cocktail was a mixture of spirits, various bitters and often sugar (more on this in the guide to the Old Fashioned). Each variation was given its own name and led to huge books with lots of recipes, all confusingly similar to each other.
The Dry Martinin was born out of another classic drink, the Manhattan. The Manhattan is a cocktail of whiskey or bourbon, vermouth and bitters. From the Manhattan came the Martinez – a Manhattan with gin instead of whiskey. And from Martinez came Martinin, by replacing the sweet vermouth with dry vermouth. The "dry" was probably a clarification that the drink should not be made with sugar syrup, which was common in cocktails around the turn of the century.
1904 Frank P Newman, bartender at the Ritz in Paris, describes a Dry Martini Cocktail in his drink book "American-Bar Recipes for English and American Drinks". :
"Take a mixing glass and add a few pieces of ice and three drops of angostura or orange bitters. Finish with equal amounts of gin and vermouth, stir and pour. Serve with a lemon zest, a cherry or an olive, according to the guest's preference."
The Dry Martini became a staple of the 60s. mad men in the advertising industry and their three martini lunches . It is therefore somewhat amusing that the name Martini may also be the result of a clever marketing campaign. It could be that Martinin was created to promote the recently introduced Italian Martini & Rossi vermouth. As Martini would later write in the advertising campaigns: " It's not a martini unless you use Martini ".
From its original 1:1 ratio of gin to vermouth, the Dry Martini gradually became drier, i.e. more gin and less vermouth. Bitterness also became less common, and sometime after the Second World War, the Dry Martini took on its modern form.
Bond & Martini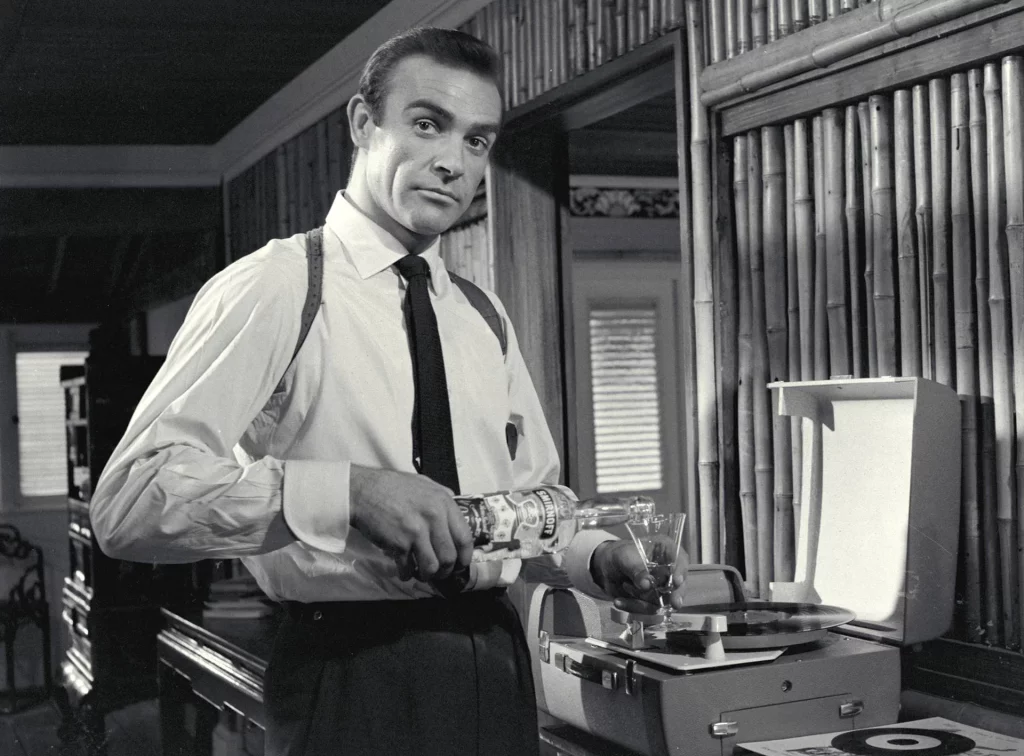 What about Bond & martinis? Well just like Ian Fleming himself did, Bond prefers his Dry Martini " shaken, not stirred" – a so-called Bradford Martini. This goes against the classic recipe of stirring with ice. Shaking with ice dilutes the drink more and is said by many to ruin the flavor.
Why Fleming still preferred shaken martinis is not entirely clear. He spent some time in Moscow as a reporter, and it was there that he reportedly got a taste for martinis made with vodka. Perhaps the cooling and watering down hid the taste of inferior vodka – or was it just one of Fleming's quirks?
In the books, Bond drinks his Dry Martini with both gin and vodka as a base, but on the screen they chose to make it vodka. Already in the first movie, Dr. No., Bond drinks two Vodka Martini.
Those who know their Bond also know that he also invents his own variant with gin. och vodka, together with Lillet Blanc. It is known as Vesper martini.
A classic dry martini
The International Bartenders Association lists Dry Martini as one of its Unforgettables (highest category) and provides for the drink to be mixed as follows:
Ingredients
6 cl gin
1 cl dry vermouth, such as Noilly Prat or Martini Extra Dry
Lemon zest or olive
Do the following
Pour all ingredients into a mixing glass with ice
Stir well and pour into a martini glass.
Garnera
Tip: Make sure to chill the glass first, so you don't have to stir as much (and thus dilute the drink with water from the melting ice).
Variationer
As you can see, the Dry Martini is not a fixed cocktail. It was born out of experimentation and despite its simple ingredients, there are many variations to explore. A Dry Martini can be developed forward, backward and sideways.
The easiest thing to vary is the proportions. A Dry Martini can be dried out and will eventually become an iced gin (a so-called… Churchill Martini ) or softened to its original 1:1 proportions (a so called "soft landing"). Perfect Martini).
Since a dry martini is so pure, the choice of gin and vermouth is also important. There are many variations to try. The turn-of-the-century Dry Martini was probably made with Old Tom gin, a slightly less dry gin than today's London Dry. Another classic variation is to do as Bond did and swap the gin for vodka – a Vodka Martini .
If you want to go back in history, you can add back the original bitters – angostura or orange bitters (e.g. Regan's Orange Bitters or Angostura Orange Bitters).
Many drinks are called something with 'martini' or '-tini' in the name, such as appletini, but are not martinis. Instead, martini refers to the martini glass.