Don Draper: "Rye OK with you?"

Bartender: "You look like you know what you're doing"

Mad Men, säsong 3, episod 3
The old fashioned cocktail
And that's how the drink got its name. The number of cocktails and the variations of each drink increased rapidly. Traditionalists who wanted a cocktail in the classic style then started ordering their cocktails. old fashioned – with only alcohol, sugar, water and bitters.
In the drinking bible Modern American Drinks from 1895, George Kappeler describes an Old Fashioned Whiskey Cocktail as follows: "Crush a small lump of sugar in a whiskey glass containing a little water, add a lump of ice, two dashes of Angostura bitters, a small piece of lemon peel, one jigger (4,5 cl) Holland gin. Mix with small bar spoon. Serve.".
In a roundabout way, the drink became associated with Louisville, Kentucky, and the Pendennis Club gentleman's club. People like to claim that the drink was invented there in 1880, but that doesn't fit with all the descriptions in earlier books. But this is probably why the Old Fashioned came to be more closely associated with bourbon, rather than being a general description. Whatever the history, the connection between Old Fashioned and Louisville stuck, and every June the festival is celebrated there. Old Fashioned Fortnight.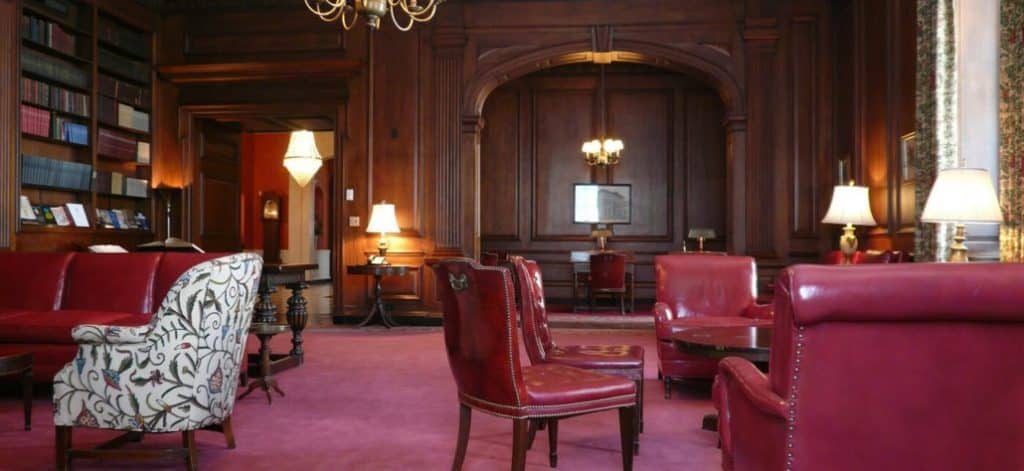 Recipe for Old Fashioned
The Old Fashioned is one of the drinks for which the IBA, the International Bartenders Association, has established an official recipe in its finest category: 'The Unforgettables'. Here's how their recipe reads
Ingredients
4.5 cl bourbon or rye whiskey
1 sugar cube (raw sugar)
Water
Angostura bitter
Orange and cherry
Instructions
Put the sugar on the bottom of a low glass
Sprinkle with 2 splashes of Angostura, and leave to soak.
Pour on the water and mash everything into a syrup.
Add a large ice cube to the glass and pour the liquor over it.
Cut a piece of orange peel and squeeze over the drink
Stirring
Garnish with the orange peel and cherry.
Variations on Old Fashioned
There are, of course, countless variations on the Old Fashioned.
First, the amount: many recipes call for 6 cl of whiskey instead and 3-4 splashes of Angostura. A slightly larger amount fills the glass better and you can't really complain about that.
You can also vary the drink – there are countless variations of bourbon and rye whiskey to try, or why not try another spirit such as gin or mezcal? There are also many bitters to vary. Angostura is as traditional as it gets, but another option is Peychaud's.
As for the garnish, lemon also appears. For a while it was popular to dredge the fruit in the drink, probably to cover up the taste of bad alcohol during Prohibition in the US.
If you want to try something new: In this year's drink book 2022 – Vilda Drinkar – Bella Porcini mixes a Swedish Old Fashioned with gran syrup.