The news that Börja Salming had died came as a shock. That Salming was seriously ill with the muscle disease ALS was known since August, but the course of events was very fast. Just seven days before his death, Salming participated in the Tidernas Hockeygala at Avicii Arena, where he received the NHL's honorary award.
To pay tribute to our legend, we went through Börje Salming's life in search of the man behind the myth.
Rest in peace, Börje.
From Salmi to the NHL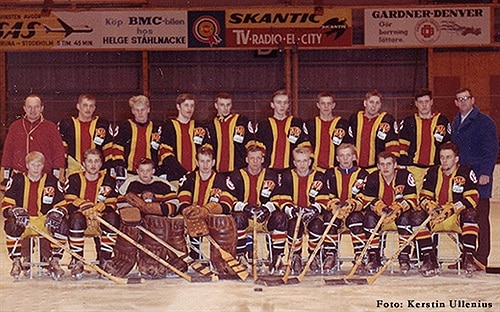 Börje Salming was born in 1951, in the village of Salmi near Torneträsk. His father, Erland, died in a mining accident when Börje was five years old, which hit the family hard. His mother, who had previously been a housewife, had to start working as a waitress to support her family.
"I think I was quite hardened by not having a father. My friends had their parents there, but I had no one. My mom didn't have time to come to practice. She was busy at home and had to start working in a café to support us."

Börje Salming om uppväxten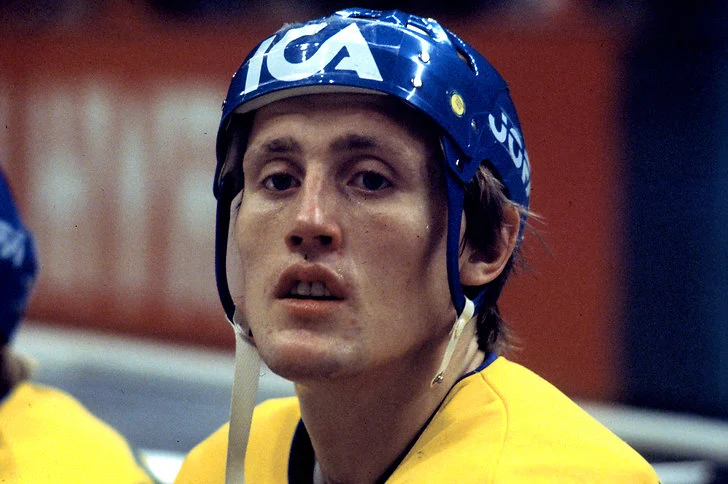 Börje and his older brother Stig were not particularly interested in school. Instead, they put their energy into different sports – Börja Salming, for example, also played handball in his youth. But the Salming brothers were close to the ice rink in Kiruna, and hockey won out in the end.
Börje initially followed in his older brother Stig Salming's footsteps. Like Stig, his career began with the first team in Kiruna AIF, and then on to Brynäs in 1970. Brynäs first wanted to recruit another player, but Stig convinced them to choose Börje – a decision they hardly regretted. As a rookie, Börje scored 2 goals and 6 assists in his first season, when Brynäs won the Swedish Championship. During his time in Brynäs, Salming was named "player of the game" in half of all the games he played. As early as 1971, Salming was therefore selected for Sweden's World Cup team, where he helped win World Cup bronze in 1972 and silver in 1973.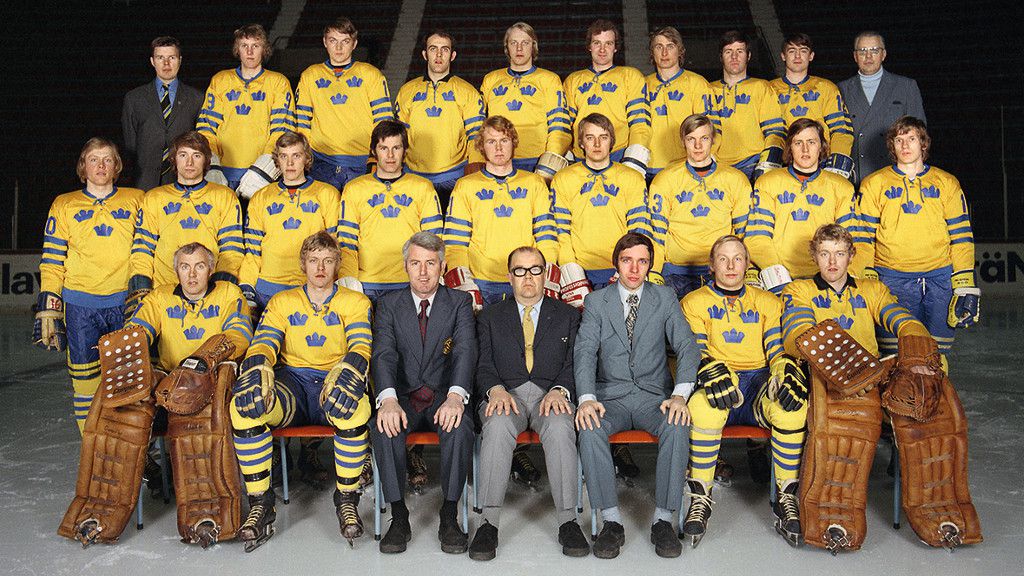 But Salming's "un-Swedish" style of play attracted attention beyond Sweden's borders. "He was more Canadian than the Canadians," it is said, alluding to the Swedes' reputation as cowardly and cautious players compared to the tougher teams in the NHL. It was after a game against a Canadian team in which Salming allegedly first knocked down a player and then punched the referee that the offer came
I sauntered into the dressing room alone and threw the club into a corner. After me came a man in a handsome overcoat with a suit and tie underneath. I had never seen him before. 'Would you like to play for the Toronto Maple Leafs in Canada?'

Börje Salming om vägen till NHL
"Blood, sweat and hockey": The years in the NHL
Together with another Brynäs player, Inge Hammarström, Börje Salming moved to Toronto in 1973. After fighting David "The Hammer" Schultz in his second NHL game, Salming had put his name on the map and his NHL career was a fact.
At the time, it was very unusual for Swedish hockey players to move to the NHL, and it was viewed with skepticism from the Swedish side. It was only when Salming received a standing ovation for several minutes from Canadian fans at the USA-Sweden game in the 1976 Canada Cup that it became clear in Sweden what a star Salming was.
The NHL's reputation as the toughest league in the world was real, and Salming became almost as legendary for his injuries as his play. A complete list of the injuries appears in Salming's biography "Blood, Sweat and Hockey":
" Pannan : Sewn eight or nine times.
Nose : Broken nose bone five times, stitched and repaired several more times.
Eyebrows : Sewn over 20 times.
Right eye : 50% visual impairment, scar from the forehead over the eye to the corner of the mouth (300 stitches).
Left eye : Slightly damaged by club tip.
Left ear : The earlobe is sewn on.
Munnen : Five teeth knocked out, bridge.
Hakan : Sewn 10-15 times.
Revbenen : More than one in two have come loose.
The lungs : Hole in one (impact shot)
Shoulders : Dislocated twice.
Elbows : Broken several times, splinters are loose.
Right hand : Four fingers broken, sprained thumb.
Benen : Bleeding, thigh cakes and stretch marks several times.
Knäna : Crack in the kneecap, operated to remove a loose piece of bone.
Feet : Crack in the left heel. Ankles stitched three times."
Salming played 16 years in Toronto and 1 year in Detroit. A total of 1099 games and 768 points in the Toronto jersey and he is still the player with the most assists of all time in the club, 620. His nickname was "The King".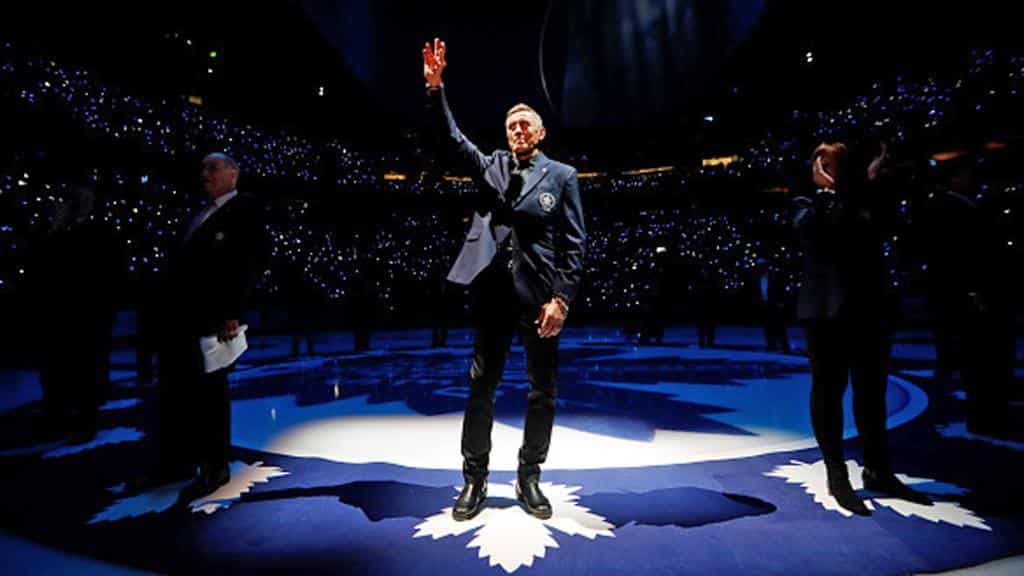 In 1996, Börje Salming became the first European player to be elected to the NHL Hall of Fame. He has also been named one of the six best players in the world by the International Hockey Federation in 2008 and was the only Swede on the Hockey News list of the 100 best NHL players of all time in 1998.
After returning to Sweden and playing a few years with AIK, Salming ended his career in 1993, 26 years after his debut in Kiruna.
Man Börje Salming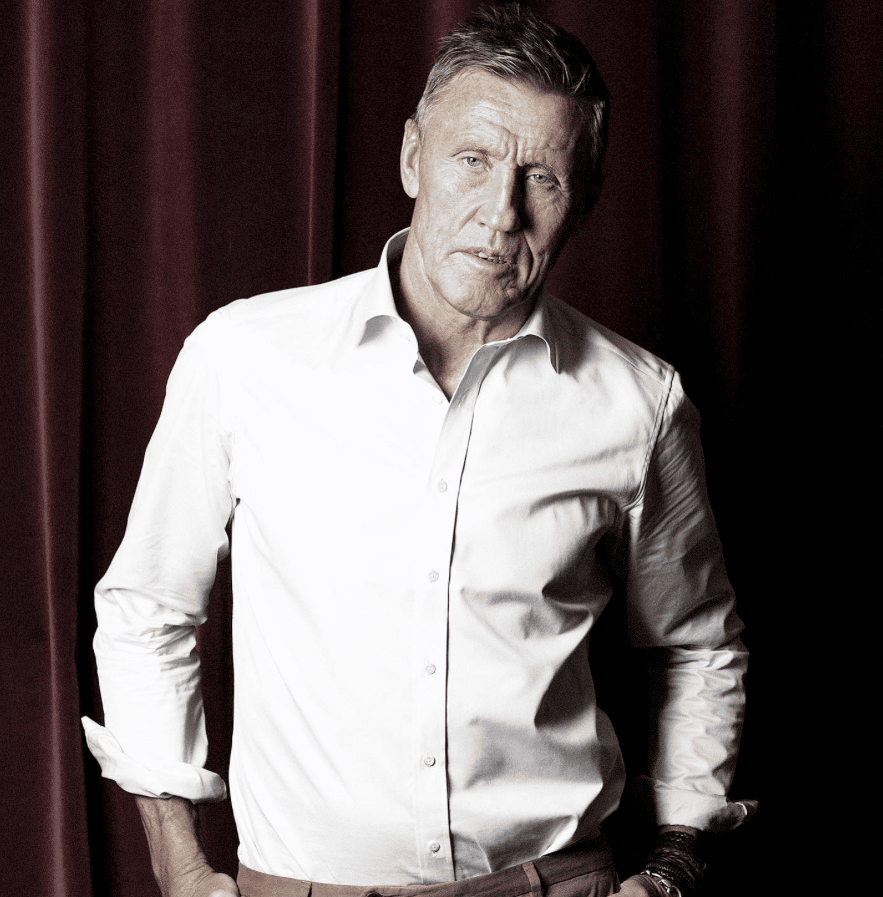 I'm a real softie. At least when I've laced up my skates. I'm at my best when I can go home and scrap, work with the flowers, garden, take the kids to the gym and look after my grandchildren.

Börje Salming i boken "Grilla med Salming"
While Börje Salming made a name for himself as a tough player on the pitch, he is said to have been more of a bon vivant off the ice – at least during his youth. The Salming brothers were not among those who made an effort at school and Salming never acquired any education outside of hockey. During his short time as a worker at Boliden in his youth, he is said to have been quite lazy, and was caught by the foreman sleeping on the job. Brynäs coaches also reportedly worried about Salming's partying and lifestyle off the ice. Salming has admitted to taking cocaine on one occasion in 1980, which earned him an eight-game suspension from the NHL several years later when the story broke.
Despite this, Salming reinvented himself after retiring from hockey. As early as the 1990s, he started the Salming brand, which went on to generate sales of over SEK 100 million in underwear, training clothes and more. He also wrote a cookery book about his passion for grilling and did advertising, including for Volvo. In the 1990s, he also imported Canadian beer, which did not go down well in the then very alcohol-conservative Sweden.
Perhaps the least known and most positive aspect of Salming was his commitment to vulnerable groups. Salming himself was of Sámi descent on his father's side and had endured much ridicule for this during his earlier career. Salming Sports signed the largest ever sponsorship contract with the national women's hockey team. Börje Salming also backed the Kiruna hockey club's desire to become LGBT-certified to counteract prejudice against homosexuals in hockey.
Börje Salming was married three times and has four children. Best known today is his daughter Bianca, born in 1998, who is an elite all-around athlete. After it became known that Salming had been diagnosed with ALS, his family started a foundation – the Börje Salming ALS Foundation – to raise money for ALS.
More about Börje Salming
Film
In 2021, Viaplay announced that it would be filming a series about Salming's life with a focus on the move to Canada. It has of course become particularly relevant with Salming's passing and is expected to premiere in 2023.
The roles of Börje Salming and his first wife, Margitta, are played by Valter Skarsgård and Hedda Stiernstedt. Jason Priestley – once Jason Priestly in "Beverly Hills" – is also on the cast list as Gerry McNamara, the talent scout who discovered Salming. The film is directed by Amir Chamdin, a music video producer who also directed the movie Cornelis
Books
In 1991, the book about Salming's life up until then was published, written by Salming himself and author Gerhard Karlsson. Much of the material in this article is taken from the book. Unfortunately, the book is no longer available for purchase, but we can hope that it will finally be republished now.
There is also a second biography of Salming, "Salming: Legendaren nr 1", written by Salming and Hasse Andersson, which was published in 2014.
If you want to experience Salming in a different way, we can also recommend Salming's cookery books "Grilla med Salming", "Skärgårdsmat med Salming" and "Vilt med Salming" (the last one no longer seems to be available new, only second-hand).